Culvert Projects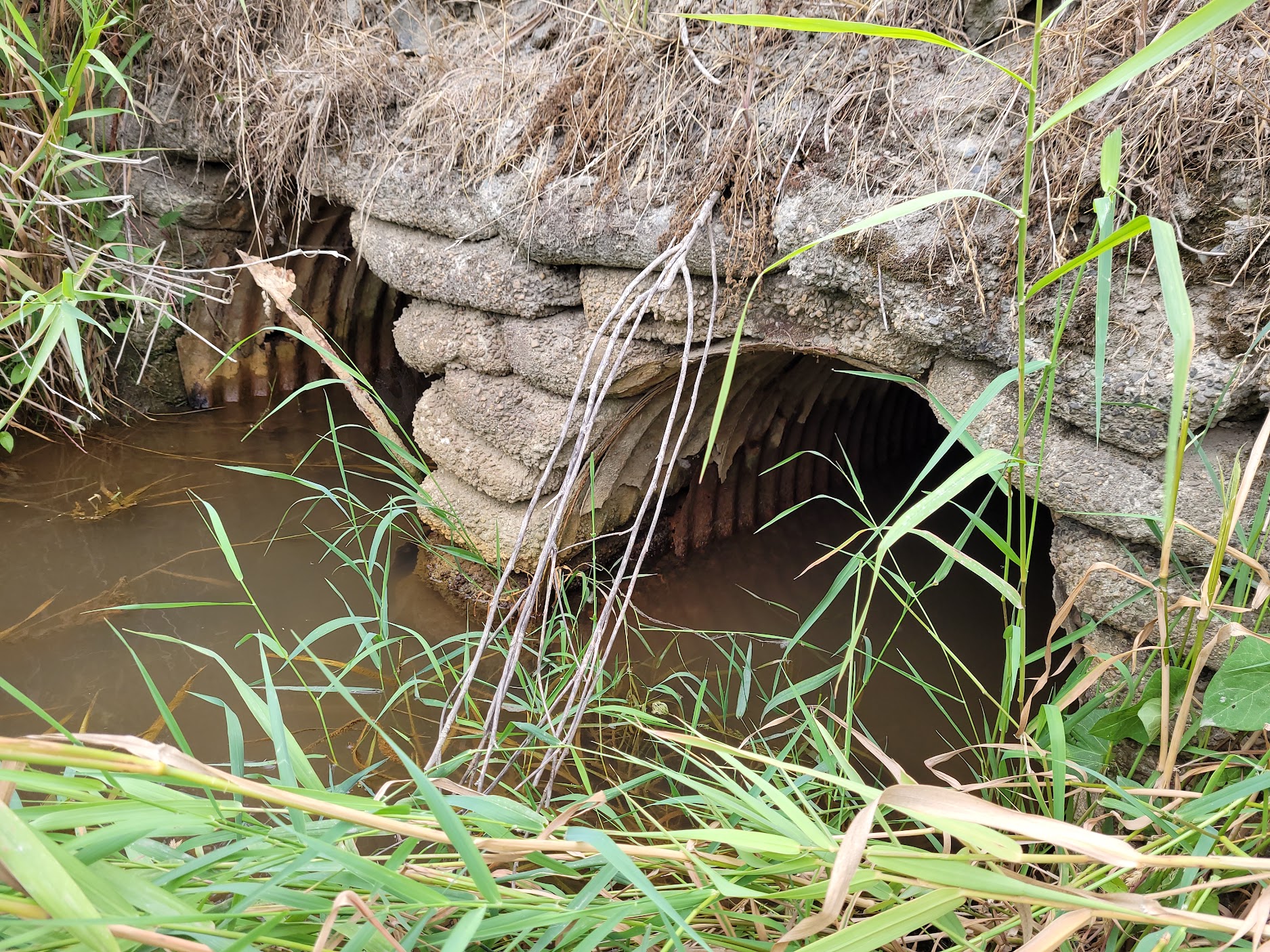 A culvert is a tunnel-like structure that is constructed to allow roads, railroads, and trails to cross over flowing watercourses. Water flows through the culvert beneath the road crossing in its natural path. The culvert should maintain the ability to support drainage and habitat once installed.
Culvert replacements and upgrades are needed to avoid failures that could cause costly repairs and interruptions to traffic. Also, culvert failures can cause damage to the surrounding riparian environment.
2023 Completed Works
Bailey Road Culvert Replacement
Completion occurred at the beginning of September

Replacement of a road crossing culvert which will allow for better farm drainage and fish passage
Ford Road Retaining Walls on Rogers-Ford Ditch
Completion occurred at the beginning of September
A sierra slope green faced retaining wall for road stability and habitat improvement was installed
Fish salvage and full time environmental monitoring occurred
Sinclair Road Culvert Project
Completion occurred at the beginning of August
The failing culvert from the 1950s was replaced with a new 1050mm concrete culvert
The larger culvert will increase hydraulic capacity for high water flows to reduce lowland flooding
2000 stickleback fish were caught and rescued before construction
For monthly updates on transportation construction projects, subscribe to our e-newsletter.