Winter Operations
Winter Weather Update - January 18, 2020 at 8:00 am
A band of snow passed across Chilliwack early morning Saturday. Forecasters expect intermittent periods of snow to change to freezing rain during the day on Saturday and eventually change to rain sometime Saturday night. Freezing rain will create icy roads and sidewalks. Before you decide to travel, please ensure your vehicle is equipped with properly rated tires for winter driving and drive with extreme caution.
Crews will continue working on a 24-hour basis to deal with the prevailing conditions. Crews are continuing to plow roads in accordance with our snow and ice control policy, with a focus on high volume and strategic arterial roads and hillsides. Click here for more information about how roads are plowed.
With the exception of sidewalks adjacent municipal properties and facilities, snow and ice removal from sidewalks is the responsibility of the adjacent property owner and/or tenant. Click here for information about snow and ice removal from sidewalks.
As rising temperatures cause the snow to transition to rain over the next 48 hours we will see snow melt begin and crews will be working to clear street drains of snow and ice. Residents can help out by clearing any street drains that are adjacent to their property. If you need to know the location of a street drain, visit our online mapping system.
Other Useful Links:
Curbside Collection Information
About Snow and Ice Control
The Public Works Department is responsible for snow and ice control on designated City roads and sidewalks. The safety of citizens and workers, ease of travel for vehicles and pedestrians, public transit and schools zones are just some of the considerations that affect operations during a snow and ice event.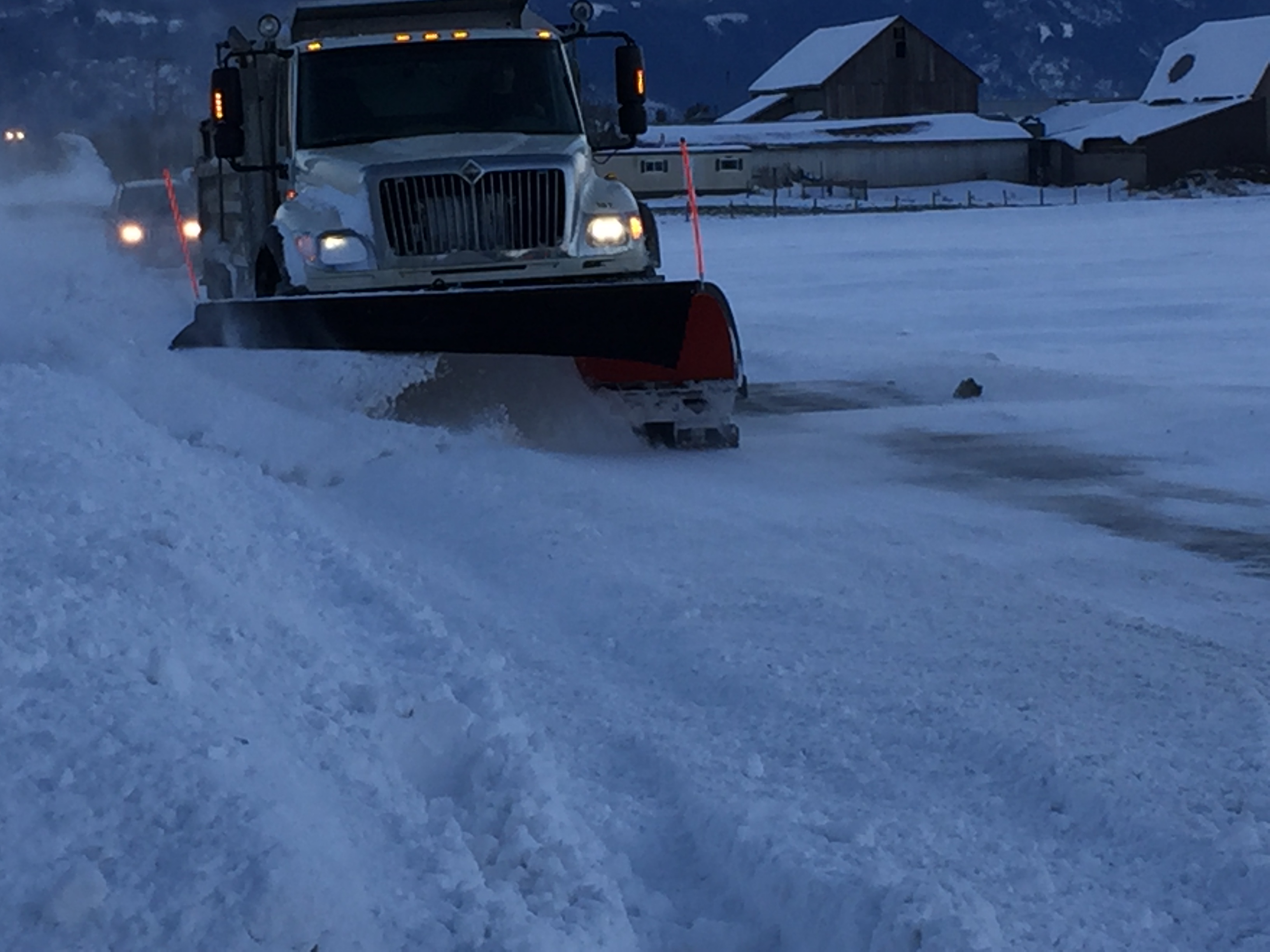 The City seeks to improve road surface conditions for the travelling public as quickly as possible during or following adverse winter weather conditions. Roads are categorized into four priorities based on the volume of the traffic on the roads, emergency response requirements, hillside access, and other safety related issues. Roads are cleared and maintained as resources are available and in strict priority order. Snow and ice removal from sidewalks is the responsibility of the adjacent property owner and/or tenant.
The goal of snow and ice control operations is to improve driving conditions as much as possible during prevailing winter weather, roads are not cleared down to bare pavement conditions.