2018 Transportation Construction Projects
Cultus Lake Road & Vedder Mountain Road Roundabout
Construction: January - June 2018 and September - December 2018
In November final paving and line painting was completed for the project. Signage, streetlighting and boulevard restoration was completed in December while final wall railings and roundabout landscaping is scheduled for early in the new year.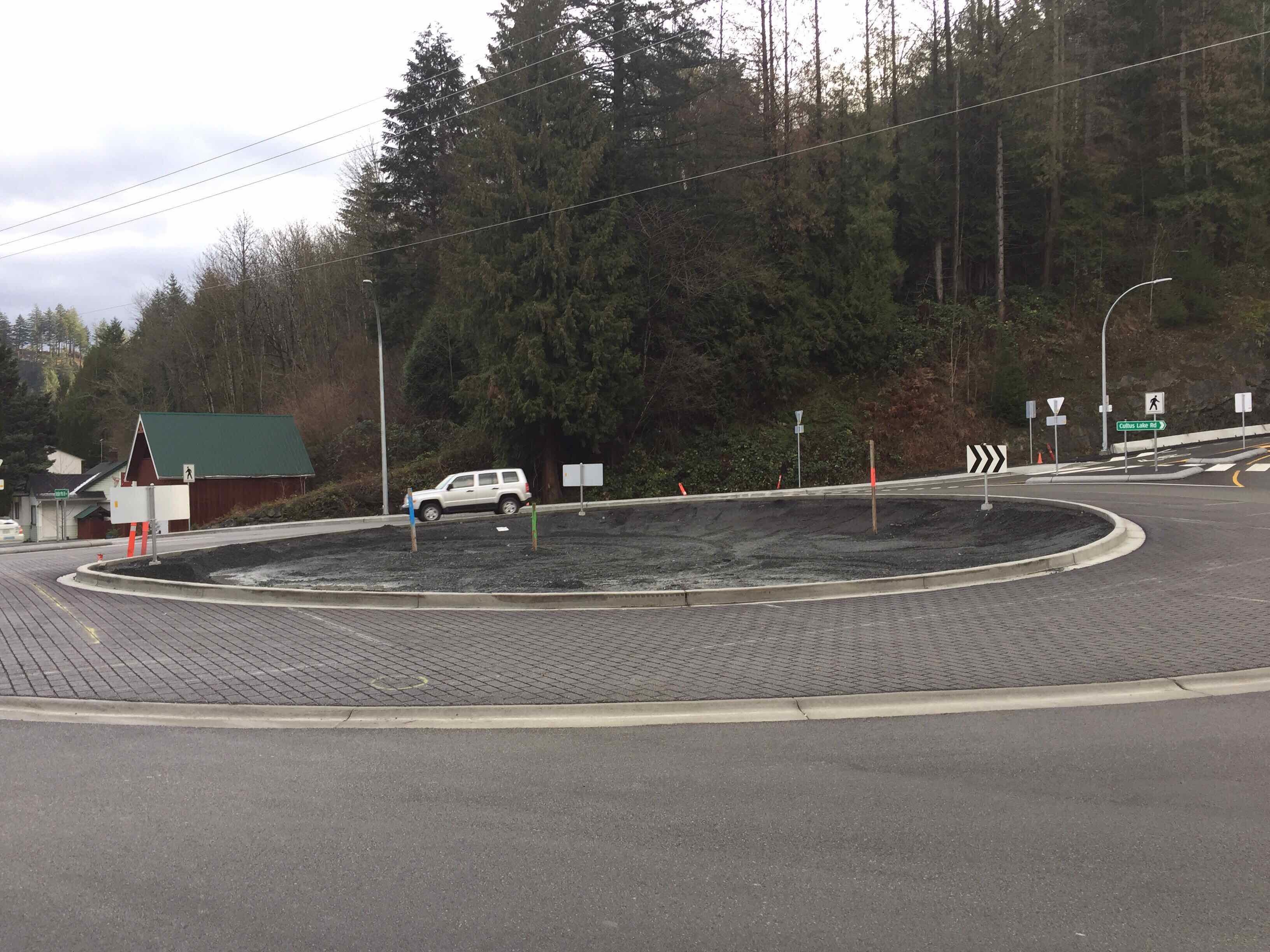 Valley Rail Trail North Phase 1
Construction: June - November 2018
The Valley Rail Trail from Luckakuck Way north over the Trans-Canada Highway and Chilliwack Creek to Airport Road was opened to the public on November 24, 2018.
This work includes construction of a cantilevered pedestrian/cyclist pathway off the western side of the existing rail bridge over the Trans-Canada Highway, a new bridge over the Chilliwack River, signage and traffic signals at Airport Road and approximately 900m of trail construction. This project is funded in part by the Ministry of Transportation & Infrastructure.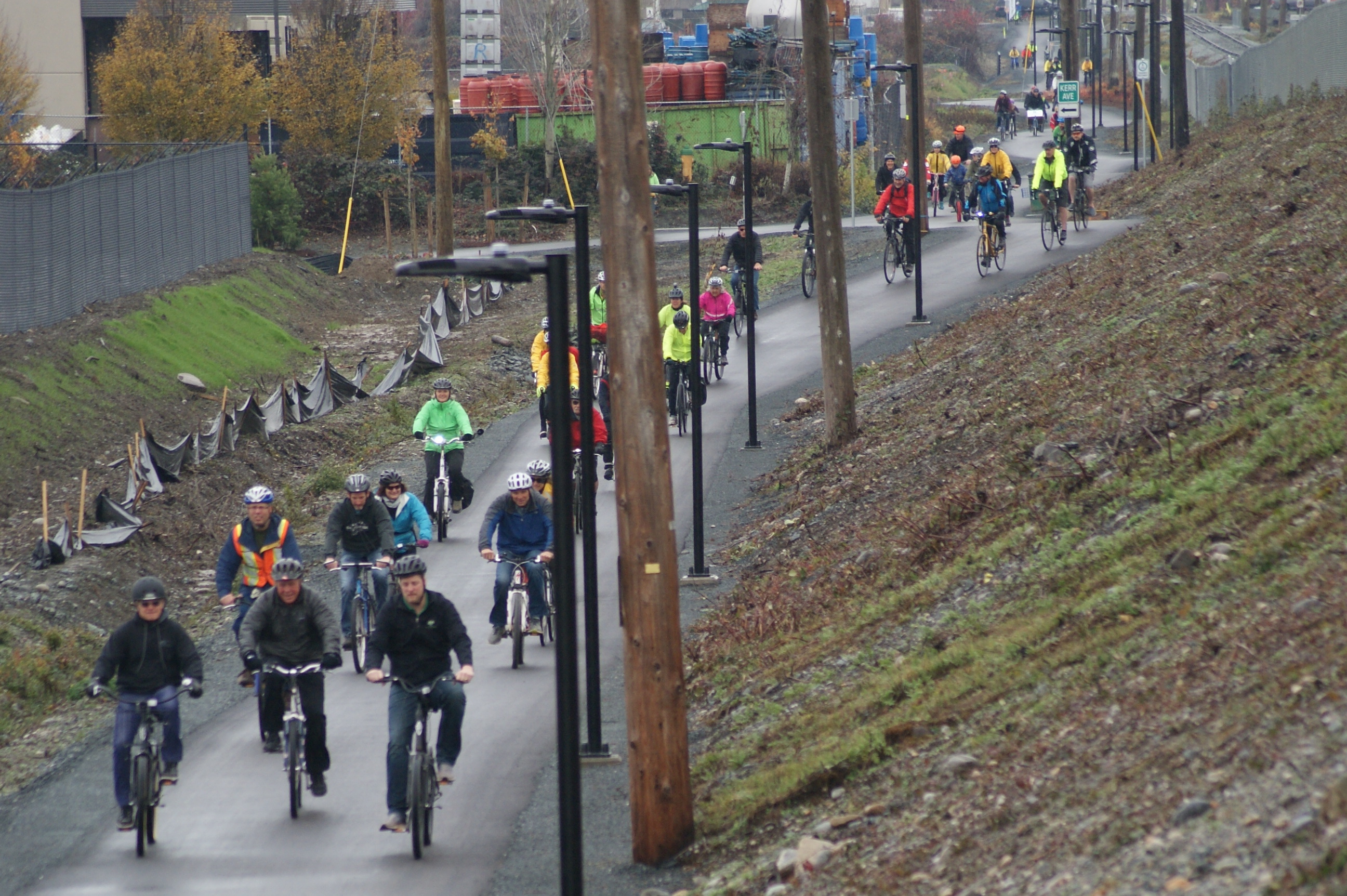 Promontory Road & Chilliwack River Road Intersection
Construction: March - November 2018
The new signal was put into operation on November 7, 2018. Final paving, line painting and landscaping was completed by the end of November. Key improvements include adding an eastbound left turn lane, a westbound right turn lane and aligning the Promontory Lake Estates driveway to improve access and safety.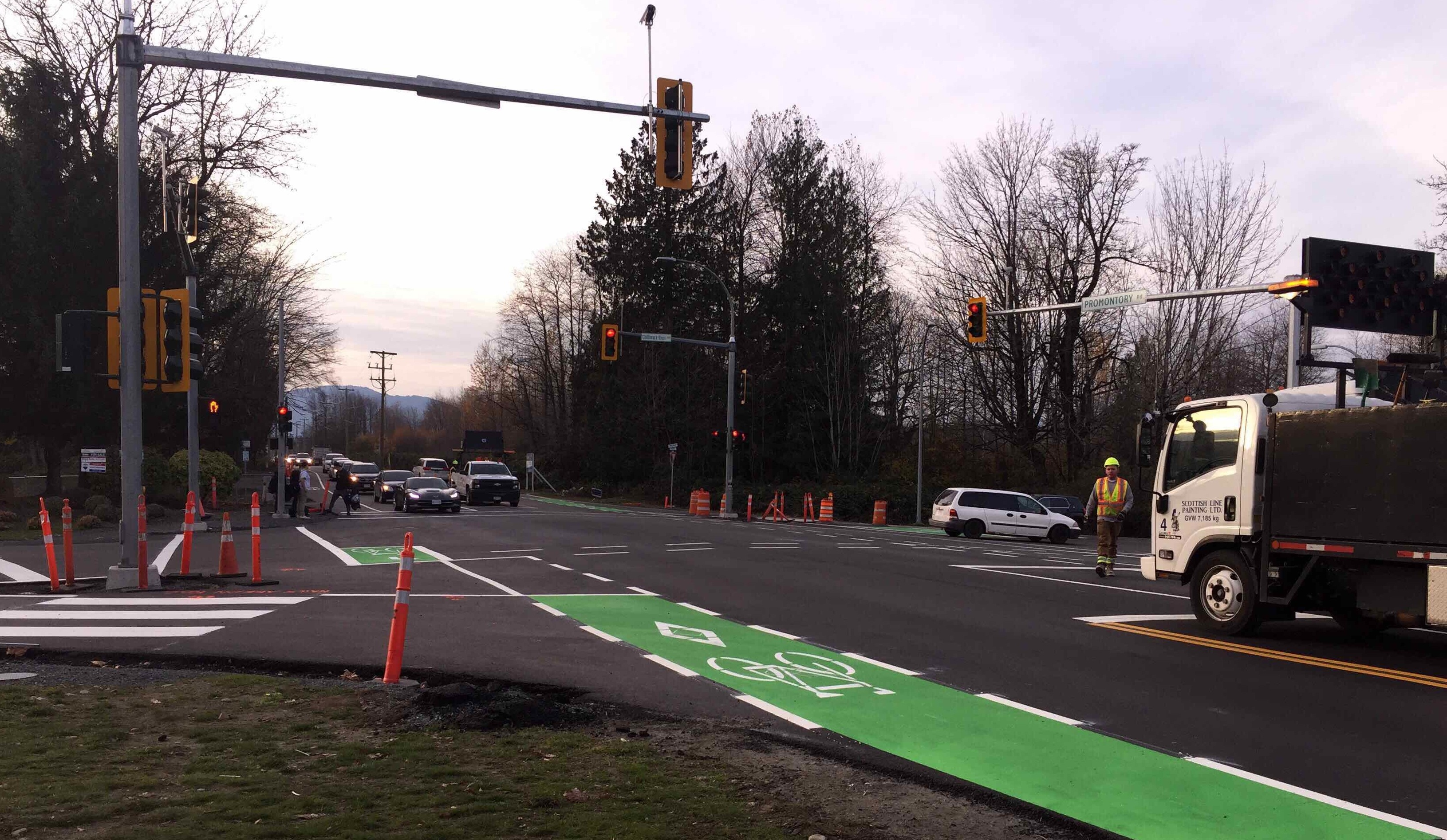 Signalization of Evans Road & Stevenson Road Intersection and Evans Road Widening
Construction: March - November 2018
Then new signal was put into operation November 6, 2018. Improvements including signalization and road widening from the Southern Rail Crossing to the curve to allow for turning lanes at the intersection.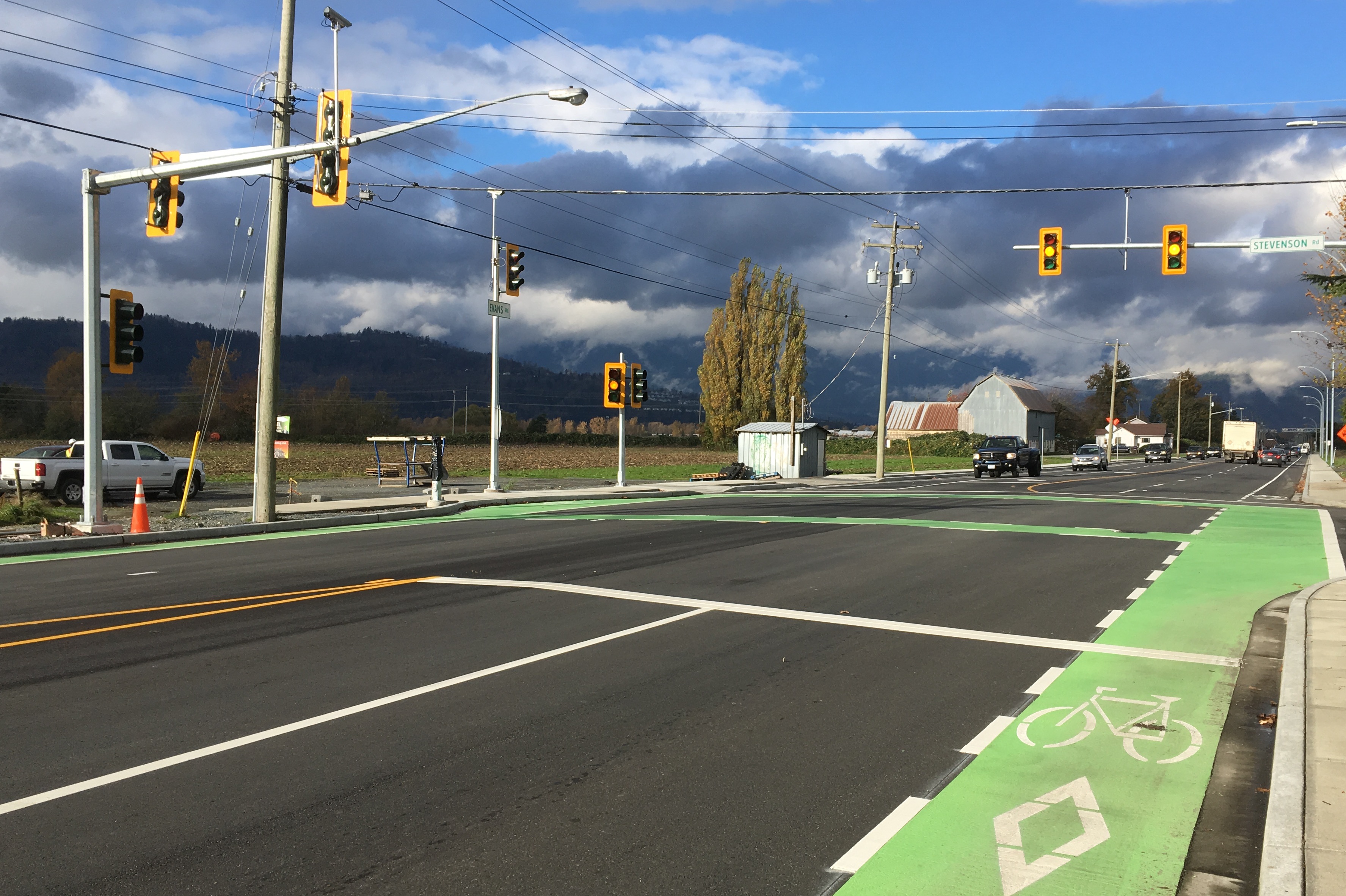 Portage Avenue Sidewalk
Construction: July - August 2018
Concrete curb, gutter and sidewalk along with street lighting and necessary drainage
improvements along the south side of Portage Avenue from Menzies Street to 46730
Portage Avenue. To improve student access and safety to Little Mountain Elementary School.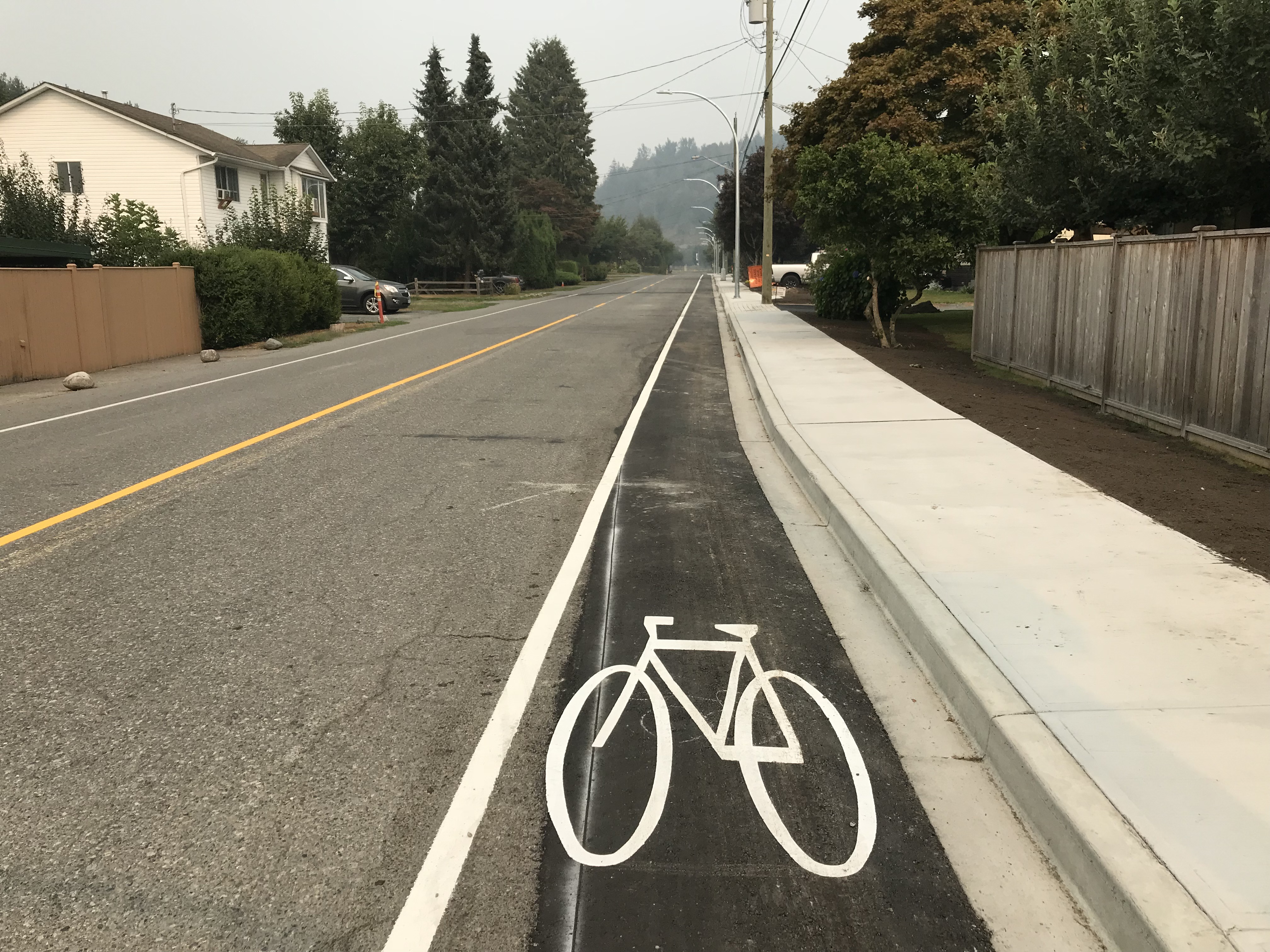 Selkirk Street Sidewalk
Construction: March 2018
Concrete sidewalk and street lighting along the west side of Selkirk Street from Balmoral Drive to Tyson Elementary School.