Emergency Preparedness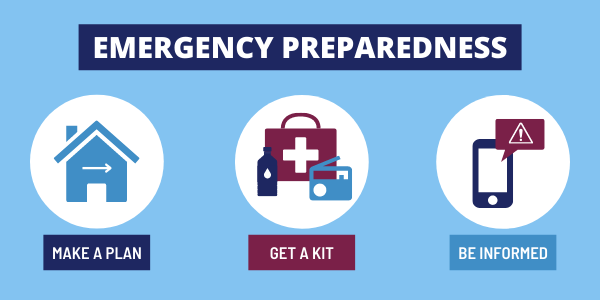 Natural disasters can happen any time. If you are prepared, you will be in a better position to help yourself, your family, and those around you.
Here are a few steps to better prepare you and your family in the event of an emergency:
1. Know the risks
Knowing the risks specific to our community and region can help you better prepare.
2. Make a plan and practice it
Every Chilliwack household needs an emergency plan. Having a plan and practicing it removes some of the unknown in an emergency situation.
3. Get an emergency kit
During an emergency, you may need to get by without power or tap water. You will also need some basic supplies. Plan to be on your own for a minimum of three days.
4. Be informed
Follow local media and the City's official channels to find accurate information during an emergency.
City of Chilliwack Emergency Program
Our Emergency Program is operated by the Chilliwack Fire Department. The Emergency Program coordinates response from elected officials, city departments and other agencies as per the City of Chilliwack Emergency Response and Recovery Plan.
Emergency Operations Centre
Our Emergency Operations Centre (EOC) will support and coordinate responders during a large scale emergency. Chilliwack regularly provides EOC and emergency management training for municipal staff.