Tennis In Chilliwack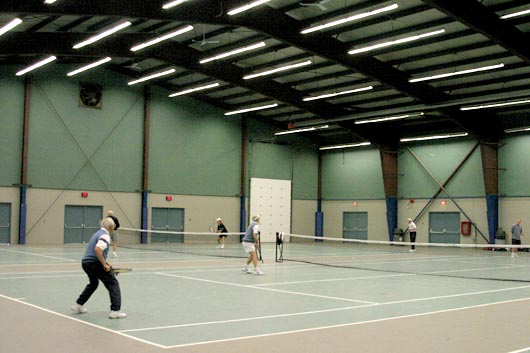 Drop In Public Tennis at the Landing Sports Centre

has been cancelled until further notice.
We have four indoor tennis courts available to the public for private rentals or you can participate in our indoor public drop-in tennis program. This program runs from October to March every year.
Please call the Recreation & Culture Office at 604-793-2904, Monday to Friday, 8:30 a.m. to 4:30 p.m. for further information, cancellations and/or changes.
Tennis prices are as follows:
Singles: Youth (each)-$6.50, Seniors (each)-$10.25 and Adults (each)-$13.25
Doubles: Youth (each)-$6.00, Seniors (each)-$7.50 and Adults (each)-$10.25
Monthly Youth Passes for students are available for $34.50 each
Chilliwack also has a number of outdoor tennis courts situated at many of our neighbourhood and community parks. These courts are available for play on a first-come basis and at times may be booked for tournaments or clinics.
OUTDOOR TENNIS LOCATIONS (open to the public)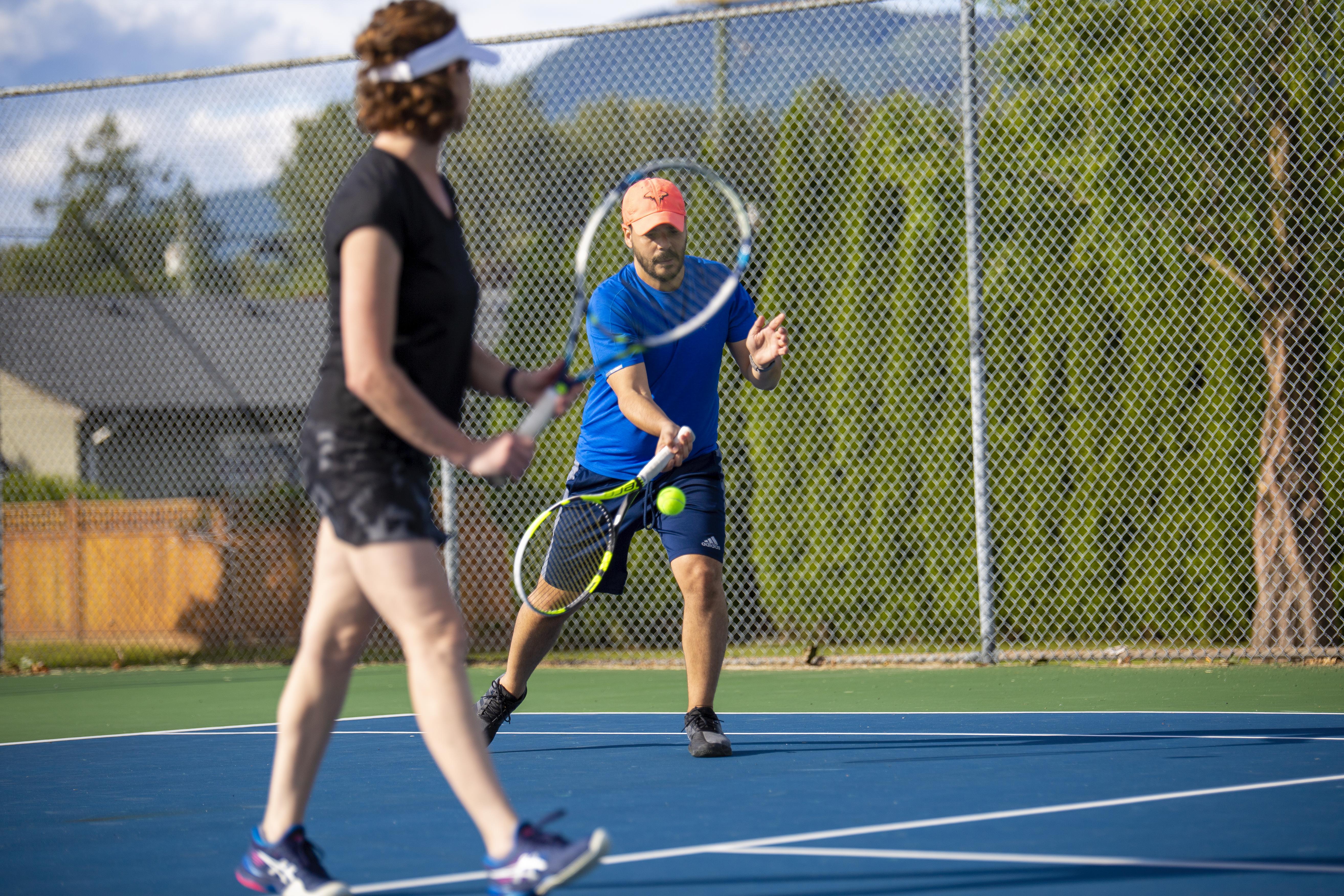 Kinsmen Park on Portage tennis courts, Summer 2021
(photo courtesy of the Chilliwack Tennis Society)
Chilliwack Area
Ashwell Park - 45372 Lenora Crescent (1 court)
Cornwall Park - 8720 Baker Drive (2 courts)
Portage Park (Dorothy Kostrzewa Tennis Courts)- 46490 Portage Avenue (4 courts)
Rosedale Community School - 50850 Yale Road (3 courts)
Strathcona Elementary - 46375 Strathcona Road (1 court)

Sardis Area
Greendale Elementary - 6621 Sumas Prairie Road (2 courts)
Mountview Park - 6617 Greenmount Street (1 court)
Sardis Senior Secondary - 45460 Stevenson Road (4 courts)
Watson Glen Park - 5745 Tyson Road (4 courts)
Wells Landing - 45426 Carriage Way (1 court)
Yarrow Community Centre - 4670 Community Street (2 courts)
G. W. Graham School - 45955 Thomas Road (4 courts)
To connect with other players, join organized drop-ins, ladders, tournaments, indoor groups during winter time, or for lesson inquiries, please contact the Chilliwack Tennis Society, "your portal to community tennis".
Email: [email protected]
Website: https://chilliwacktennissociety.org