RCMP
Online Crime Reporting:
You can use Online Crime Reporting if:
You have lost something that costs less than $5000
Someone has stolen something from you that costs less than $5000
Someone has vandalized your property or vehicle and it will cost less than $5000 to repair it
The crime happened within the jurisdiction of the Upper Fraser Valley RCMP
Visit https://ocre-sielc.rcmp-grc.gc.ca/ufvrd/en for more information.
About
The Chilliwack RCMP are committed to providing the highest quality of policing services to Chilliwack. Its members are dedicated to protecting life and property while preserving the peace. Through the implementation of crime prevention and education programs, the RCMP work closely with citizens, businesses and community groups to promote safe homes and communities.
Chilliwack RCMP Detachment is part of an integrated regional force that serves the Upper Fraser Valley area. This regional force includes detachments in Hope, Agassiz-Harrison and Boston Bar.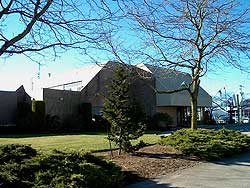 Chilliwack RCMP
Community Policing Office

The Chilliwack RCMP Community Policing Office (CPO) serves as the operational police detachment for the City of Chilliwack and is located at:
45924 Airport Road
Chilliwack, British Columbia V2P 1A2
Non-Emergency Telephone:
Phone: 604.792.4611
Fax: 604.702.4243
In case of emergency, call 911 immediately.
En cas, d'urgence, appellez 911.

* French language services are available by contacting 604.792.4611.
* Les services en français sont disponibles en contactant le 604.792.4611
Royal Canadian Mounted Police (RCMP) RSS NEWS FEED


for Chilliwack and the Upper Fraser Valley
No local news