RCMP
Take the Upper Fraser Valley Regional Detachment survey!
The survey consists of nine brief questions on policing, crime, and public safety in the Upper Fraser Valley. Members of the public can access the survey by clicking onto:
https://www.surveymonkey.com/r/UFVRDCOMMUNITY (for survey in English), or
https://www.surveymonkey.com/r/DRVHFcommunaute (for survey in French).
---
The Chilliwack RCMP are committed to providing the highest quality of policing services to Chilliwack. Its members are dedicated to protecting life and property while preserving the peace. Through the implementation of crime prevention and education programs, the RCMP work closely with citizens, businesses and community groups to promote safe homes and communities.
Chilliwack RCMP Detachment is part of an integrated regional force that serves the Upper Fraser Valley area. This regional force includes detachments in Hope, Agassiz-Harrison and Boston Bar.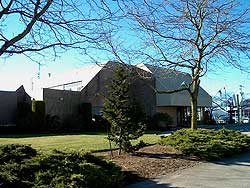 Chilliwack RCMP
Community Policing Office

The Chilliwack RCMP Community Policing Office (CPO) serves as the operational police detachment for the City of Chilliwack and is located at:
45924 Airport Road
Chilliwack, British Columbia V2P 1A2
Non-Emergency Telephone:
Phone: 604.792.4611
Fax: 604.702.4243
In case of emergency, call 911 immediately.
En cas, d'urgence, appellez 911.

* French language services are available by contacting 604.792.4611.
* Les services en français sont disponibles en contactant le 604.792.4611
Royal Canadian Mounted Police (RCMP) RSS NEWS FEED


for Chilliwack and the Upper Fraser Valley
Public's assistance wanted to locate a missing woman
RCMP is requesting the public's assistance in locating Rebecca Lynne Sackley, 24, of Chilliwack.
Posted: Wed, 22 May 2019 22:29:00 GMT For more information visit www.rcmp.ca
Public's assistance wanted to locate a missing man
RCMP is requesting the public's assistance in locating Kristopher Shawn Couture, 25, of Chilliwack.
Posted: Wed, 22 May 2019 19:43:00 GMT For more information visit www.rcmp.ca
Five Chilliwack Mounties join Alexa's Team frontlinepolicing
Chilliwack: RCMP Constables Mike Sabulsky, Kyle Bowness, Dave Segers, Eric Kern, and Mathew Ladouceur were honoured as members of Alexa's Team during a ceremony at the Justice Institute of BC on May 9, 2019.
Posted: Sat, 11 May 2019 15:49:00 GMT For more information visit www.rcmp.ca