Fire Dept Incident Reporting
An important aspect of a community risk assessment and management program is to compile and analyze fire incident data. This information is utilized in our public fire protection strategic planning process to ensure we have adequate resources available to respond and mitigate fire related incidents. Visually displaying fire incidents on our City map assists the public and staff to identify the frequency and types of calls for service in our 6 firehall response zones.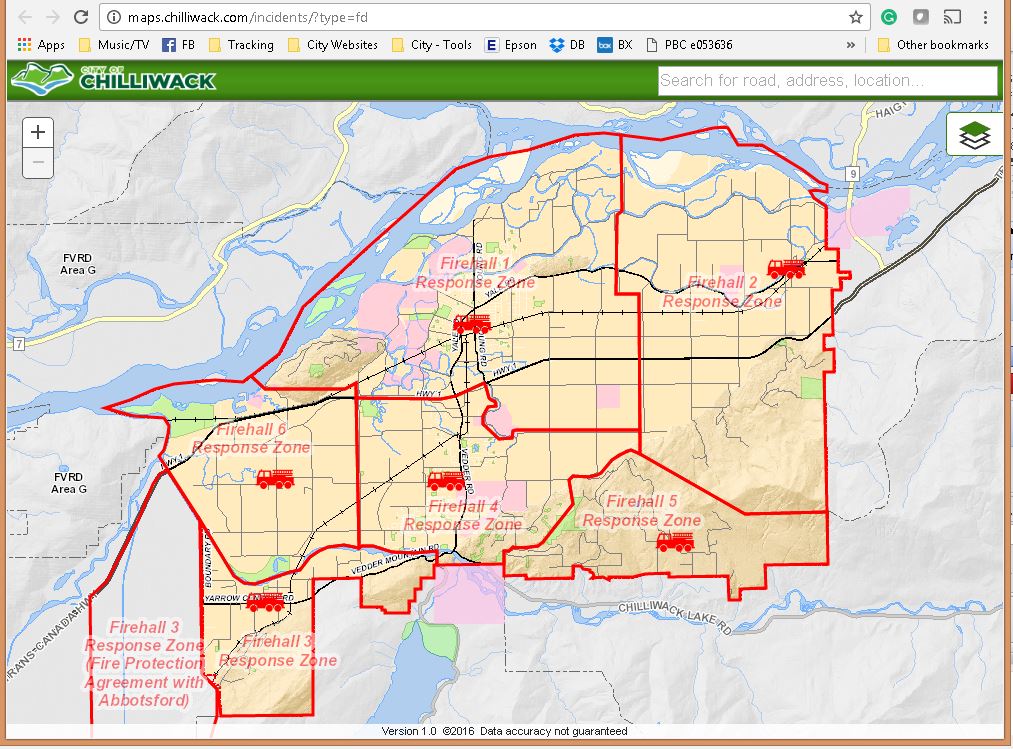 Click the map to view the online interactive version of the Incident Report data for the Fire Dept.
The Chilliwack Fire Department is committed to community safety through public education, code enforcement, fire suppression, and rescue services. Download Quarterly Reports from the Chilliwack Fire Department.