Paving Program

Background:
Each year the City of Chilliwack tenders asphalt rehabilitation work for various roads to maintain the driving surface and reduce maintenance costs.
Typically the Engineering Department recommends rehabilitation of roads in the worst condition in each classification based on a condition survey which is updated every five years. A comprehensive survey was done by Stantec in the late summer of 2017.
Minor drainage and curb and gutter improvements will be made adjacent to rehabilitation projects where significant deterioration has occurred or upgrades are required.
Upcoming Work: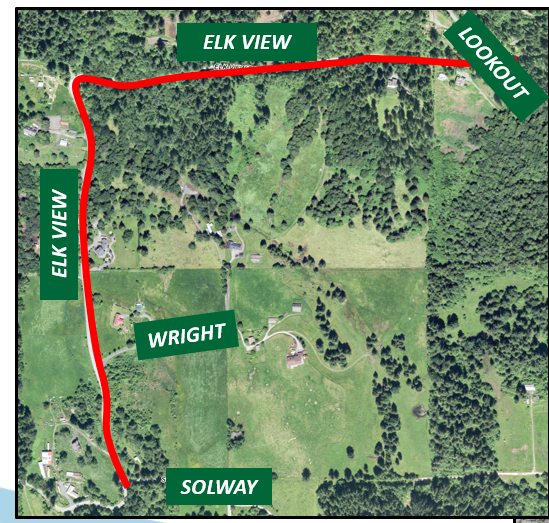 2021 Paving Program:

Contract has been awarded
Additional roads are being considered subject to available funding:

Willow Drive
Sections of Gill Road
Sections of James Street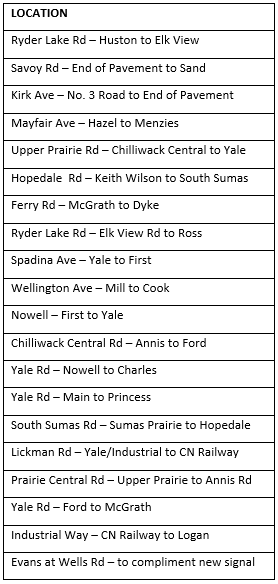 Project Updates:
Roads substantially complete:

Bernard Avenue (Ashwell Rd to Railway Ave)
No. 5 Road (Boundary Rd to Stewart Rd)
Keith Wilson Road (Tyson Rd to Unsworth Rd; major patching)
Fairfield Road (McSween to Kitchen)
Industrial Way (Old Orchard to Progress Way)
Castleman (Chapman to Standeven)
Crestwood Drive & Leary Cres
Grand View Drive (Primrose to Gooseberry)
Old Orchard road (Grand View to Alameda)
Elk View Road (Wincott to Payne = geotechnical reinforcement)
Marble Hill Road (Patterson to Tahoma)
Vedder Road (Petawawa to Keith Wilson, northbound patching)
For monthly updates on transportation construction projects, subscribe to our e-newsletter.