Chilliwack Heritage Park



Chilliwack Heritage Park is a 65-acre park that boasts a 150,000 square foot building that can accommodate a whole host of events from trade shows and conventions, concerts, dog shows, horse shows, Arena Cross Events, ABA BMX Bike Grand Nationals, Kart Racing, local club events and more!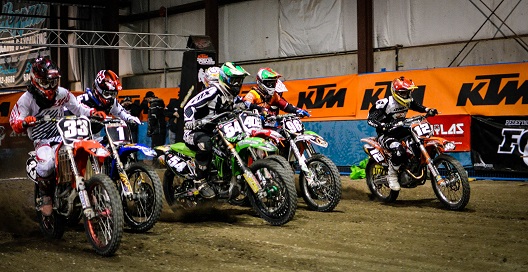 There is a 7 acre field for outdoor concerts and festivals as well as plenty of space for camping with your event. There is a 5/8 mile race track and rodeo arena as well as two outdoor sand arenas for your many different equestrian and agricultural events. All arenas are equipped with outdoor lighting for those evening rentals.
Since Chilliwack Heritage Park opened in 2001, hundreds of thousands of people have attended special events at the Heritage Park. It is ideally located just off the Trans-Canada Highway at Exit 116 and is proudly operated by Tourism Chilliwack. Contact us today and find out how you can host your next event at Chilliwack Heritage Park.
Contact Chilliwack Heritage Park:44140 Luckakuck WayChilliwack BC, V2R 4A7

Phone: (604) 824-9927Fax: (604) 824-9957Email: info@chilliwackheritagepark.com
Events at Heritage Park
2 upcoming events found in the events database...
The Fraser Valley Enlightenment Expo
Jul 7, 2018 - Jul 8, 2018
Location: Chilliwack Heritage Park
Contact: Kim McIlveen 604-553-2606
E-Mail: enlightenmentexpo@gmail.com
Website: http://www.enlightenmentexpo.com

Thank you

This event is a mind, body, spirit event. There will be authors, speakers, Reiki, Massage, crystals, books, healing modalities, readings, jewellery, yoga and yoga wear. healthy foods.

Cascadia Expodition
Jul 18, 2018 - Jul 22, 2018
Location: Chilliwack Heritage Park
Contact: Pete Goudswaard 6044248336
E-Mail: info@cascadiaexpodition.com
Website: http://www.cascadiaexpodition.com

Tickets available March 24, 2018

Cascadia Expodition is a multi-day four-wheel drive event taking place in British Columbia, Canada, from July 18 – 22, 2018. It includes organized expedition-style trail runs for a limited number of participants, plus an expo open to the general public.