Prest Road Widening and Semiault Bridge Replacement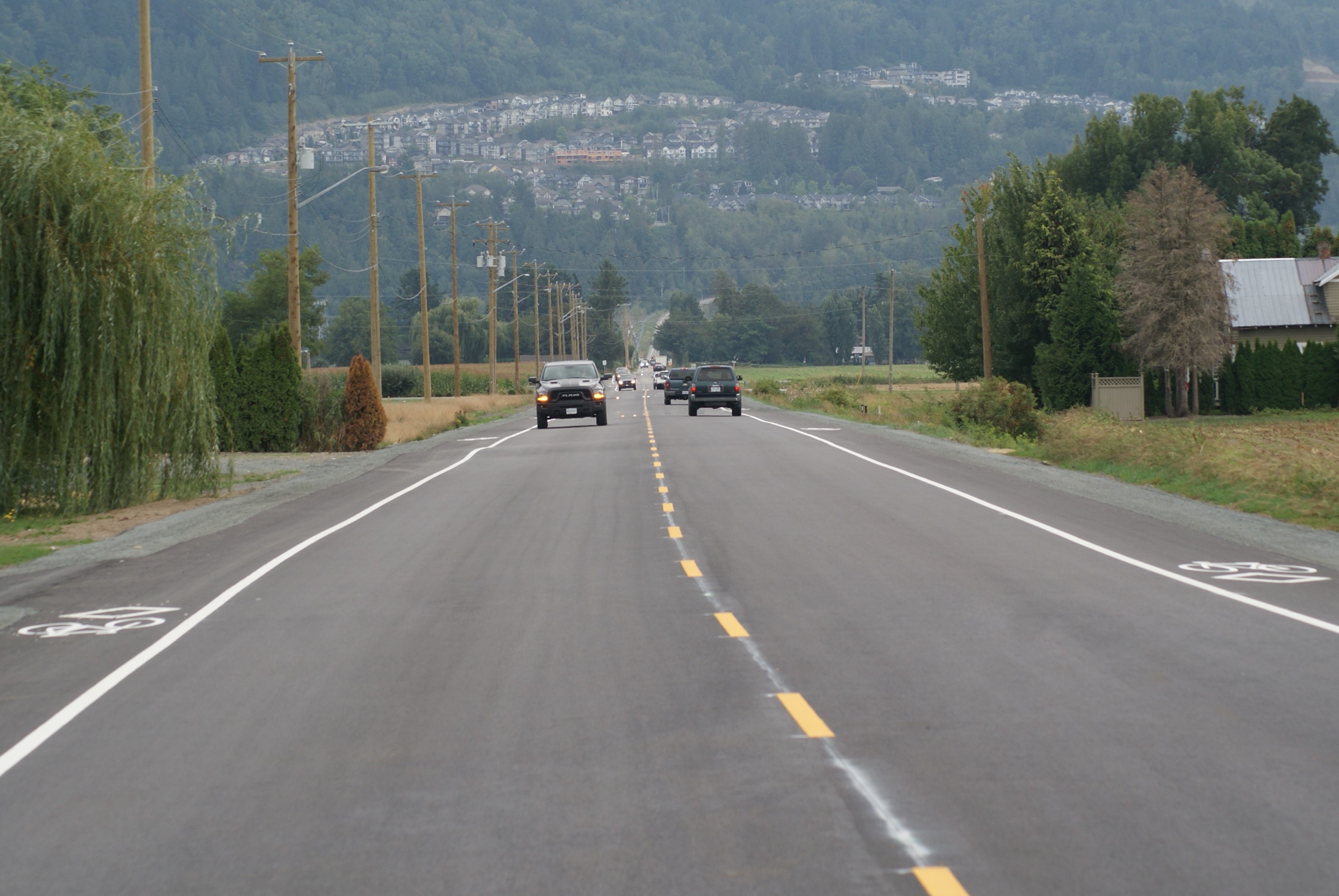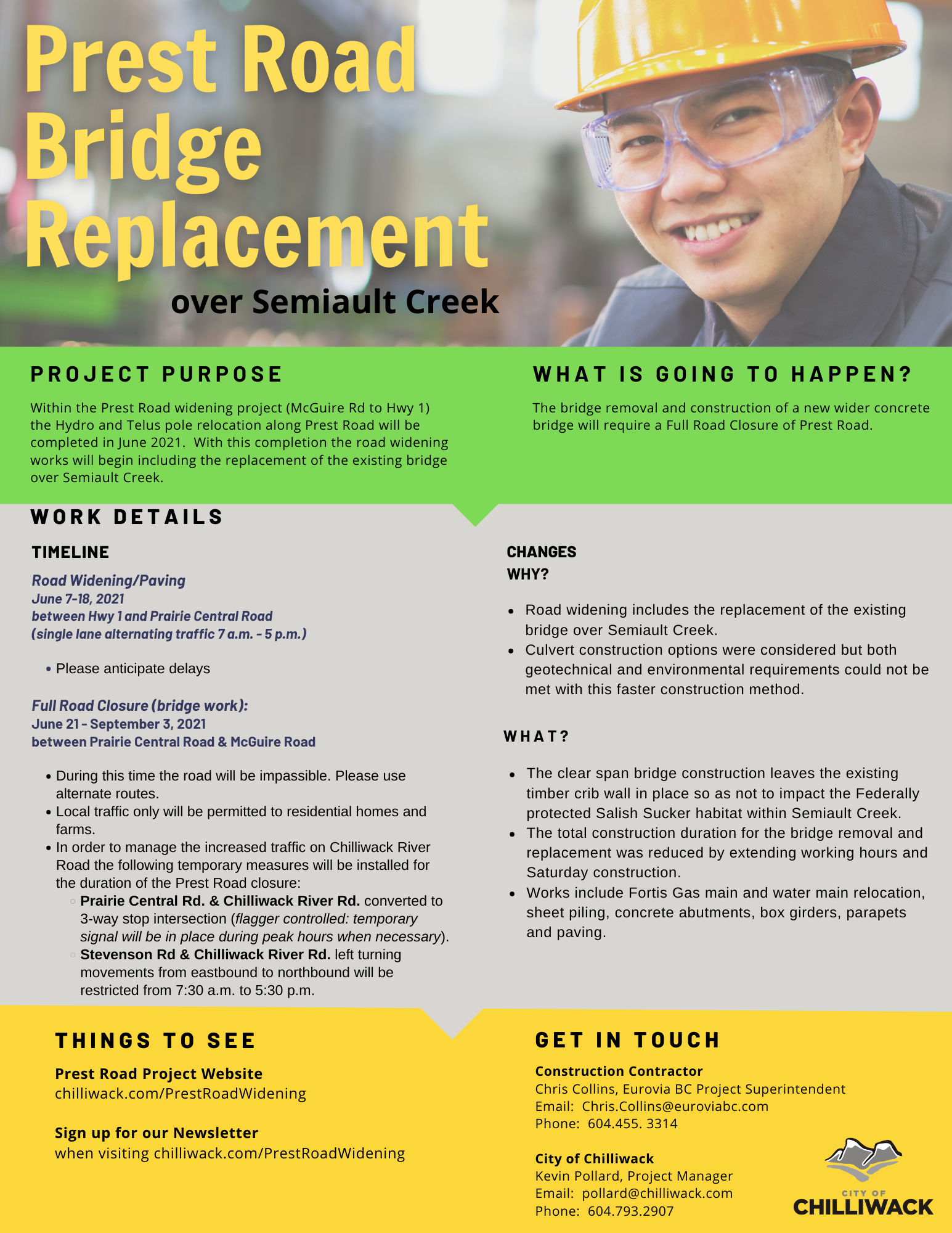 Construction Timeline:
The Prest Road corridor welcomes traffic back with some anticipated delays:

Boulevard restorations, riparian restoration planting and remaining deficiencies to be completed in October.
Some works will require daytime single-lane traffic; please anticipate short delays along the Prest Road corridor during this time.
Current Works:
Upgrade of Prest Road from Highway #1 to McGuire Road.
The improvements along Prest Road include road widening to provide sufficient travel lane width, bike lanes, shoulders, replacement of Semiault Creek Bridge, along with the relocation of BC Hydro poles.
To learn more about the project please visit our project bulletin.
Frequently Asked Questions:
For monthly updates on transportation construction projects, subscribe to our e-newsletter.