Prest Road Widening and Semiault Bridge Replacement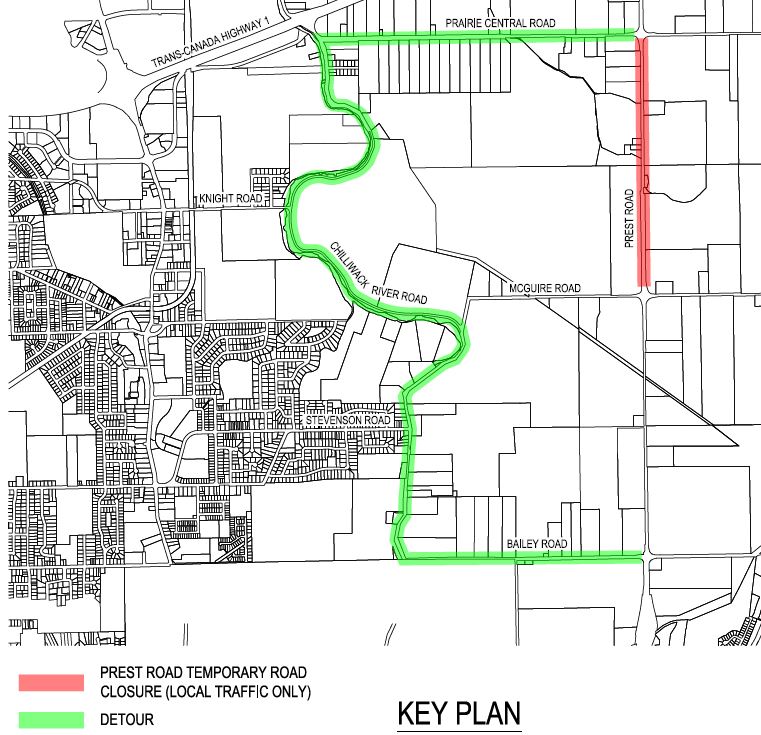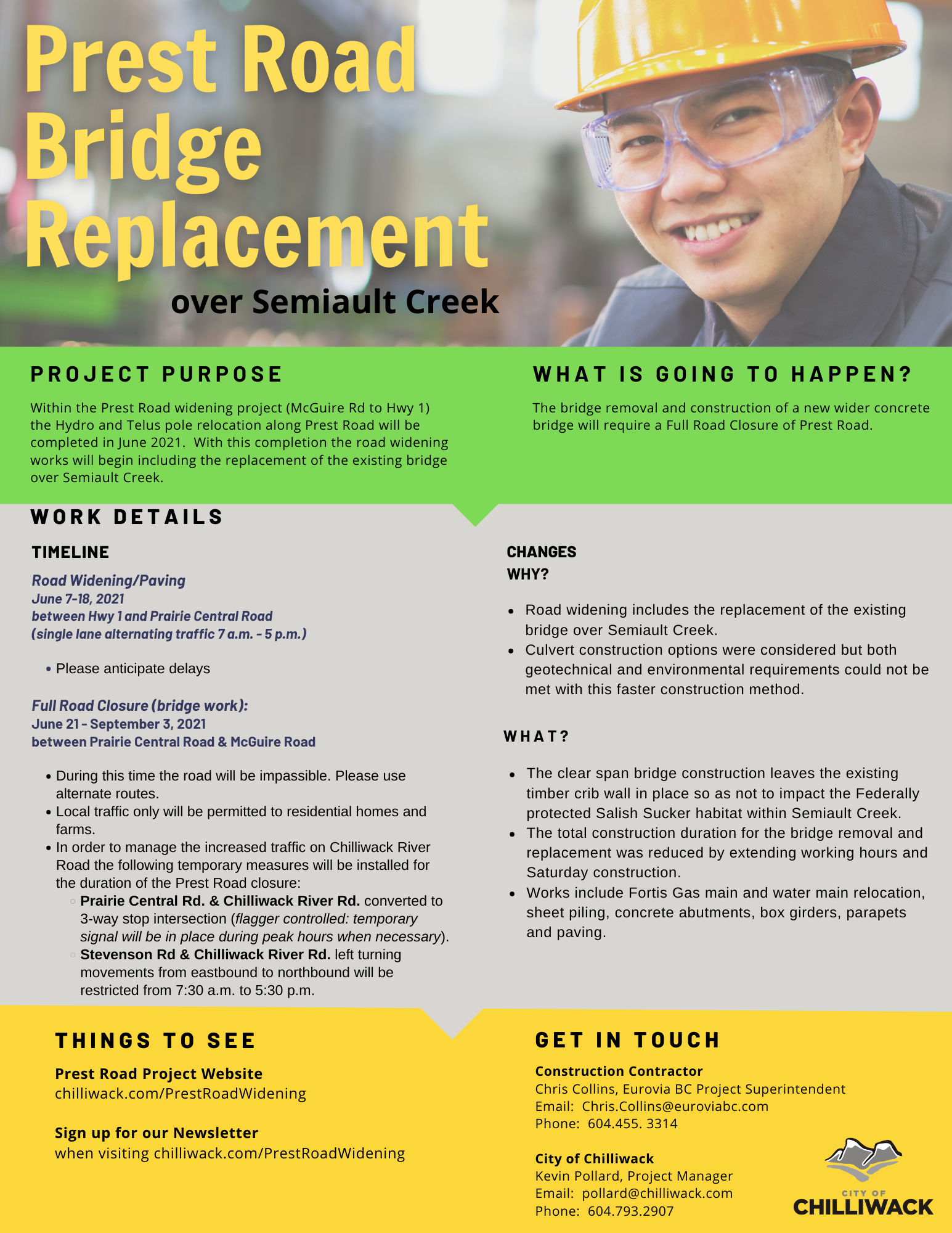 Construction Timeline:
Full Road Closure (Bridge Works): From June 21 to September 3, 2021 between Prairie Central Road and McGuire Road. During this time the road will be impassable. Please use alternate routes. Local traffic only will be permitted to homes, farms and businesses.
Alternate Routes:
Chilliwack River Road at Prairie Central Road/Young Road

converted to 3-way stop intersection
Current Works:
Upgrade of Prest Road from Highway #1 to McGuire Road.
The improvements along Prest Road include road widening to provide sufficient travel lane width, bike lanes, shoulders, replacement of Semiault Creek Bridge, along with the relocation of BC Hydro poles.
To learn more about the project please visit our project bulletin.
Frequently Asked Questions:
Construction Progress:
Bridge construction at Semiault Creek, road widening, milling of existing asphalt, base paving and replacement of 3 culverts are scheduled through the end of August during the closure.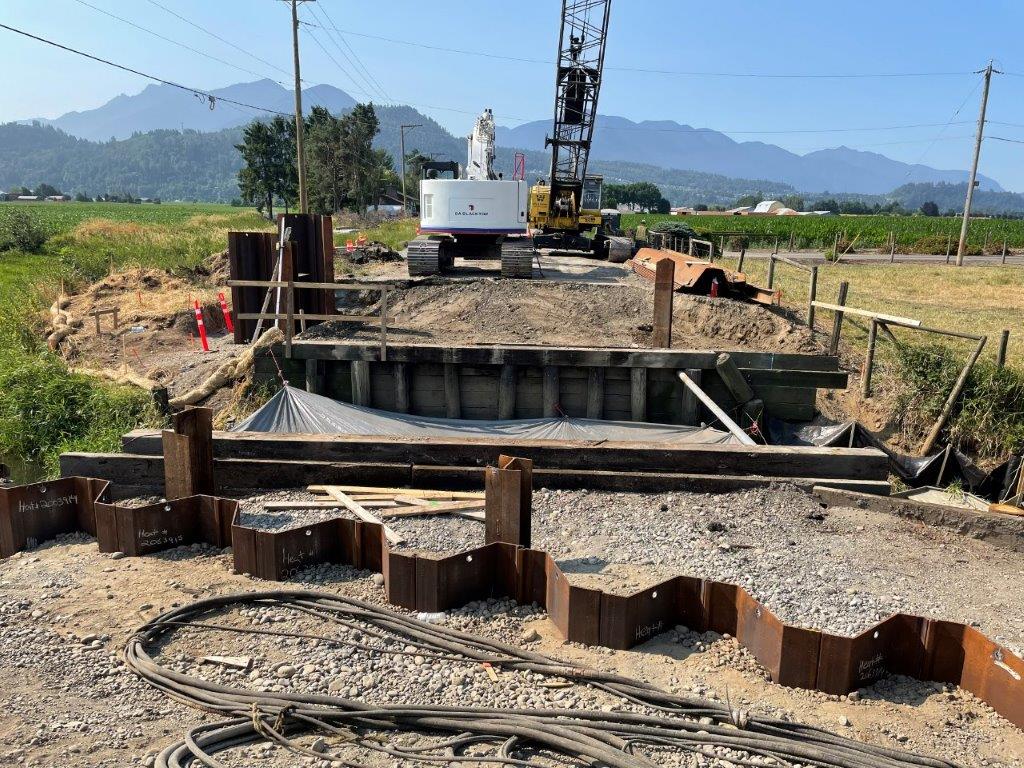 For monthly updates on transportation construction projects, subscribe to our e-newsletter.