Downtown Ornamental Street Lighting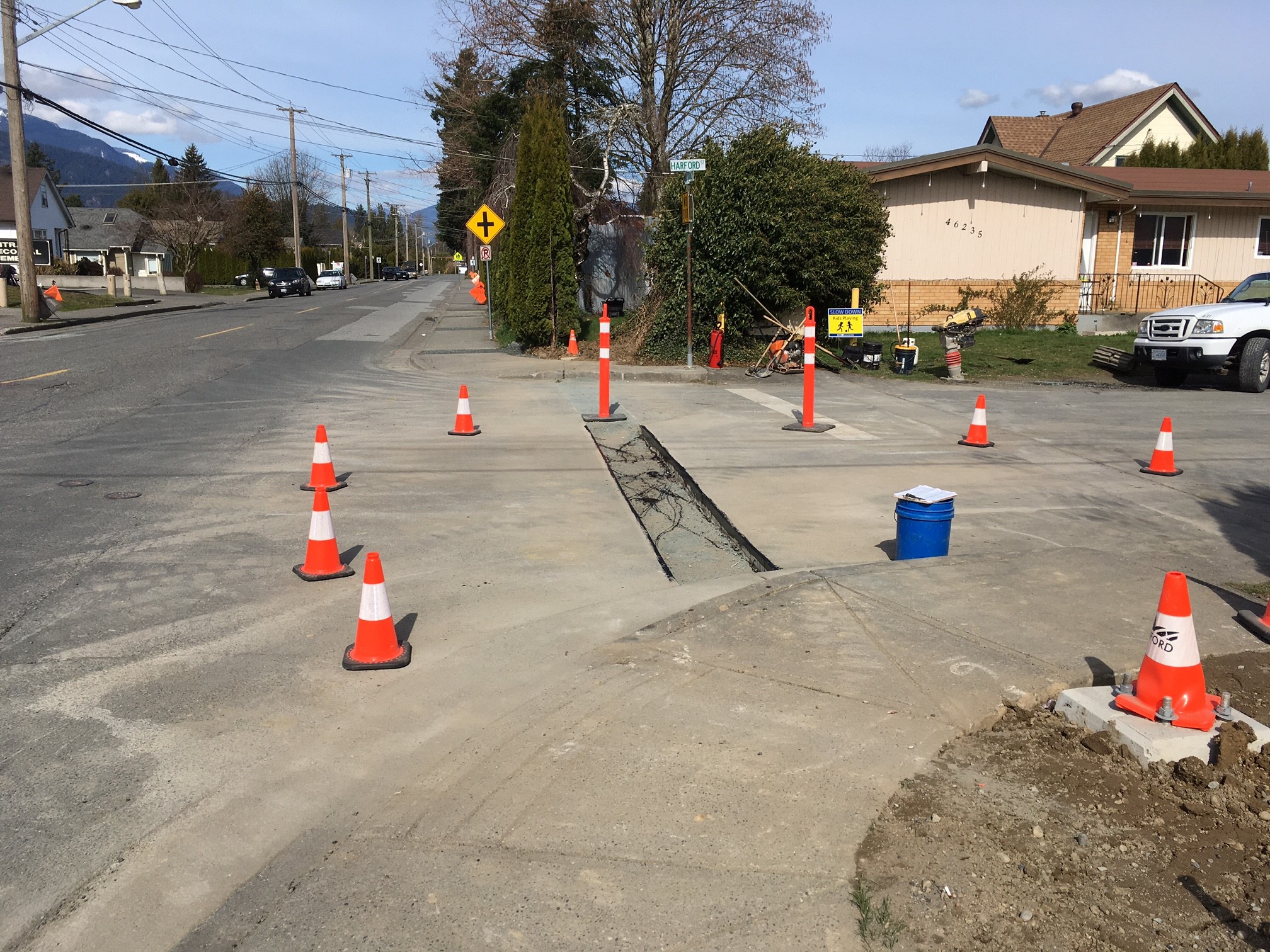 Project Details:
The 2020 budget also includes a program to install 77 new LED ornamental streetlights in the downtown area. The benefit will be increased overall road safety and comfort for cyclists and pedestrians. The new streetlight installation will begin fall 2020 for Phase 1, with new streetlights are planned for the following streets:
First Ave - Williams St to Young Rd
Victoria Ave at Fletcher St intersection
Williams St - Reece Ave to Bole Ave
Young Rd at Victoria Ave intersection
Fletcher St - Reece Ave to Mellard Ave
Mellard Ave - Young Rd to Fletcher St
Williams Street - Yale Rd to First Ave
Construction Timeline:
January - March 31, 2021
Current Work:
The contractor, Fraser City Installations Ltd. will be working Monday - Friday, 7:30 a.m. to 3:30 p.m.
Conduit and bases are currently being installed at the following locations:

First Ave: Young Rd to Williams St (pole installation scheduled for March 22nd)
Williams St: First Ave to Reece Ave
Bole Ave: west of Williams St
Mellard Ave: Young Rd to Fletcher St
Fletcher St: Mellard Ave to Reece Ave
For more information on street lights in the City, visit our street light page here.
For monthly updates on transportation construction projects, subscirbe to our e-newsletter.