Vedder & South Sumas Intersection
Construction Notices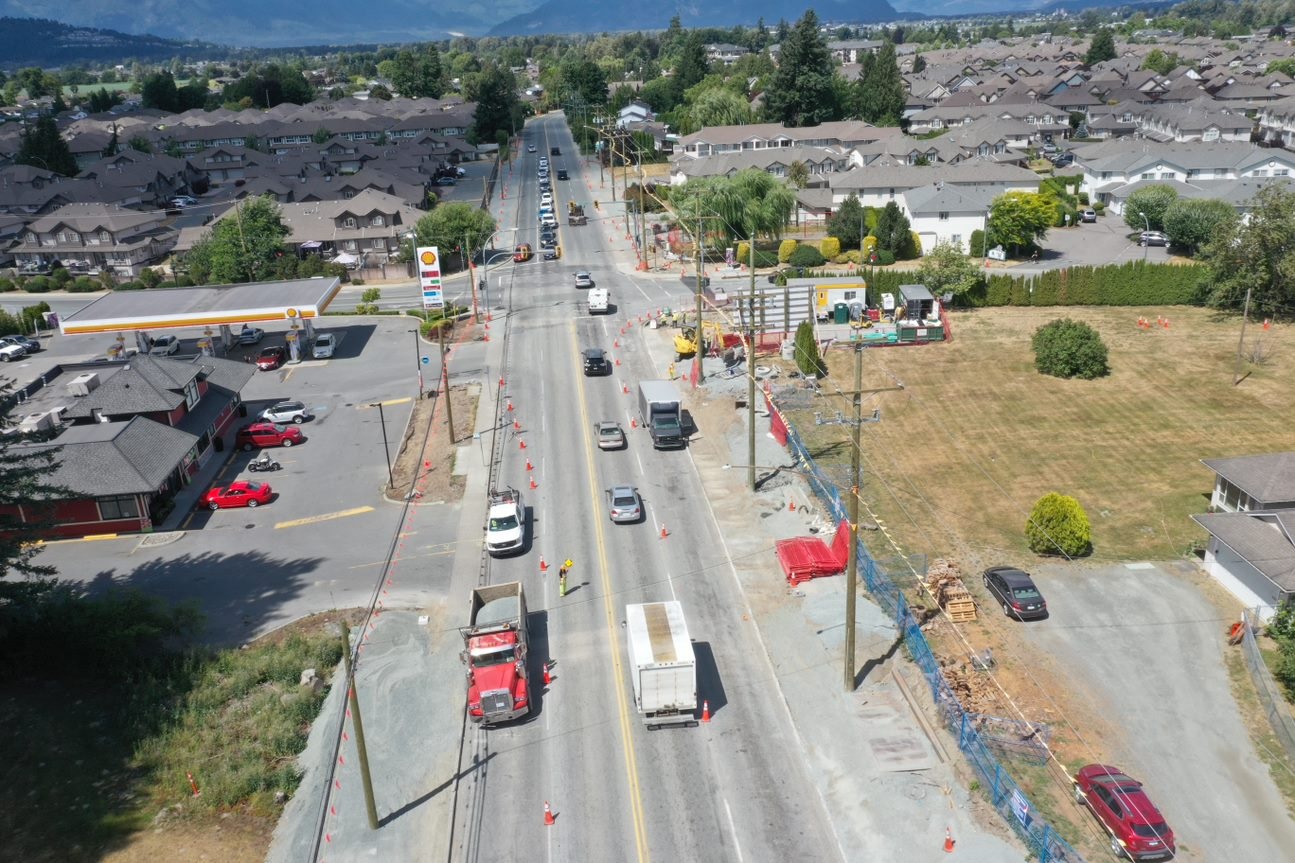 The City has worked with the contractor to develop a schedule to minimize traffic congestion as much as possible during school days and summer. The public can expect some congestion and should plan an alternate route when possible.
The contractor has committed to measures to minimize noise during night construction when possible.
Phase 3 - all areas, September 2023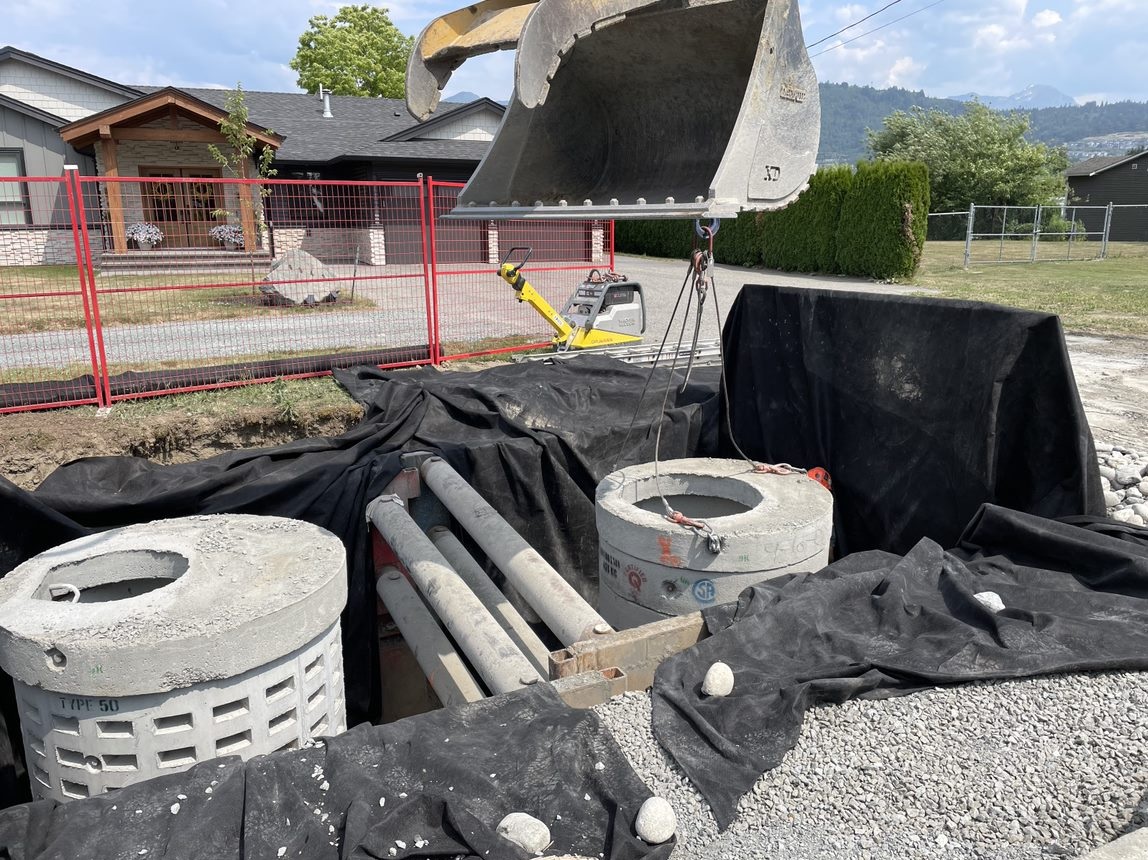 Night Paving 6pm - 6am Sunday, Sept 17 and Monday, Sept 18:
Day work will include:

Concrete sidewalk pours
Traffic signal programming and commissioning
Final line markings
Boulevard Restorations
Project Details
Works include traffic signal expansion and approximately 260m of road widening complete with paving, BC Hydro/Telus pole relocations, drainage works, streetlights, curb and sidewalk
Dedicated left-turn lanes on Vedder Road for traffic heading eastbound and westbound on South Sumas Road will be added
Construction will occur from May to September 2023
Completed Works
BC Hydro pole relocation and watermain adjustments
Storm-ceptor and drywell storm sewer systems
Streetlighting ducting and pole bases
Traffic controller relocation
Catch basins, sump and catch basin leads
Clearing and grubbing boulevard areas for construction
Removal of sidewalk and preparation of new sidewalk area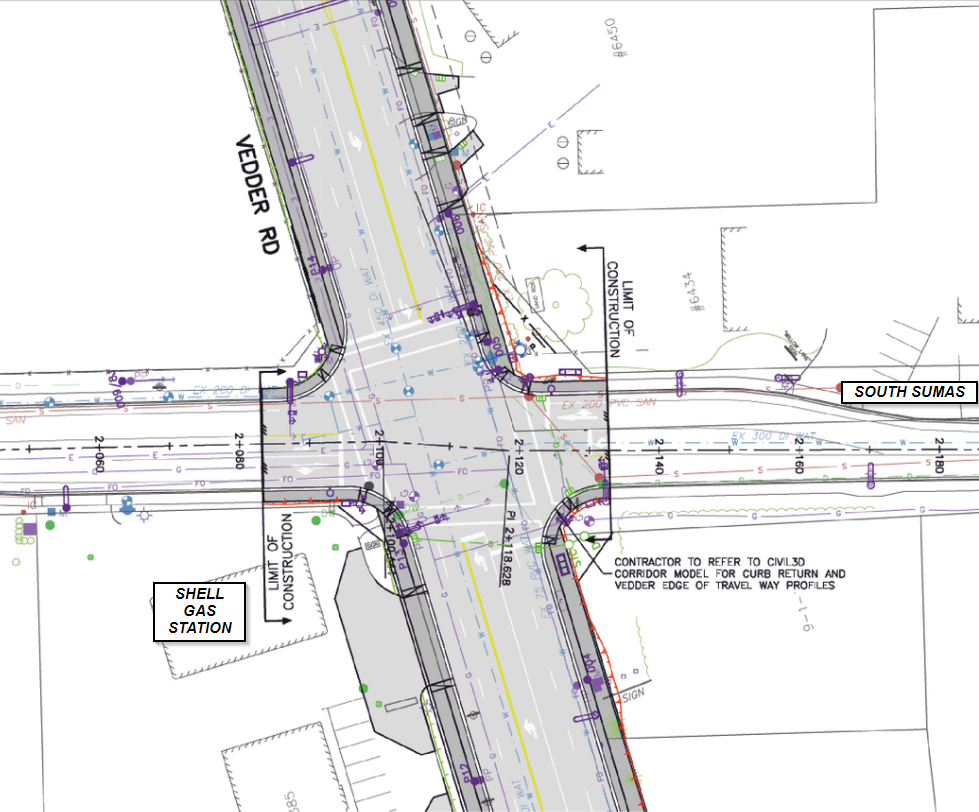 For monthly updates on transportation construction projects, subscribe to our e-newsletter.