Teskey Hillside Connector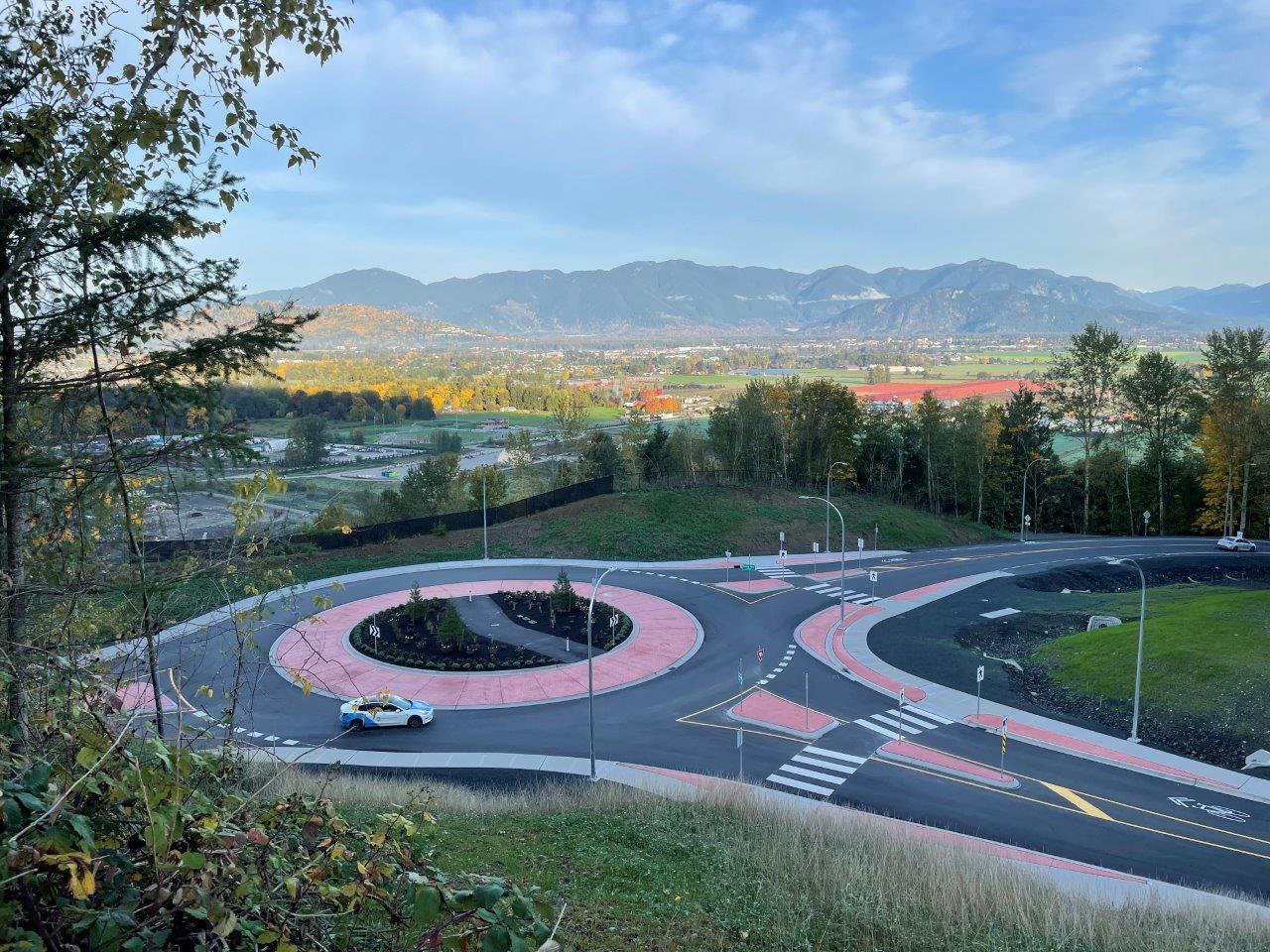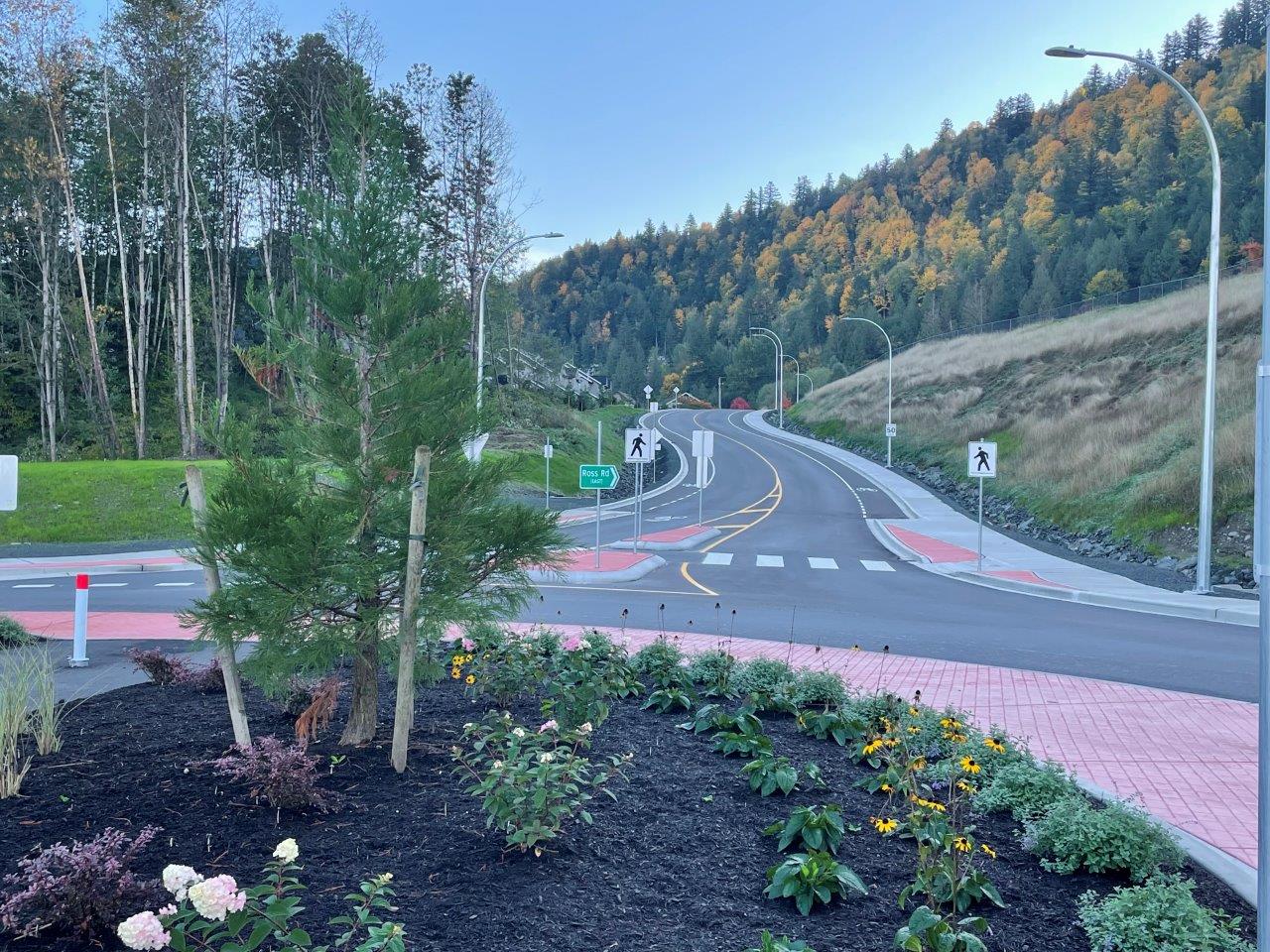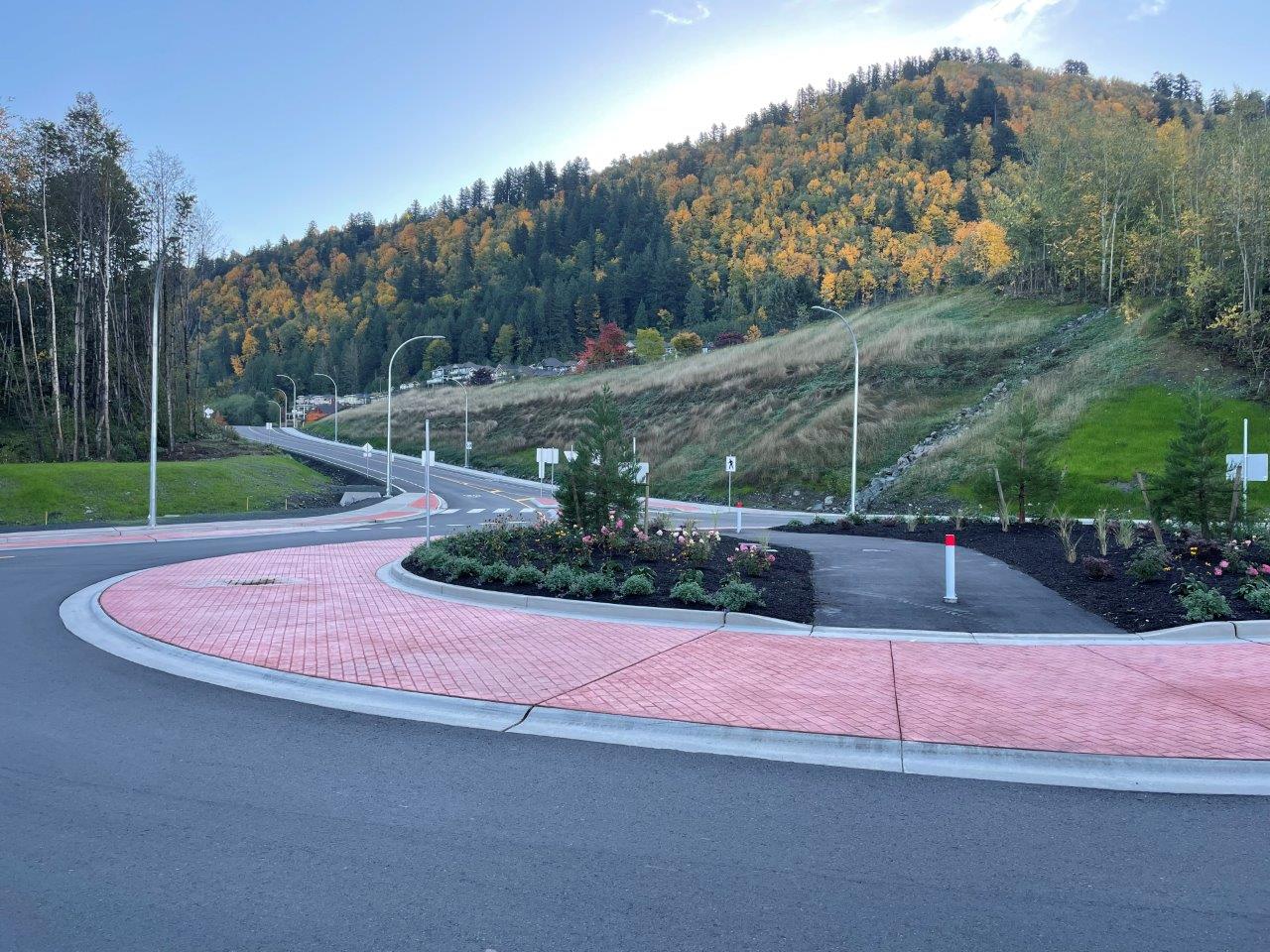 Construction Timeline:
Current Work:
The Teskey Roundabout and Ross Road connector to Jinkerson Road was opened to traffic, pedestrians and cyclists on August 24, 2021.
Roundabout landscaping along with the tree plantings are scheduled for completion in September.
Project Details
Works include one single-lane roundabout, approximately 250m of new road construction, storm main relocation, drainage works, streetlighting and trail connections.
Project Drawing: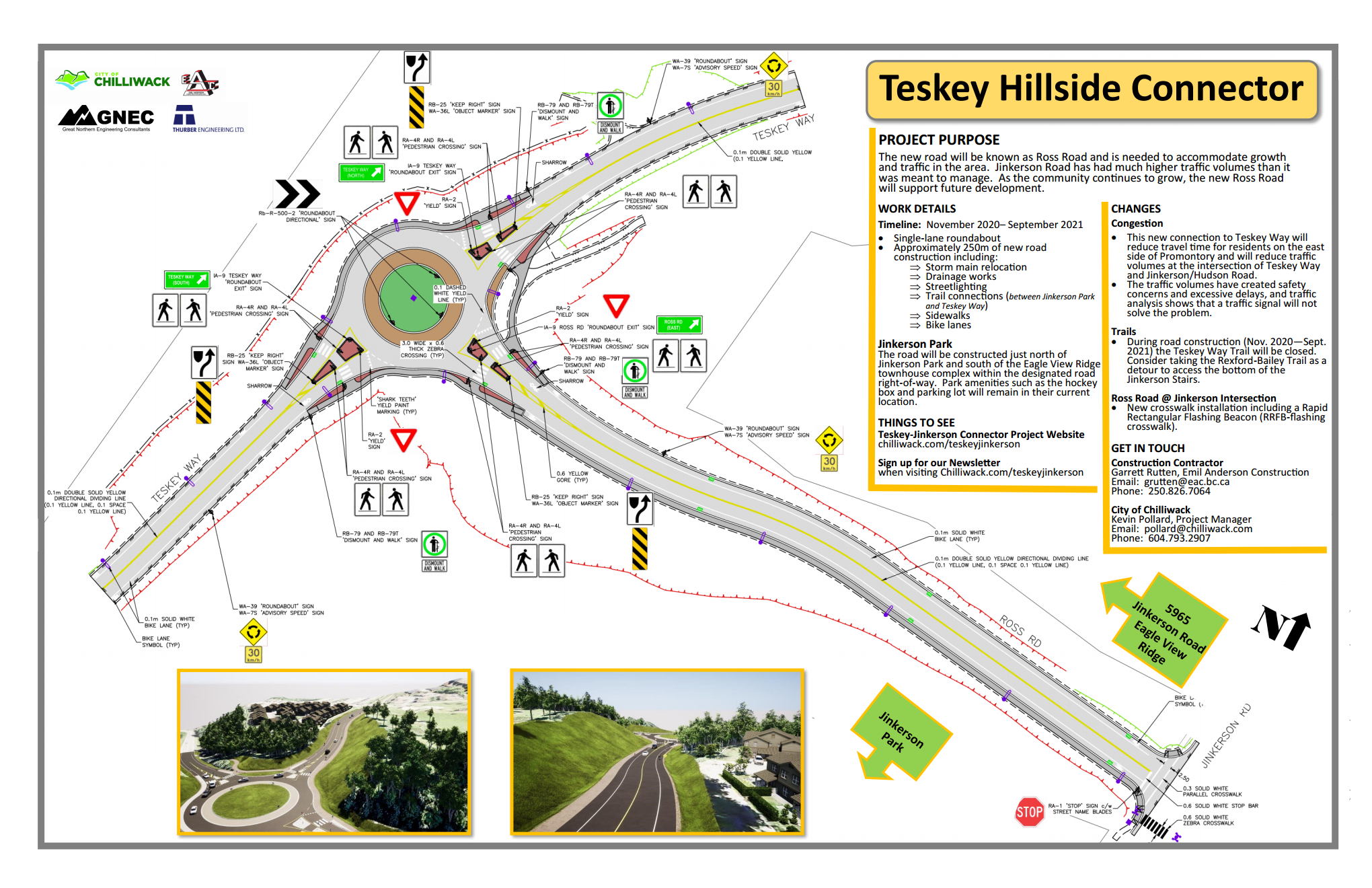 To learn more details about this project click on the photo below:

Frequently Asked Questions:
For monthly updates on transportation construction projects, subscribe to our e-newsletter.