Curbside Garbage Collection Program
Containers and Limits
Up to TWO garbage containers or bags can be placed at the curb for collection every two weeks. Containers or bags are supplied by residents.
All containers must have a removeable lid and handles with a maximum capacity of 120L. Containers or bags should not weigh more than 25kg or 55lbs.
The lid must be removeable and not hinged or permanently attached to the container since the containers are emptied manually by the collection crew.
Please do not use clear/clear-blue bags for containing garbage, even if the bag is placed within a garbage container.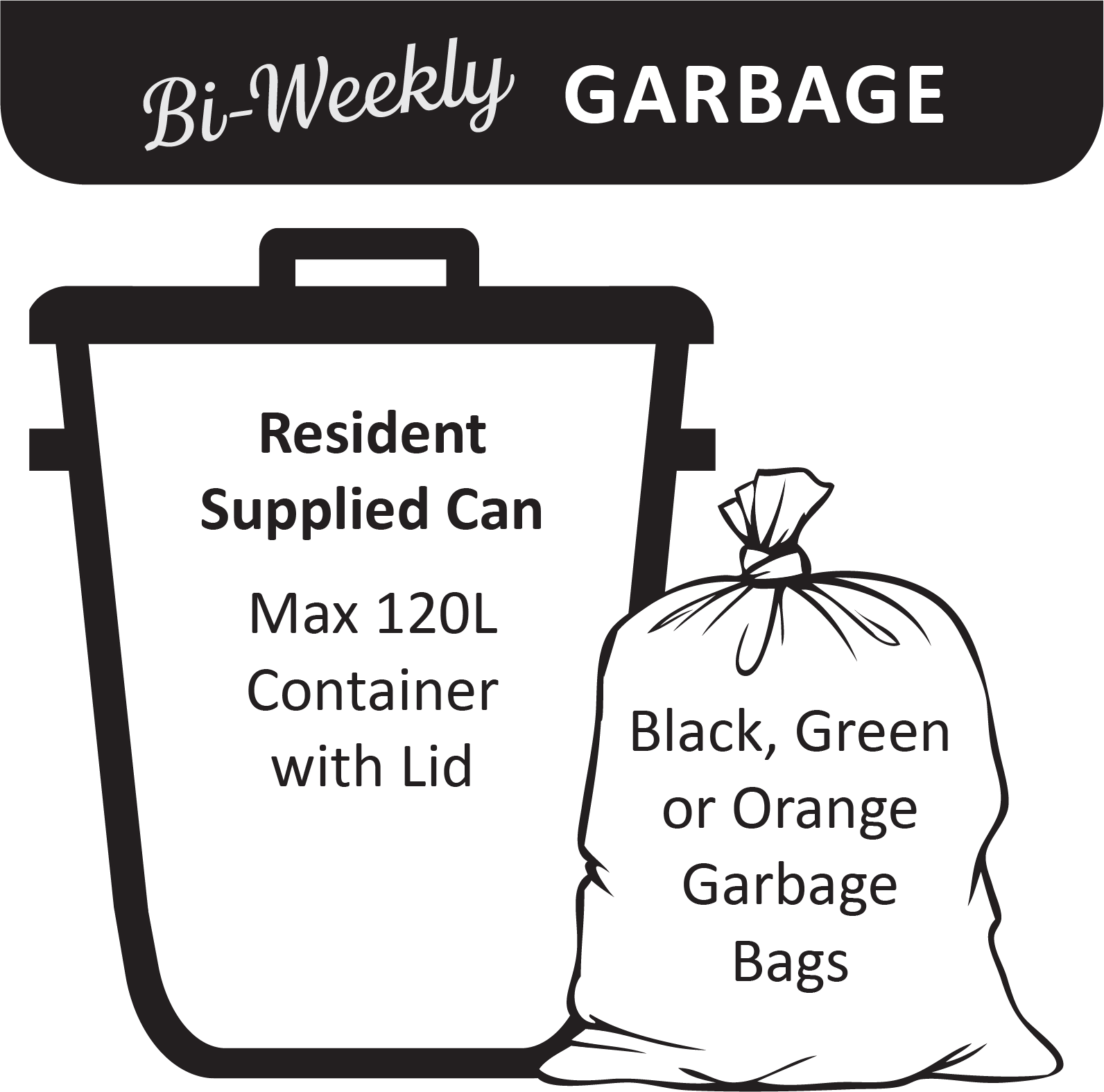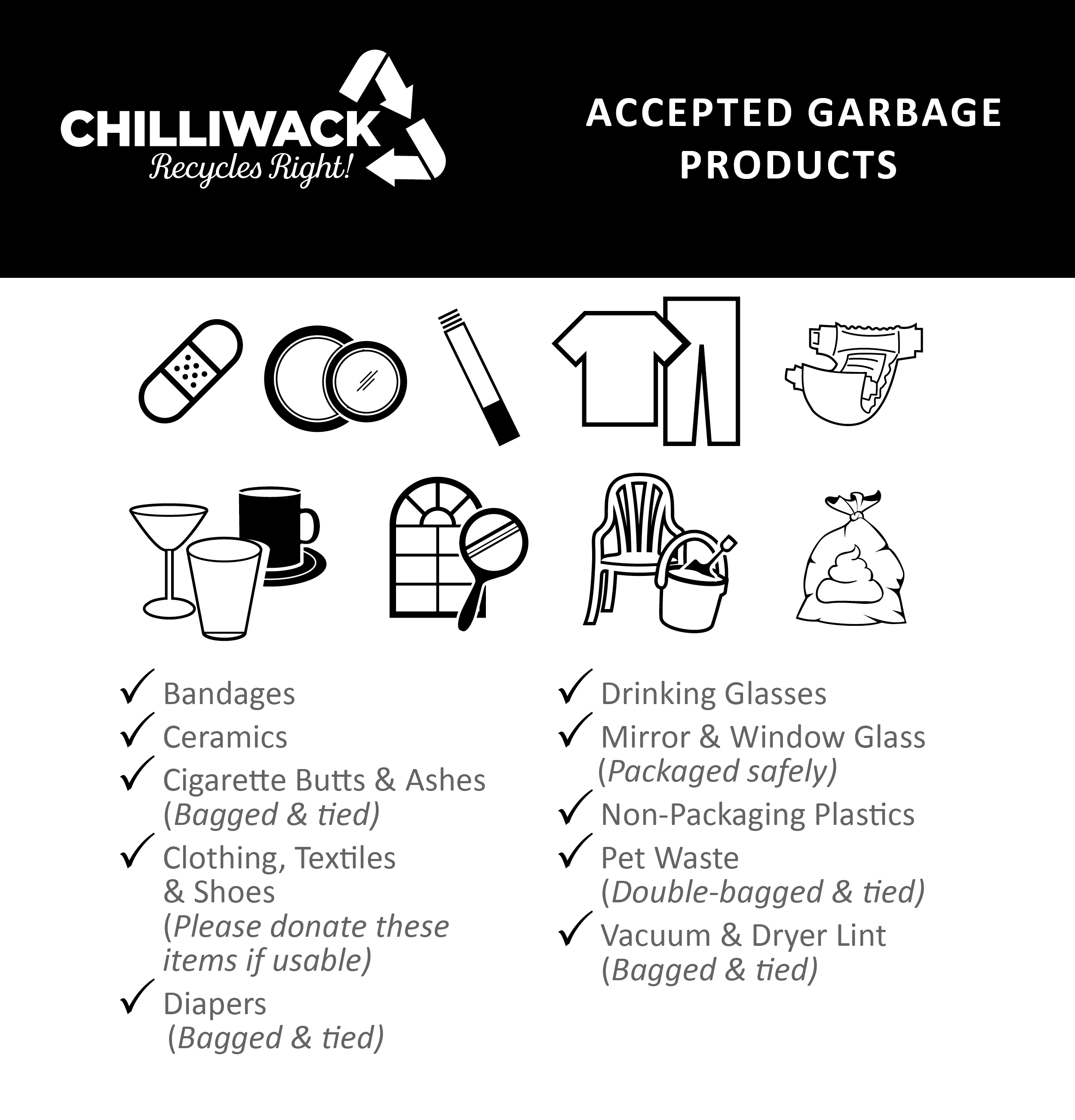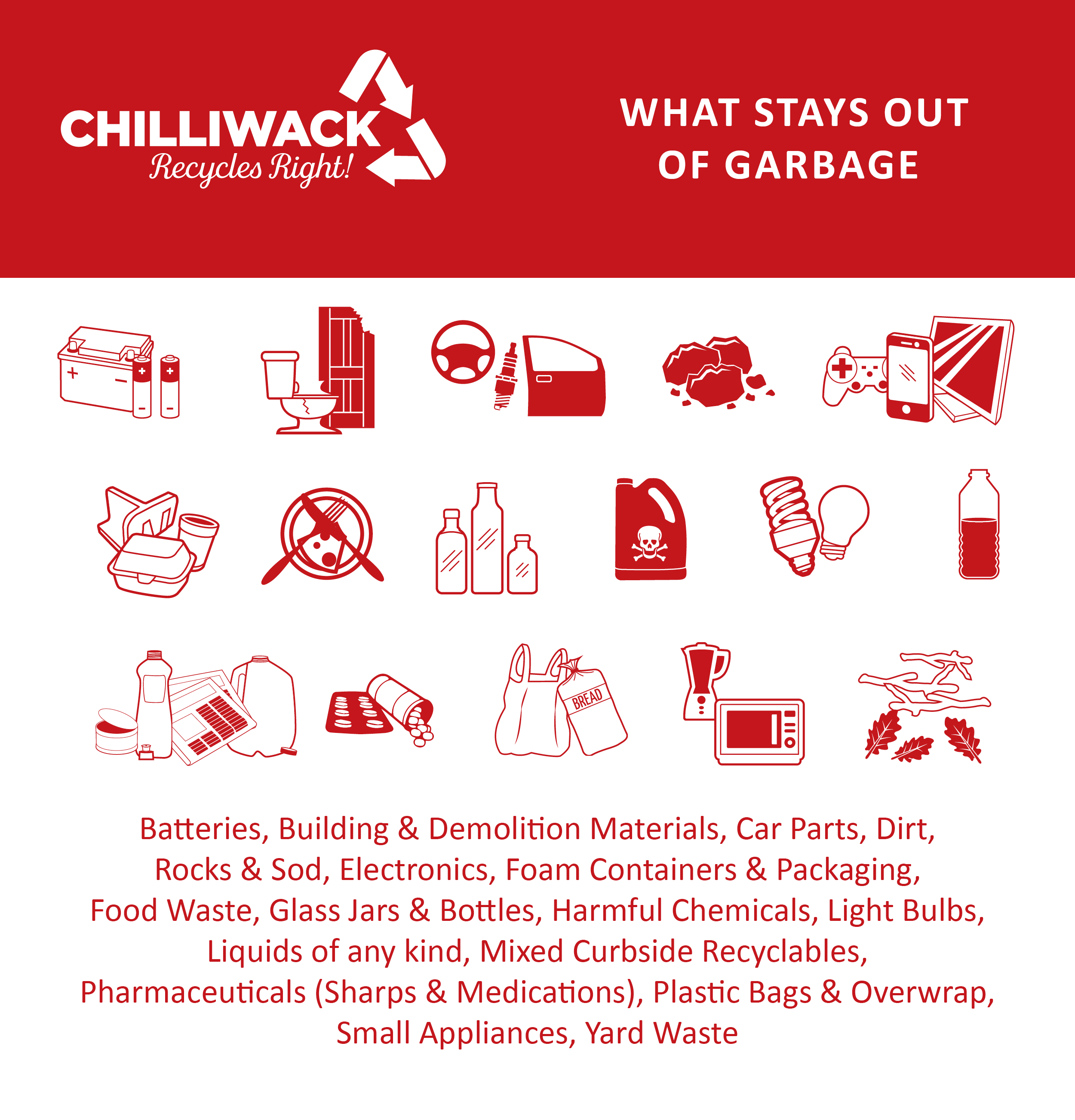 Missed Your Garbage Collection?
If you missed your garbage collection day, here are a couple of options to dispose of your materials.
Set your materials out on your next bi-weekly collection day with Tag-a-Bag stickers applied on every bag or container over the weekly allowed limit. (No Tag-a-Bag stickers required for the first two bags or containers)
Self-haul your material to the Bailey Sanitary Landfill on Matheson Road. A fee based on weight will be applied with a minimum charge of $5.00.
Have Large Items to Dispose of, but Don't Have a Truck?
Register for our annual spring Residential Large Item Pick Up - Non-profit organizations will pick up unwanted large items / spring cleaning debris for disposal in exchange for a donation.
Looking for recycling/disposal options for items?