Fall Cleanup - Residential Large Item Pick Up
Registration for Residential Large Item Pick Ups will start on
Sunday, October 1 to Saturday, October 14, 2023
Groups pick up bulky items by donations. Items need to be placed at the street side or curb for pick up. PLEASE discuss your donation with the non-profit group prior to loading to avoid miscommunications. Suggested donations starts at $40 per pickup truck load.
Please refer to the attached map below to locate your street and contact the corresponding organization. The groups have requested that residents provide details contact information (phone number and address) to schedule pick ups.
Pick ups will be scheduled from Sunday, October 15 to Tuesday, October 31, 2023. Registration closes on Saturday, October 14, 2023.
Restrictions apply for the pick up of building materials due to potential for some materials to contain asbestos. To ensure safety and compliance with the landfill requirements and provincial regulations, these groups will NOT accept any building materials in the loads they pick up. If you want to dispose of building materials please visit our Bailey Sanitary Landfill website for more information.
Area 1 – Valley Huskers
Contact Name: Drew Saunders
Phone: 604-845-9060
Email: [email protected]
Area 2 - Independent Order of Odd Fellows
Contact Name: Dan Smale
Phone: 1-604-795-4755
Email: [email protected]
Area 3 – Streams Foundation Community
Contact Name: Zeeshan Khan
Text only: 778-772-2203
Email [email protected]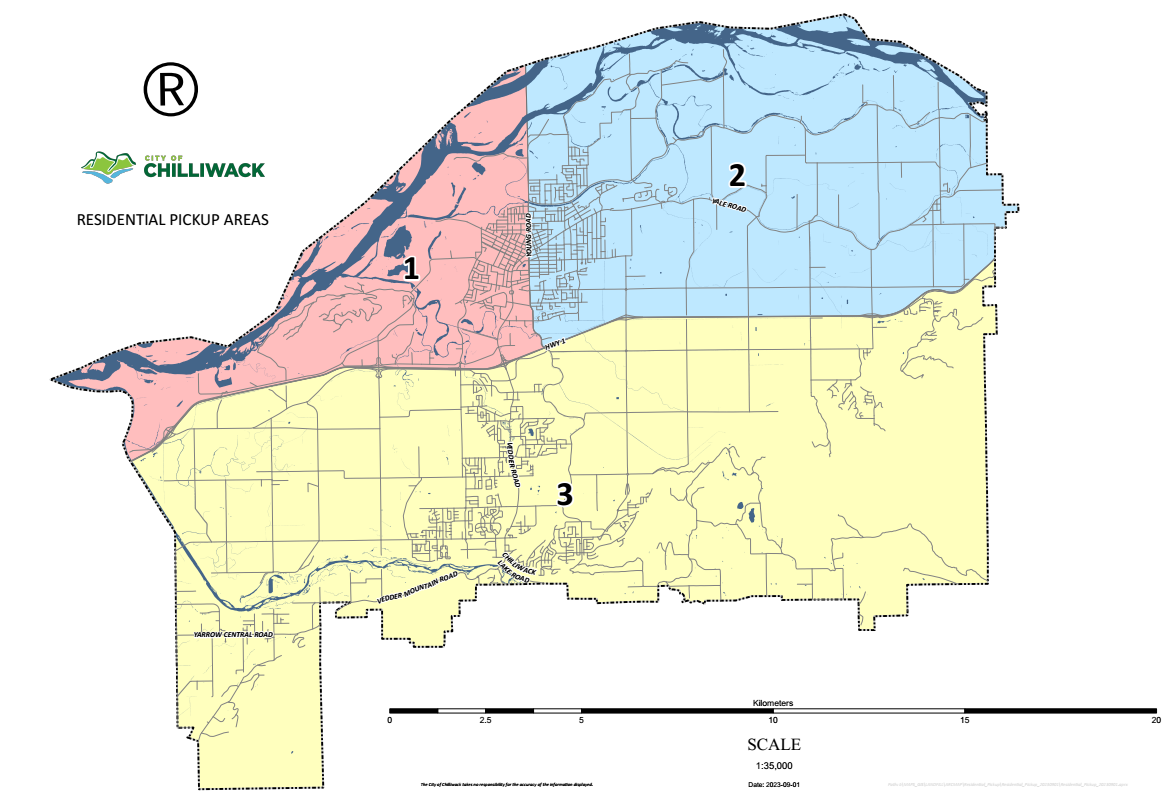 Check the Waste Wizard for some free and local recycling options, or use the Landfill Cost Estimator to see how little it may cost to responsibly dispose of your items.