Curbside Recycling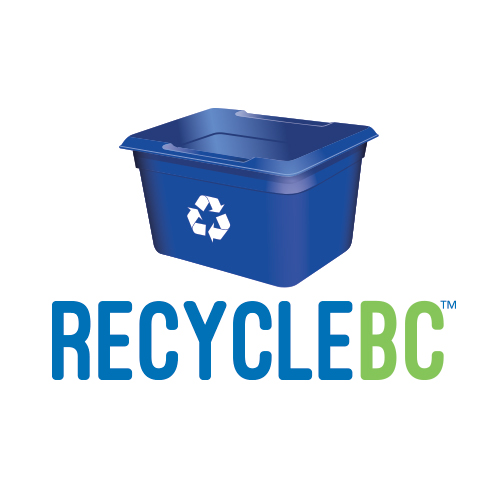 Check out the City of Chilliwack's new game to figure out how to sort your waste! "Chilliwack Sorts" can be found on chilliwack.com/curbside or on the Chilliwack Curbside Collection App!
Chilliwack is part of the provincial stewardship program for packaging and paper products administered by Recycle BC.
Too much contamination in recycling lowers the potential for materials to be recycled into high quality products.
Please use the Waste Wizard or check the sorting guide to make sure you only put accepted and clean items in your recycling bin.
The following items are not accepted in the curbside recycling program and must be returned to a depot:
- Soft and stretchy plastic bags and overwrap
- Foam packaging
- Other flexible plastic packaging (e.g. chip bags, zipper lock bags)
- Batteries, electronics, light bulbs and paint cans
- Household hazardous waste
- Compostable plastics (place in garbage)
Recycle BC sets the rules and contamination thresholds for the recycling program and has requested that the recycling crews increase their efforts to tag and leave non-compliant recycling. Once contaminants are removed, recycling can be placed back out for collection the following week.
Recycling Quick Links: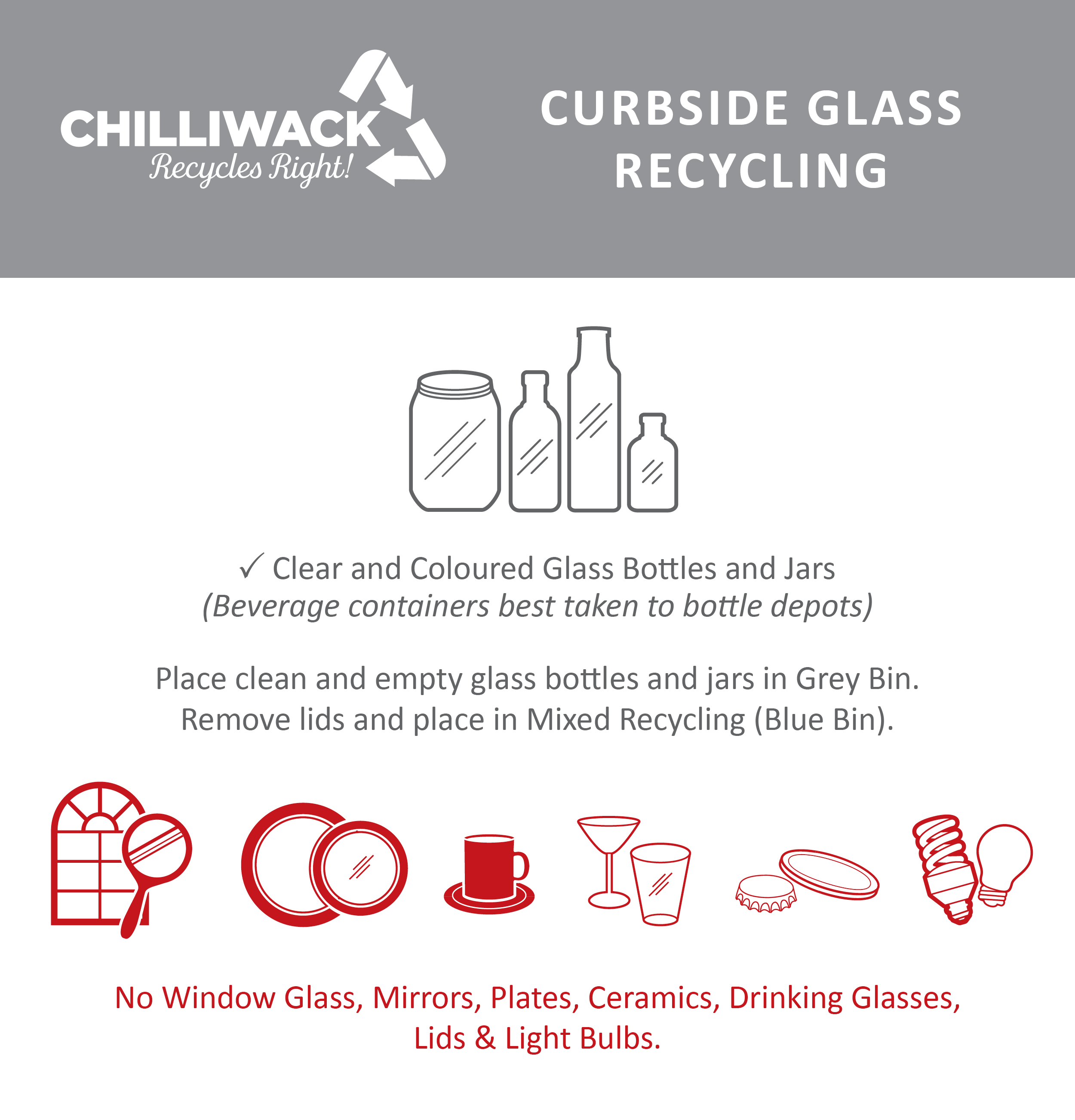 Containers for glass recycling: The Grey Bin must be used for curbside glass collection; no other container styles are permitted to ensure materials are easily identified by the collection crews. Additional Grey Bins will be available at City Hall for a fee ($4).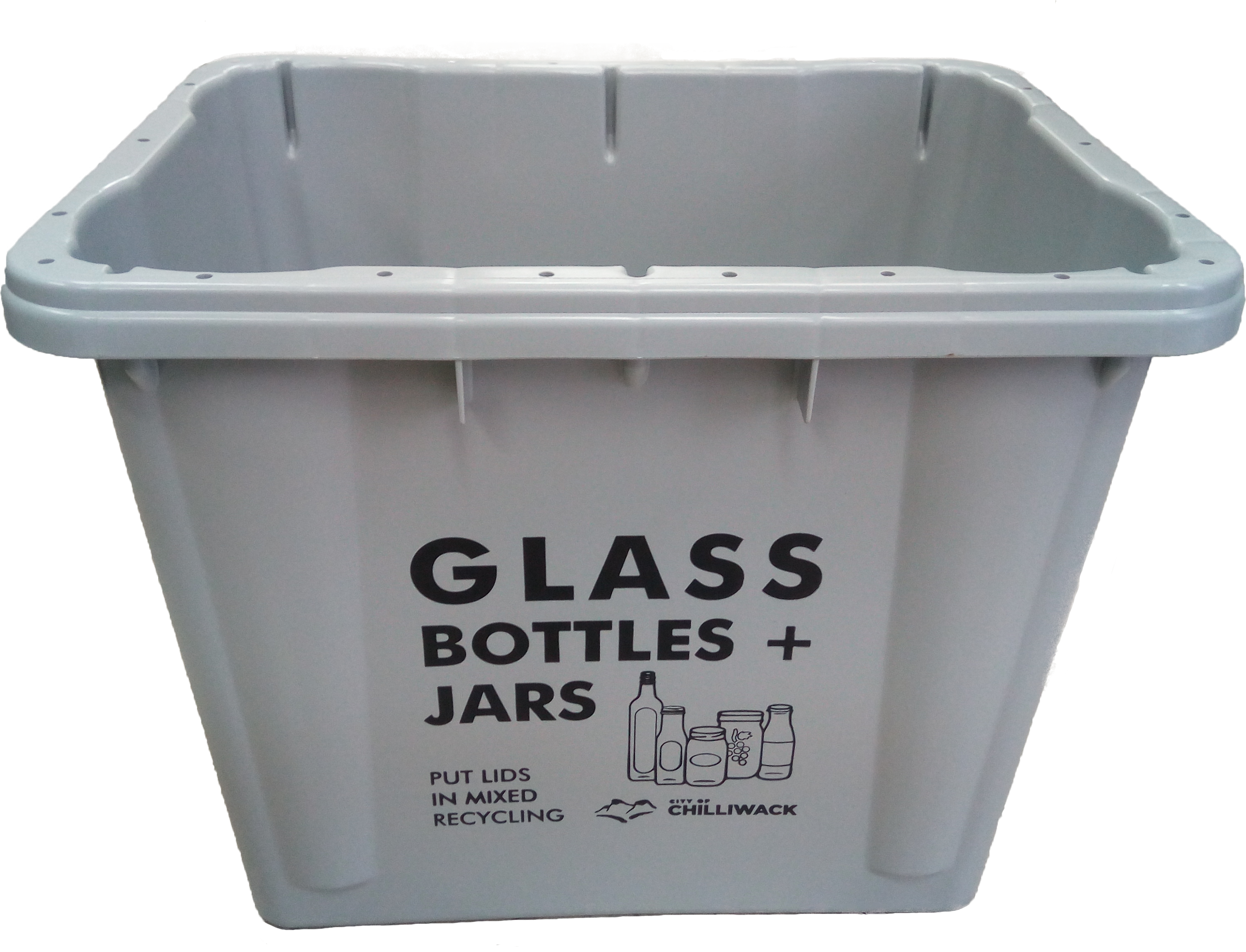 Glass collection frequency: Glass bottles and jars will be collected bi-weekly, following the same bi-weekly collection schedule as garbage.
While glass and garbage were collected at the same time in co-collection trucks they are now collected by separate trucks so we ask residents to please leave Grey Bins out for collection until 5:00pm.
Items Accepted in Curbside Mixed Recycling
Residents can place the following mixed recyclables in containers (e.g. Blue Bins) for weekly collection.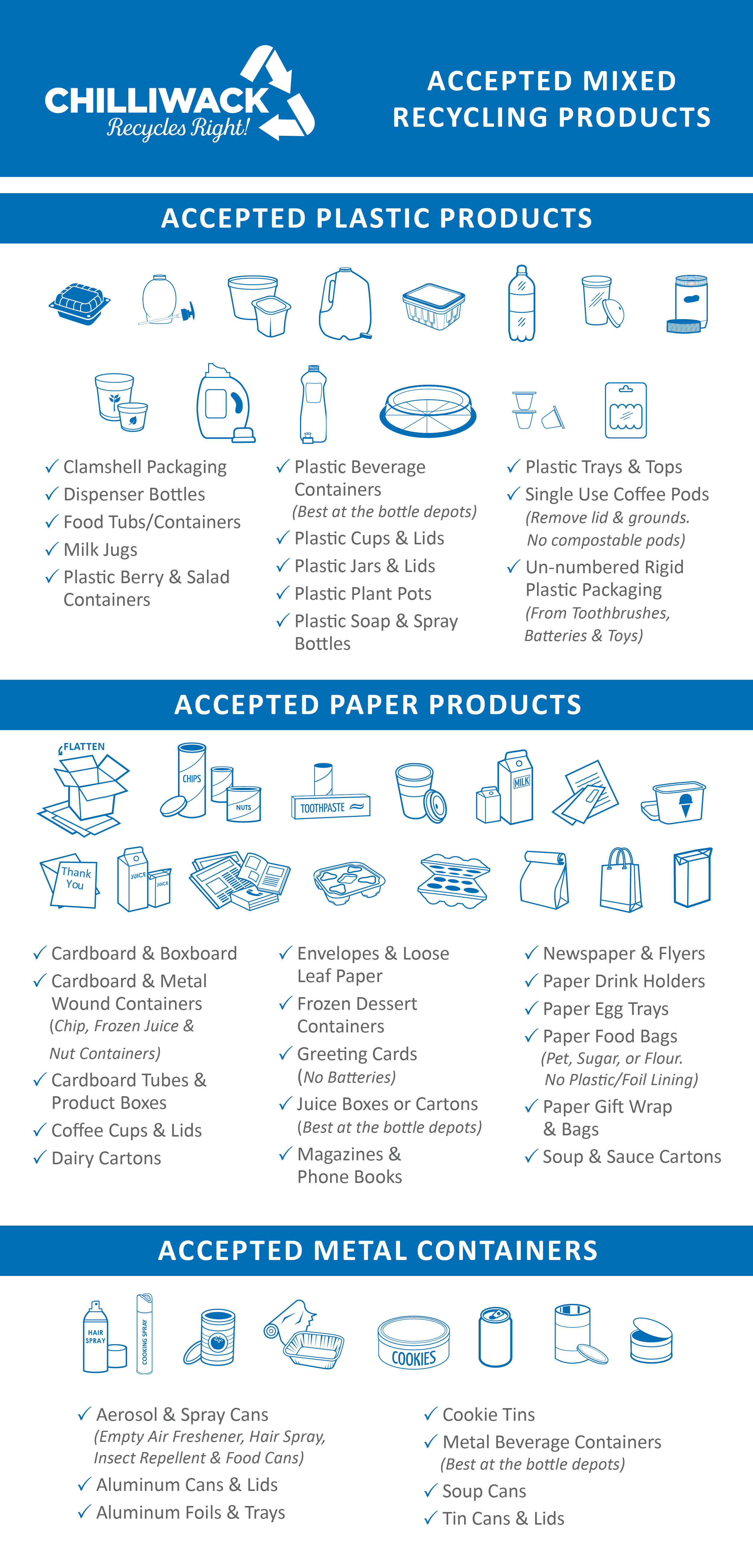 Items Not Accepted in Curbside Recycling Program
The following items are not accepted in mixed recycling or glass recycling.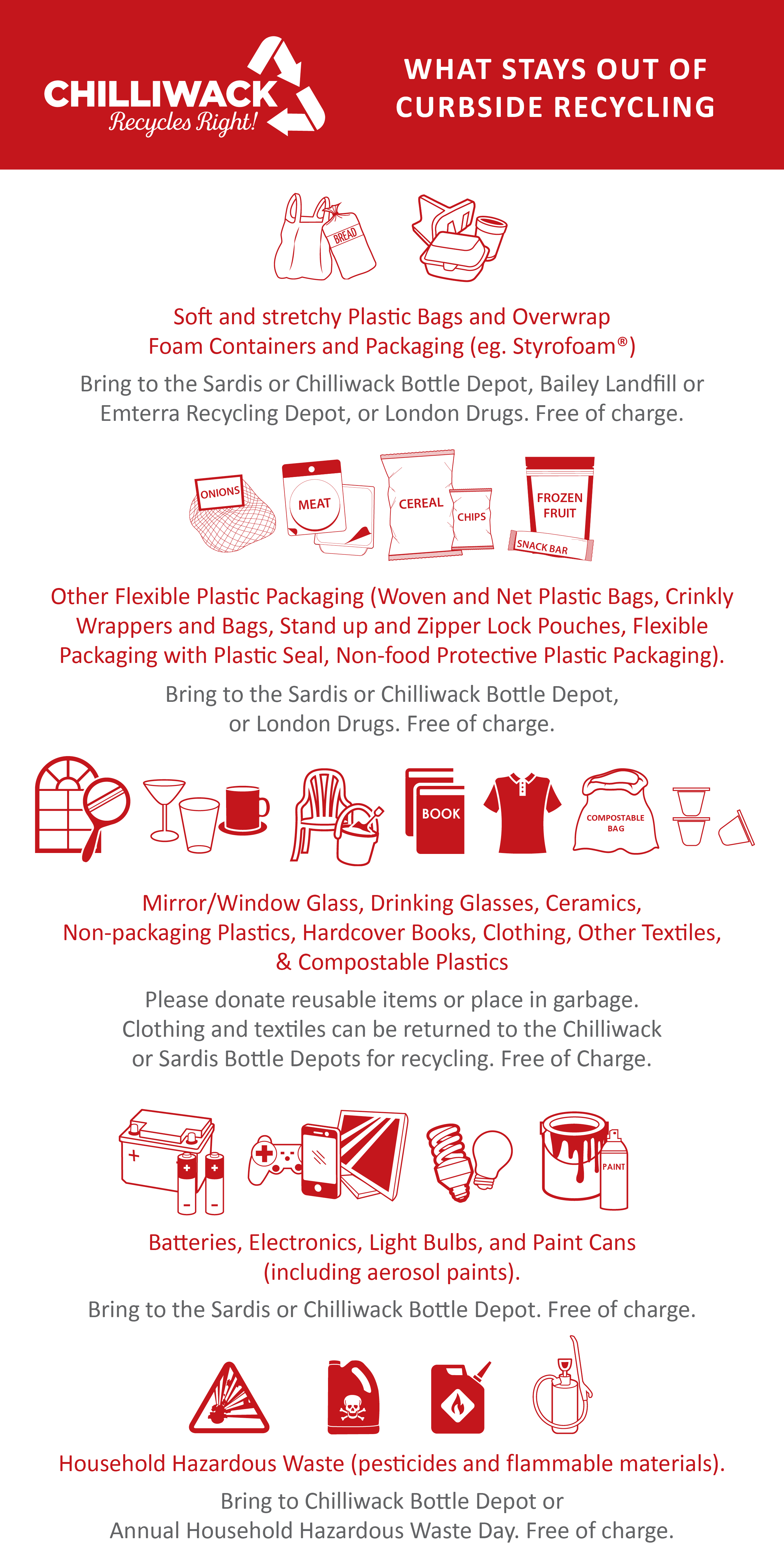 Material Preparation Reminders
Empty and rinse containers – food waste contaminates recyclables.
Remove caps and lids from containers and place loose in mixed recycling (e.g. Blue Bin).
Place glass bottles and jars in Grey Bin.
Flatten and cut cardboard to max. 1.25 m/4ft length, place in mixed recycling container (e.g. Blue Bin) or stack beside/under containers at the curb.
Place shredded paper in a clear/blue bag beside your recycling container to prevent spillage. Bags are only permitted for shredded paper; place all other recyclables loose in your recycling container.
There is no limit to the total amount of mixed recyclables that can be placed at the curb for collection each week. Each container can be up to a maximum 121L (max. 25kg/55lbs) and must have a removeable lid and handles.
The lid must be removeable and not hinged or permanently attached to the container since the containers are emptied manually by the collection crew.
A Blue Bin was provided to each resident on the curbside program in summer 2018. New homes that come onto the curbside program receive a Blue Bin. Additional or replacement Blue Bins are available at City Hall for a fee ($24).
Other resident-supplied containers used for mixed recycling must have a "We Recycle" sticker for easy identification (stickers are available free from City Hall).
Single Use Recycling Bags (Blue/Clear Bags) Phased Out in 2018
Recycle BC required the phasing out of "single use bags", commonly referred to as blue bags, in Chilliwack's curbside collection program. The bags were phased out at the end of August, 2018.
The bags were phased out because reusable containers are more environmentally friendly (create less waste) and single use bags negatively impact the recycling process by getting tangled in the sorting equipment. Shredded paper is the only exception, and continues to be accepted in blue/clear bags to avoid spillage.
All residents on Chilliwack's curbside collection program received one free 121L recycling container (Blue Bin) to assist with the transition. Residents may also use different or additional lidded containers for recycling. Other containers require "We Recycle" stickers (free at City Hall).
Recycle BC is a not-for-profit organization who administers the packaging and paper product stewardship program, which helps shift the responsibility for recycling packaging and printed paper to the businesses that produce those materials. Recycle BC collects funds from the producers and offers financial incentives for curbside collection programs. Being part of the program helps keep Chilliwack's curbside fees low.
Looking for more information? Visit the Frequently Asked Questions page or contact the City at curbside@chilliwack.com or 604.793.2787.
Information on Recycling/Bottle Depots including locations, hours of operation, and items accepted