Water Conservation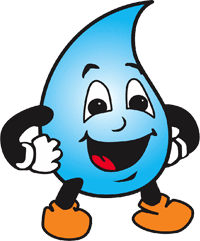 Building a water efficient community is a program initiative under the City of Chilliwack's Water Conservation Strategy. The Water Efficient Community Program is a multifaceted approach to promoting lifestyles and initiatives which help residents conserve Chilliwack's world renowned drinking water in and around the home.
During the summer months, water use is approximately 100% higher than winter use. This is primarily due to the waste of water through practices such as over watering of lawns and gardens. The City's water conservation program is designed to reduce this excess water use and to make sure that the source of water is used more efficiently and effectively. By conserving water today, we reduce energy consumption and help sustainably manage this precious groundwater resource.
Like all other municipalities in the Lower Mainland and most municipalities in BC, Chilliwack will continue to enhance water efficiency during the summer months by implementing water restrictions. Additionally, Chilliwack offers programs to help residents make a difference year round, such as the subsidized rain barrel program, the toilet rebate program and by providing water conservation kits.
August 2021 Update:
As of July 22, 2021, the province of British Columbia has declared a level 3 drought in the Fraser Valley. Residents are encouraged to avoid any non-essential use of water. All residents must abide by the current water stewardship restrictions including lawn watering restrictions.
Residents and business are also encouraged to take pro-active steps to conserve Chilliwack's water resources. Some ideas are:
Reduce lawn watering to once a week. A gold lawn is a healthy lawn and as long as it's kept mowed and clear of debris will do its part in protecting buildings from fire. Learn more in this video from the Chilliwack Fire Department.
Let your vehicles get dusty;
Turn off non-circulating water features;
Avoid pressure washing or using water to clean external areas;
Head to one of the City's spray parks or a shady trail to cool off.
Water stewardship keeps Chilliwack beautiful by ensuring there is water available for people and for the creeks that are home to our beloved salmon and several endangered species. Our Fire Department is grateful for every drop of water we can conserve, especially during hot, dry weather, as it ensures our reservoirs are full whenever they need them to protect our homes and businesses.
Water Efficiency Tips:
Featured Programs for City of Chilliwack Residents: