Ugliest Lawn Contest
Do you like to conserve water? Do you like a friendly competition? If you answered yes to either of these questions, check out our Ugliest Lawn Contest!
The City of Chilliwack gets the majority of its drinking water from the Sardis-Vedder Aquifer. Did you know that all the water that enters your home is drinking water? Whether it's used for drinking, cooking, bathing, flushing the toilet, washing your car or watering your garden, we rely heavily on this water and need to conserve it.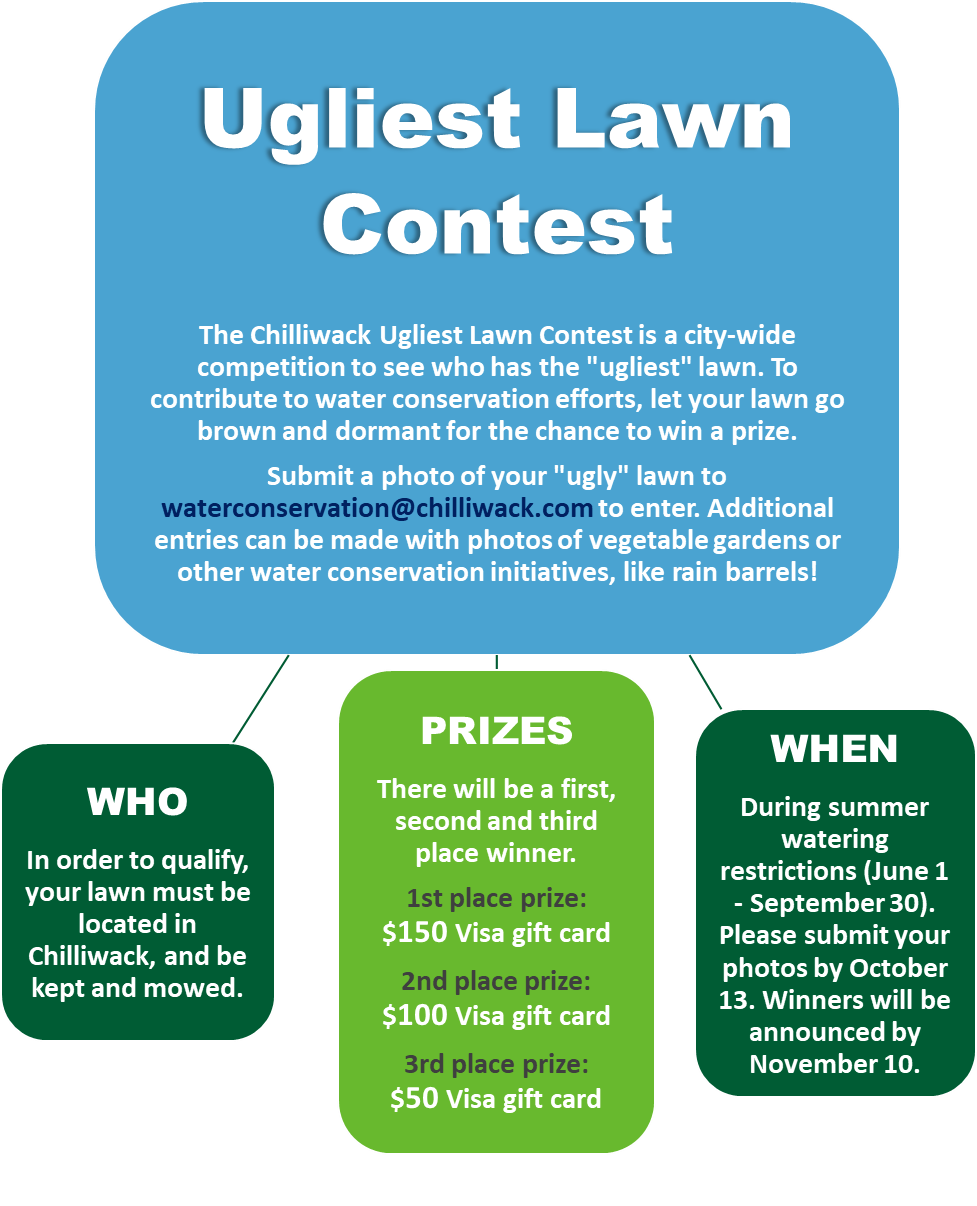 What:
The Chilliwack Ugliest Lawn Contest is a city-wide competition for who can have the "ugliest" lawn. In light of water conservation, let your lawn go dormant for the summer and you could win a prize!. All "ugly" lawns and water conservation alternatives such as a vegetable garden and / or rock gardens are welcome. Submit a photo of your ugly lawn to [email protected] to be considered for prizes. Additional entries can be made of vegetable gardens or other water conservation initiatives such as rain barrels!
When:
The contest will run from June 1st 2023 – September 30th 2023. Last day to submit photos to be considered for the prizes is October 13th, 2023. Winners will be chosen by November 10th, 2023 and contacted by email.
Who:
Anyone located within the City of Chilliwack can participate and send in pictures of their "ugly" lawn. Winners may be required to provide address to confirm location is within Chilliwack.
Prizes:
The prizes will be Visa gift cards, there will be a first, second and third place winner, with prize amounts being $150, $100 ad $50 respectively.
First place prize: 150$
Second place prize: 100$
Third place prize: 50$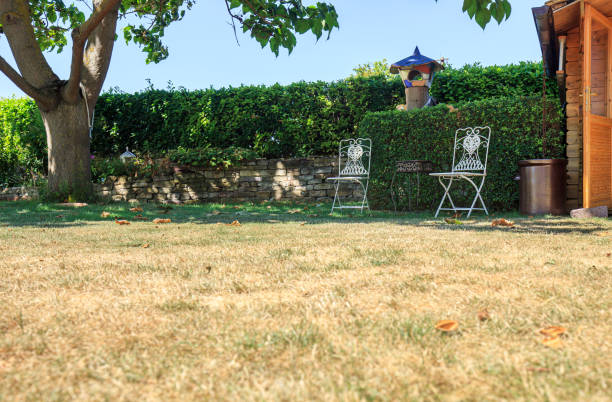 Privacy Policy
Personal information is collected for the administration of City of Chilliwack programs and services only, as authorized under Section 26 of the Freedom of Information and Protection of Privacy Act. The City of Chilliwack does not use or disclose personal information for purposes other than that for which it is collected or a use consistent with that purpose, or with the consent of the individual whom the information is about, or otherwise in accordance with law. The City of Chilliwack retains personal information only as long as necessary for the purposes of the specified program or service and as required by law.
Ugliest Lawn Contest Winners 2023
Thank you to everyone who participated in the Ugliest Lawn Contest and contributed to water conservation in Chilliwack. The selected winners are shown below!