Camp River Road
Completed Works
This project was fully completed in June 2023. Works included: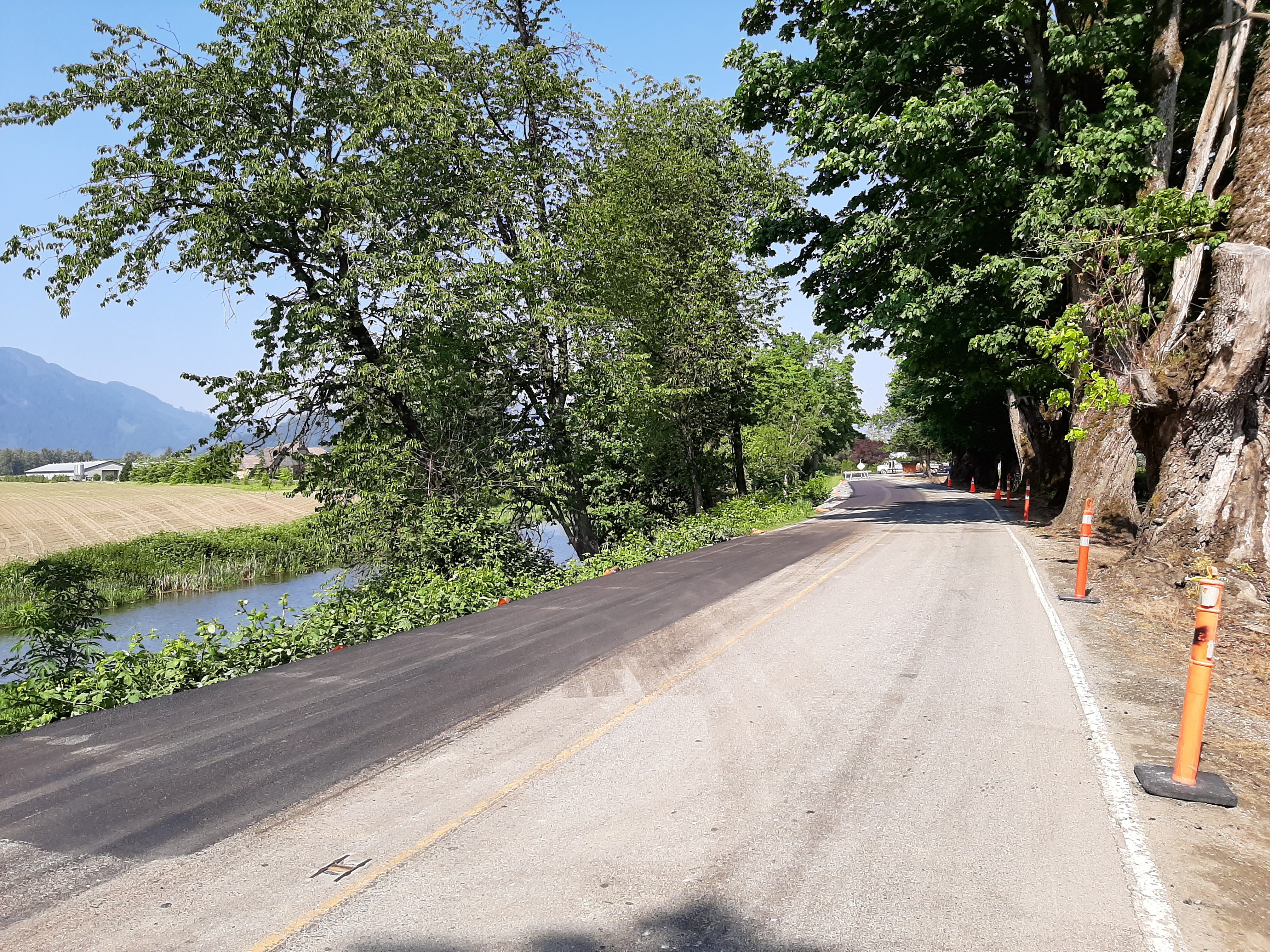 Bank stabilization at all 6 sites
Revegetation and riparian planting
Road paving
Background
Along various sections of Camp River Road, the watercourse banks had eroded causing road base materials and sections of roadway to weaken, undermine and collapse.
This roadway repair is complex due to:

overhead power lines,
compromised hydro poles and underground utilities,
poor/soft subsurface material quality
proximity to the sensitive watercourse which is critical habitat for the Salish Sucker.
If you would like updates on this project or other Engineering related projects, please consider signing up for our e-newsletter.