Roundabouts
Welcome to the City of Chilliwack's roundabouts webpage. Here you will find pertinent information about roundabouts in our community, including how to use roundabouts, safety measures, FAQs and more.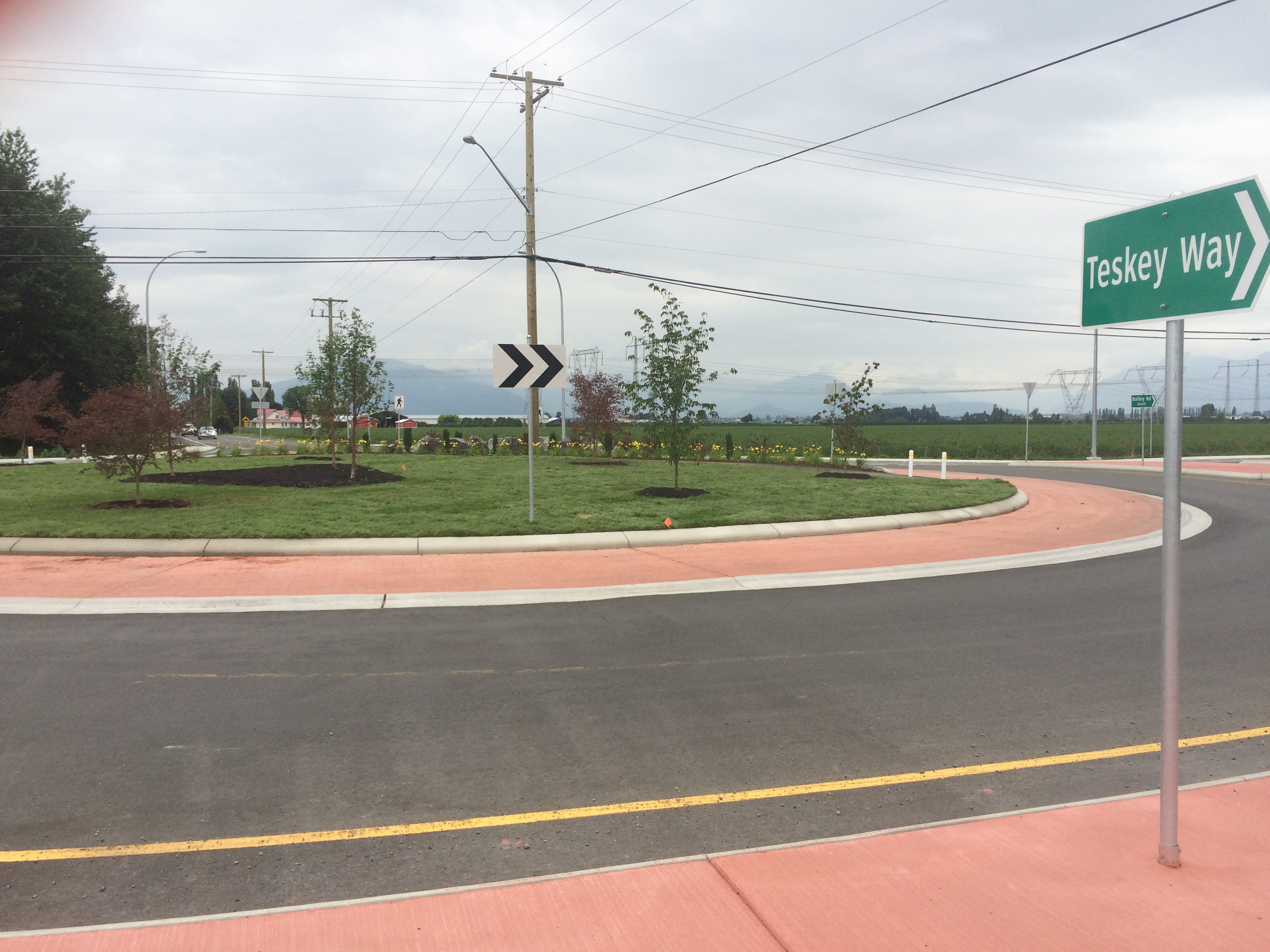 Prest Road Roundabout, June 2016
---
Roundabout frequently asked questions
This page will answer all your frequently asked questions
---
Art in Roundabouts
Roundabout design requires that the driver's view across the centre of the circle be blocked, either by plantings or manmade structures. There are many examples in our region where art, or manmade landscape features have been used to improve the aesthetics of the neighbourhood. The design requirement to block the driver's view across the roundabout is necessary and required for safe roundabout operation.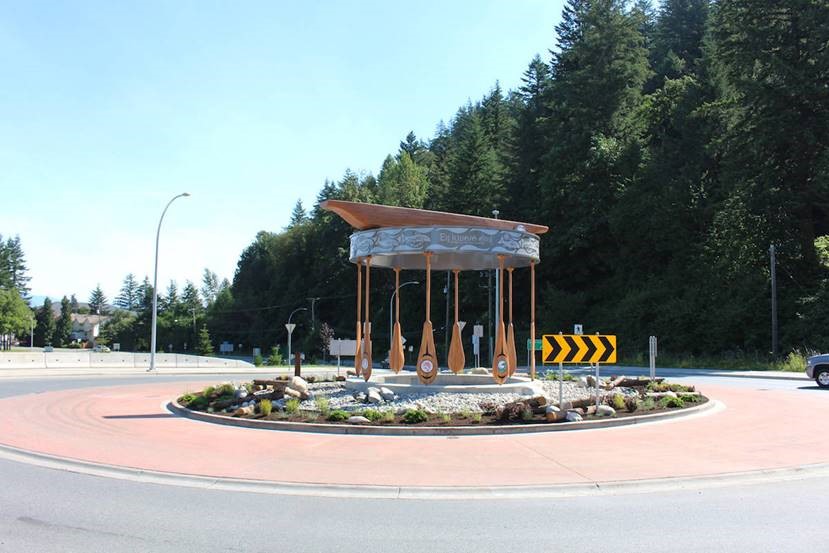 ---
Other sources of Information on Modern Roundabouts
There is a great "Safer Choice" roundabout video posted on YouTube: http://www.youtube.com/watch?v=uhHzly_6lWM
ICBC's How to Use a Roundabout Webpage
Washington State Department of Transportation website: http://www.wsdot.wa.gov/safety/roundabouts/benefits.htm
Single Lane Rounds Layout: