Housing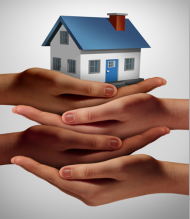 The City of Chilliwack recognizes housing as a key element in a sustainable complete community. Improving the availability of appropriate, affordable and accessible housing choices for all existing and future residents is an integral component in creating a healthy built environment.
The following statistics briefly illustrate the affordability in Chilliwack as well as the homeless count:
Percentage of households spending 30% or more of 2010 total income on shelter costs (Census Profile, 2016 Census):

25% total

17% owner

46.1% renter

221 Homeless people counted in 2017 (FVRD Homeless Survey, 2017)

Average 2016 household income: $82,311 (Census Profile, 2016)

2018 income to purchase

A $621,099 single family dwelling is $138,572
A $441,170 townhouse is $98,428
A $262,650 apartment is $58,599
*

based on 10% down payment, 5.34% fixed 5yr mortgage rate over 25 years with mortgage payment at 30% gross income

Average 2018 rental rates (Rental Market Report by CMHC, 2018):

1 bedroom was approximately $784 per month in 2018.
2 bedroom units were approximately $1009 per month in 2018.
3 bedroom units were approximately $1135 per month in 2018.
RELATED DOCUMENTS & PRESENTATIONS
Social Housing and Services Inventories (2014) completed by the Mennonite Central Committee.
LINKS
Updated Info provided by BC Housing - Rent Supplements