Housing Policies and Initiatives
Official Community Plan Policies
The City of Chilliwack Official Community Plan includes objectives and policies that identify ways of achieving the growing housing needs for the citizens of Chilliwack.
Since 2008, the increase in new affordable housing units is:
Market: 626 units
54 small unit rental apartments (55+ years)
40 small unit apartments at Spadina/Corbould (55+ years)
398 apartments (short-term partial tax revitalization exemption)
Additional 26 apartments over commercial pending (short-term partial tax revitalization exemption)
76 adaptable apartments for aging in place (32 completed; additional 46 under construction)
Non-market: 242 units / beds + 22 emergency shelter beds
33 units supportive housing for youth at risk and adults with mental illness
28 units supportive housing for adults with mental illness
30 beds transitional supportive housing for low income or marginalized individuals
23 units transitional units (Chilliwack Health & Housing Centre, 2012)
26 transitional housing beds (Ruth & Naomi's, 2013)
18 emergency shelter beds (Ruth & Naomi's, 2014)
4 emergency beds for youth at risk (Cyrus Centre, 2014)
Up to 40 extreme weather emergency shelter beds (2014)
2 units supportive housing (Chilliwack Housing for Homeless Foundation partnered with Chilliwack Supportive Housing Society)
Adaptable Housing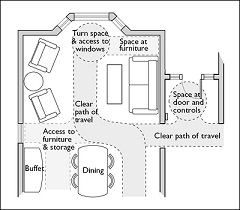 On June 21, 2011 Council received a report on Adaptable Housing for information and directed staff to develop bylaw changes to require 50% of all new apartment units be built to the Adaptable Housing Standards of B.C. Building Code, effective January 1, 2012. Adaptable apartment units are recognized as a benefit of implementing these standards into apartment developments city-wide for current and future residents to age in place.
76 adaptable apartment units have been built to date (January, 2015).
35 units of affordable housing for families (Ruth & Naomi's Mission, 2019)
80 units of affordable housing (Mamele'awt Qweesome Housing Society, 2019)
92 units of supportive housing (RainCity Housing, 2019)
Supportive Housing Assistance Policy (Community Development Initiatives Funding Policy)
The Policy establishes an objective process with predefined criteria to ensure equitable distribution of limited financial resources to offset the development costs of suitable, not for profit, supportive housing initiatives within the City of Chilliwack. The Chilliwack Health and Housing Centre and Ruth & Naomi's Mission have received funding to date.
Visit the Regulatory Bylaws page for more information.
Large Supportive Recovery Home Policy
Outlines procedures to regulate market and non-market Large Supportive Recovery Homes with 7 to a maximum of 10 persons in care (including on-site staff) within the City of Chilliwack. Call the City of Chilliwack Planning Department at 604.793.2906 for more details.
Small Unit Apartment Development Cost Charges (DCCs)
The City of Chilliwack Development Cost Charge Bylaw offers a reduced DCC rate for small apartments which are no larger than 57m² and may or may not include amenity storage and laundry spaces within the unit.
Downtown Revitalization Tax Exemption
The Official Community Plan for the City of Chilliwack identifies the revitalization of the downtown as a priority. In 2004, the Community Charter was introduced, offering a new revitalization tax exemption opportunity. As a result of this, the City of Chilliwack has established a downtown revitalization tax exemption program.