Chilliwack Transportation Plan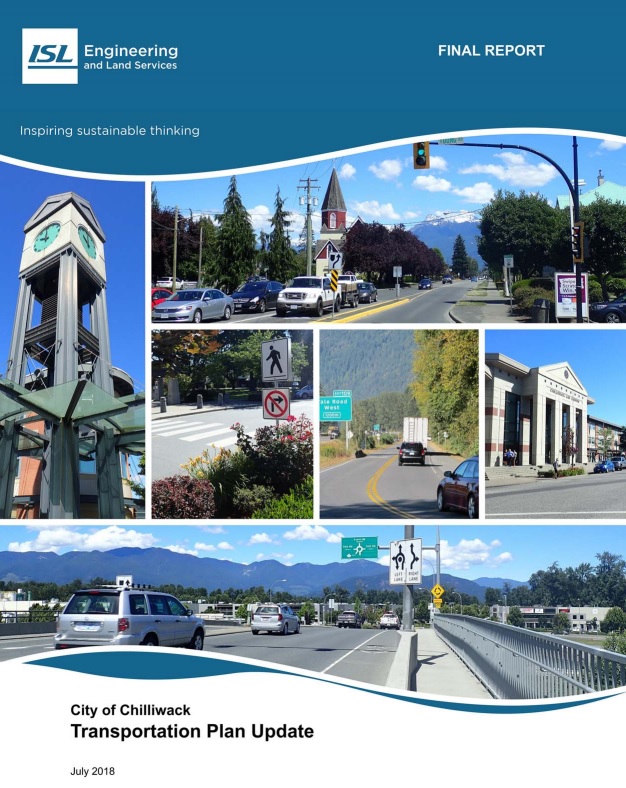 The Chilliwack Transportation Plan Update (2018) is a guiding document to balance road capacity demands with motorist, pedestrian, cyclist and transit needs. Traffic growth has been modelled to the year 2051, based on the City of Chilliwack Official Community Plan. Five and ten year priorities have been identified and prioritized in order to deliver a cost effective and efficient multi-modal transportation network.
The plan includes 17 chapters such as a safety plan, a transit plan, a downtown parking study and traffic volumes.
Read the Chilliwack Transportation Plan Update here.
The City and its partners have adopted additional plans that complement the Transportation Plan. These include:
For monthly updates on transportation projects please subscribe to our e-newsletter