Event Recycling
Make your event a GREEN one!
Green diversion station rental is open to all members of the public hosting small or large events. Members of the public wishing to have a green diversion station at their event should follow the steps below.
Have a green diversion station at your event in 5 simple steps:
1. Fill out an application form or visit City Hall to pick up a form. Note that you must submit a deposit for renting the bins.* See Rental Guide.
2. Submit the form by email to [email protected] or drop it off at City Hall.
3. A City staff member will contact you to arrange the details of your station rental. Pick up the bins from City Hall at the designated time.
4. Set up the diversion station(s) at your event and enjoy!
5. Drop off the station bins (and completed Container Condition Report) at City Hall within 2 days following your event to ensure deposit refund.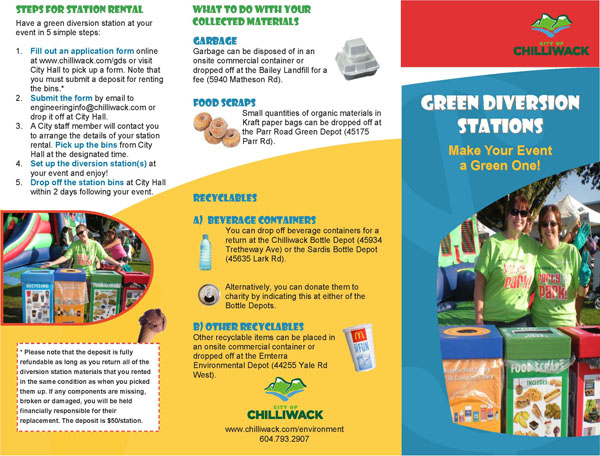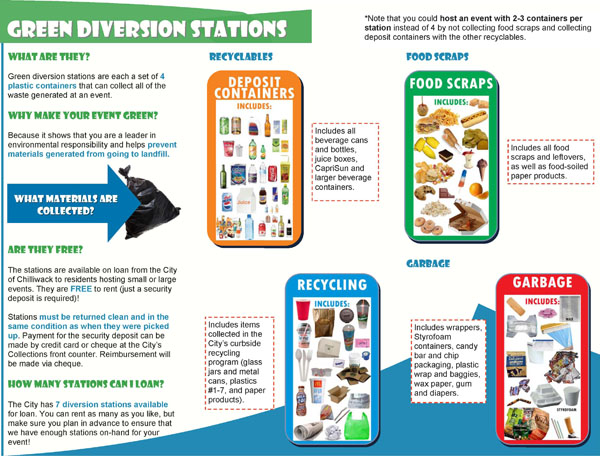 To download brochure, click here.