Sustainability Excellence Award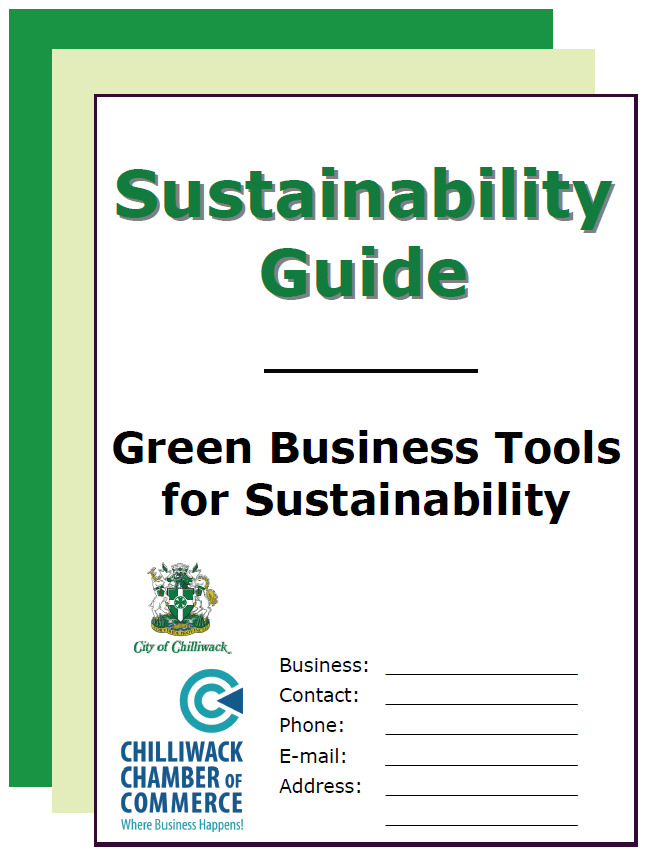 Congratulations to the 2019 winner, All Things Being Eco!
To promote waste reduction in the business sector, the City of Chilliwack launched a Business Waste Reduction Program in October 2006, as part of Waste Reduction Week.
(It's easy, it's free advertising, it may save you money, and it will help recognize you as a green business leader….)
City staff worked with the Chamber of Commerce to establish a Green Business Award, now called the Sustainability Excellence Award . This award is presented as one of the Chamber's Business Excellence Awards.
We are interested in recognizing local businesses that are leaders in environmental practices.
It's as simple as 1, 2, 3...
Let the Chamber of Commerce know you'd like to participate;
Complete the application form provided by the Chamber of Commerce to make your case for being the deserving applicant of the Sustainability Excellence Award. You may also want to use the Green Business Guide to help identify additional measures that you can take to green your business;
Participate in a site visit and interview by City staff as part of the evaluation process.
We encourage you to understand your sustainability options fully, so you can determine if there's a better way to operate. Show us how much you can improve over the year. The sooner you get started, the more progress you can make….
Good luck!
Please check out our Waste Disposal and Recycling Options List for information on what can be recycled and where to dispose of your business waste.
All Things Being Eco was the winner of the 2020 Sustainability Excellence Award.