Canada Energy Regulator (CER) Approval
April 2022 Update
The City has been informed that construction work on the Trans Mountain Expansion project has commenced in Chilliwack.
Find a detailed map of the work at Trans Mountain's Chilliwack Construction Map.
For inquiries, contact Trans Mountain directly at:
Email: [email protected]
Phone: 1.866.514.6700
Website: transmountain.com/chilliwack
---
September 2021 Update
Trans Mountain is proceeding with construction of the Trans Mountain Expansion Project, with construction activities planned until December 2022.
For information, contact Trans Mountain directly at: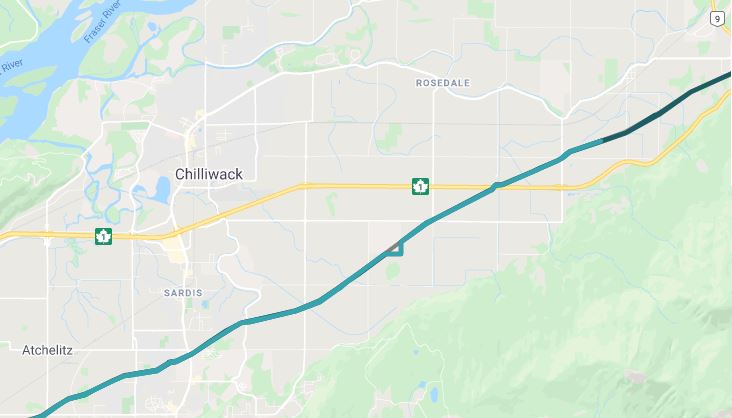 ---
June 2021 Update
On June 30, 2021, the Canada Energy Regulator (CER), issued approval for the detailed route of the Trans Mountain Pipeline through Chilliwack. Despite the submissions by the City of Chilliwack and others to the Commission, this approval was issued with no required changes to the route, construction timing or methods. (Download PDF)
The City of Chilliwack has been advocating for the protection of our drinking water, natural areas and residential properties for years, and most recently participated in the CER's detailed route hearings. During those hearings, the City requested a secondary spill containment system for the portion of the pipeline closest to water wells within the Sardis Vedder Aquifer. Unfortunately, the CER will not direct Trans Mountain to build a secondary containment system.
With this final approval, the City hopes Trans Mountain will remain accountable to every safety measure they committed to in the detailed route hearings. Any questions about the approval or safety measures should be directed to the CER and/or Trans Mountain Pipeline at [email protected] or 1.866.514.6700.
---
April 2018 Update
On April 5, 2018, the National Energy Board (NEB) released their report on the matter of the Trans Mountain Pipeline route realignment in Chilliwack. In the report, the NEB approved Kinder Morgan's route realignment in Chilliwack. The full report is available here for download.
Related Links:
Media Release: City of Chilliwack Disappointed with National Energy Board Ruling