Chilliwack Hospice Society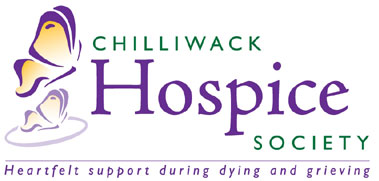 Chilliwack Hospice Society is a community based volunteer organization which accepts death as a part of life. We support individuals and families during the dying and grieving process.
Hospice is a philosophy of holistic care providing comfort care to meet the physical, social, emotional and spiritual needs of dying people and their families. Hospice care is all about treating terminally ill people as living human beings so they can live until their last moment with caring and respect.
For more information, visit chilliwackhospice.org.