Ruth & Naomi's Mission

RAN Mission employs 15 staff and is supported by 400 people in our volunteer network. We provide a family-friendly supper at 6:00pm and an open setting at 7:00pm each night for up to 150 people in our community. Our day-time services also provides a drop-in coffee time from 9:30am to 11:30am weekday mornings, laundry service, clothing distribution and supportive counselling services.
RAN Mission also has a 34 bed provincially licensed Assisted Living facility in which we operate the 30-day Step-INN Shelter and the longer term Step-Up Residential Recovery Centre for those dealing with life-controlling issues. Access to these facilities is referenced below: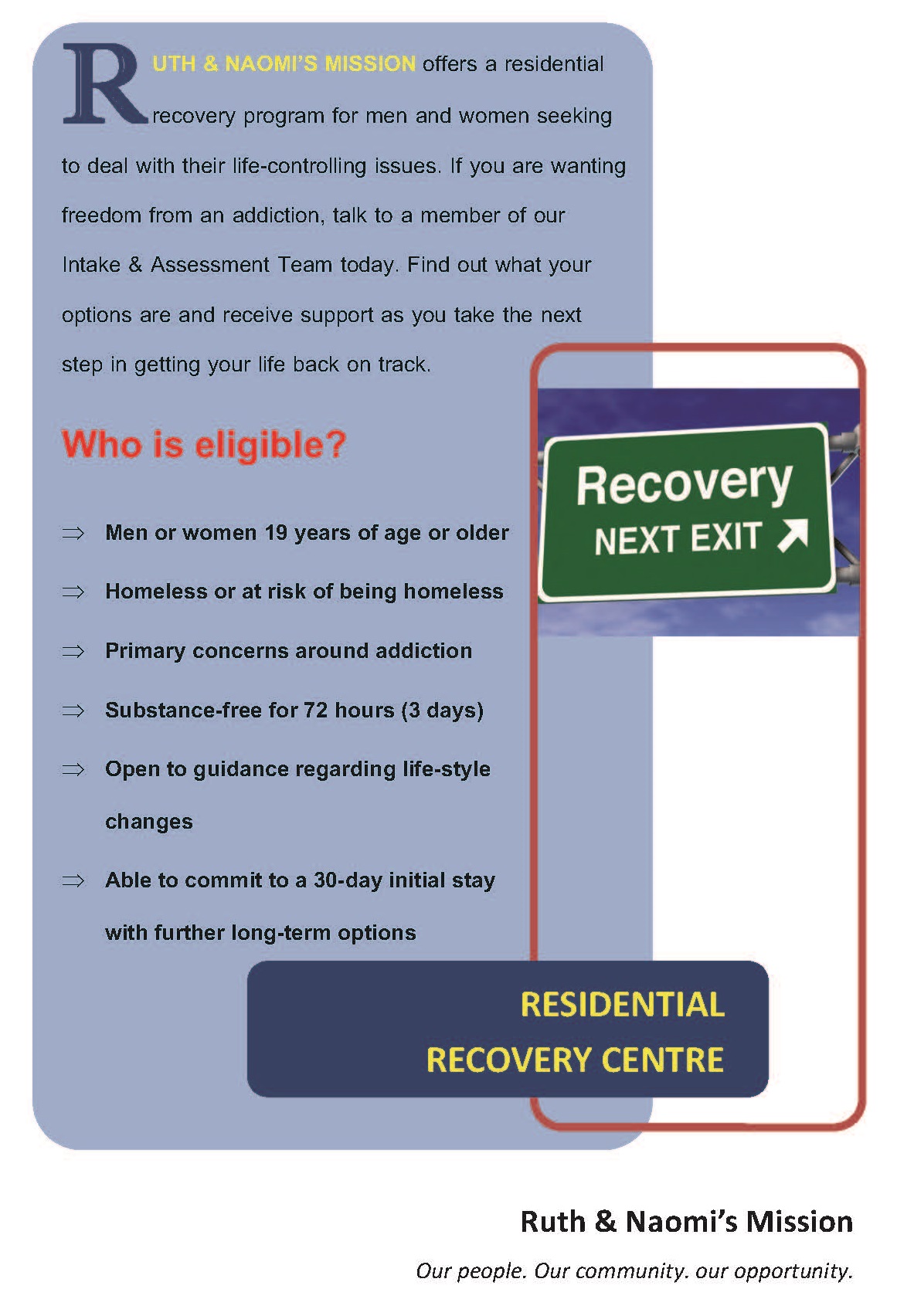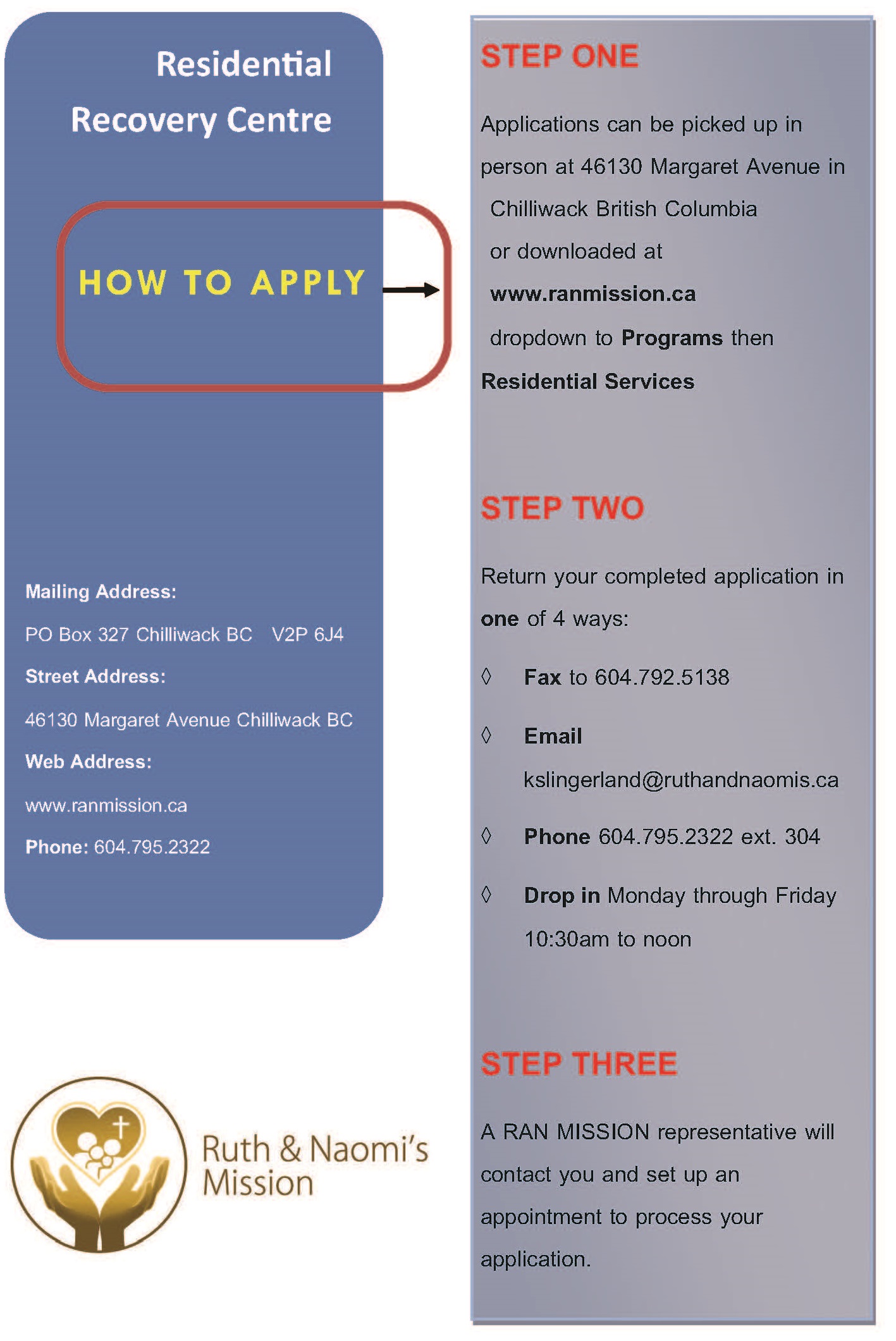 For more information visit https://www.ruthandnaomis.ca/.