Salvation Army Care & Share Centre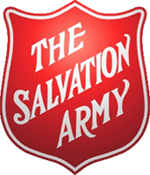 Who We Are
The Salvation Army began in 1865, under General William Booth in London, England. It opened its first Vancouver Divisional Headquarters in 1899. The Salvation Army moved into Chilliwack in 1924 and offers a number of services to the citizens of this community.
Contact Information
The Salvation Army Care and Share Centre
45746 Yale Road
Ph: 604-792-0001
Fax: 604-792-5367
The Salvation Army Chilliwack Community Church
46420 Brooks Avenue
Ph: 604-792-0311
[email protected]
http://www.salvationarmychilliwack.ca
---
THE SALVATION ARMY CARE & SHARE CENTRE
OFFERS A VARIETY OF SERVICES TO THE COMMUNITY
Foodbank
The Salvation Army Chilliwack Community Food Bank provides emergency food to many hungry families. Applicants provide Intake Workers with photo ID, proof of income, proof of residency, and birth certificates or medical cards for their children. The Food Bank is open Monday to Friday from 9:30 am to 12:00 pm and 1:00 pm to 3:00 pm. Clients are eligible to receive food every month (plus a Christmas Hamper, if needed). Free bread, donated by local grocers, is also available to clients Monday to Friday through a self-service counter.
Soup Kitchen
The Soup Kitchen provides a daily meal for adults only. Families with children are encouraged to use the Food bank. The Soup Kitchen offers one free meal a day, Monday to Friday, 12 Noon to 1:00 pm. Guests may enter at the back of the Care & Share Centre.
Family Services
Clothing Vouchers: a voucher may be issued for clothing in an emergency situation. This is redeemable in the Voucher Room at the Care & Share Centre.
Household Items: Small household items such as pots, dishes, cutlery or linen may be issued depending on availability.
Furniture: Assistance may be provided when available.
Third Party Administration
The Cheque Administration Program, housed within the Care and Share Centre, is an off-site program for the Ministry of Social Development serving clients who can no longer be served at the regular MSD office. Only specific clients referred by the Ministry are eligible.
Emergency Shelter
Emergency shelter is provided for ages 19 years and older. Accommodation is available for up to 11 guests. This program is funded in part by BC Housing. The Shelter is open for service 24 hours per day.
Homeless Outreach Workers
The Homeless Outreach Worker provides services to chronically homeless persons. These services include advocacy, intervention, and referrals to Mental Health, Public Health, Ministry of Social Development (Welfare), Addictions treatment, Employment assistance, Housing referrals, and other services as needed. This program is funded in part by BC Housing.
Thrift Store
The Thrift Store offers quality used clothing, household items, and furniture at low prices. 100% of the profits from Thrift Store sales are used to provide for the other community programs at The Salvation Army. 45742A Yale Road - 604-792-3367 Store Hours: Monday to Saturday: 9:00 am—5:00 pm
Fireside Additions Services
Fireside Addiction Services offers hope and support to individuals and families with a comprehensive, culturally sensitive program of recovery. Its purpose is to provide a faith-based program dedicated to assisting individuals, families and the community toward a positive, addiction-free lifestyle. If you, or someone you know, might benefit from this program please call (604) 702-9879 to arrange an interview.
Emergency Disaster Services
The Salvation Army in Chilliwack is a member of the city's Emergency Disaster Response Program. We provide hot meals to First Responders in the event of a disaster at the call of the Chilliwack Fire Chief. Some of the other services offered include victim support, and disaster clean-up supplies distribution.