Neighbourhoods in Action
The following events and projects are just some of the activities supported through the Neighbourhood Grant Program. Whether working together on a neighbourhood enhancement project or event, these residents have all contributed to improving the quality of life in their neighbourhoods.
Read their stories and get inspired to grab your neighbours and get started on your neighbourhood enhancing idea.
2018 Events and Projects
Bernard Elementary Carnival
| | |
| --- | --- |
| | More than 300 guests enjoyed a fun family atmosphere with lots of laughter at the Bernard Elementary Carnival. The event featured bracelet making, carnival games, a cake walk and lots of prizes! |
Ruth and Naomi's Community Garden Opening
On the opening day for the neighbourhood's Community Garden, neighbours got together to help each other start planting and then relaxed over a meal. The event featured a free BBQ, balloon animals, face painting and a plant sale to help local neighbours start their garden plots. All those who attended had lots of fun and enjoyed good food and good weather!
Beaufort & Currie BBQ & Street Party
This was the neighbourhood's second time hosting a block party through the Celebration and Activity Grant program, and this year's party had a Cinco de Mayo theme complete with a piñata, fish tacos, cupcakes and other delicious potluck foods! The kids in the neighbourhood got together to ride their bikes up and down the block, played games and thoroughly enjoyed the piñata.
2017 Events and Projects
Canada 150 Skating Day Party
More than 300 guests headed to this event at Twin Rinks! As part of the nationwide Canada 150 Skating Day, those who attended enjoyed snacks, BBQ, a Canada 150 birthday cake and free skate rentals.
Christmas Lights Display Kick Off Party
The Celebration and Activity Grant program helped fund the kick-off party for the first night of this home's Christmas light display. In the hour-long Christmas Lights Display Kick-Off Party, 30 guests stopped by to be dazzled by the Christmas lights display, complete with improved light installations and musical programming, and to enjoy some hot chocolate and treats. Although this party is over, the light show will continue for the rest of December.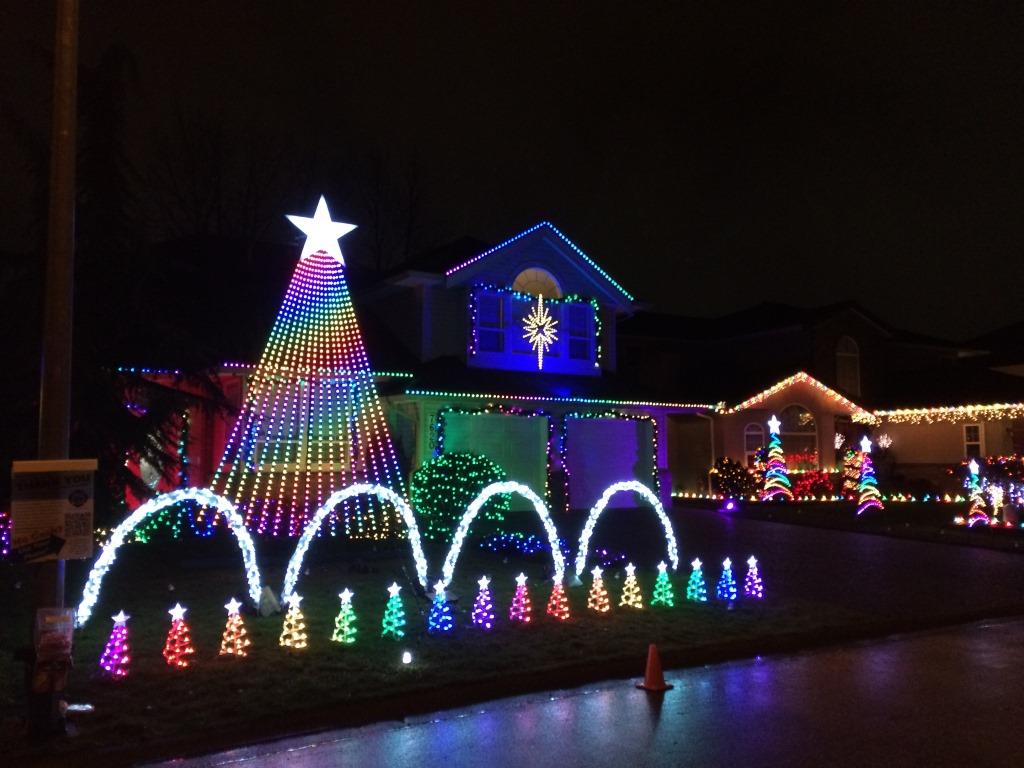 Hudson Road Block Party
40 neighbours got together for the afternoon at this first-time event in Promontory. Face painting and bouncy castles meant hours of entertainment for the kids, while the adults got to meet new neighbours and build relationships over BBQ!
Block Watch Block Party
This was the neighbourhood's first ever block party, hosted in partnership with their neighbourhood Block Watch. Guests received a visit from the Safety Bear, along with a safety presentation, and then participated in a BBQ and potluck for some additional neighbourhood bonding.
Ice Cream Social
Who doesn't love ice cream? At this second annual Ice Cream Social in Sardis, 80 people attended to meet new neighbours over balloon animals, face painting, games and a piñata!
Eckert Street Neighbourhood Block Party
A bouncy castle and a delicious BBQ potluck dinner were just a few of the highlights of this fourth annual event in Yarrow. This event is hosted in partnership with the local Block Watch and featured lots of fun games and activities for kids and adults alike!
Pop-Up in the Park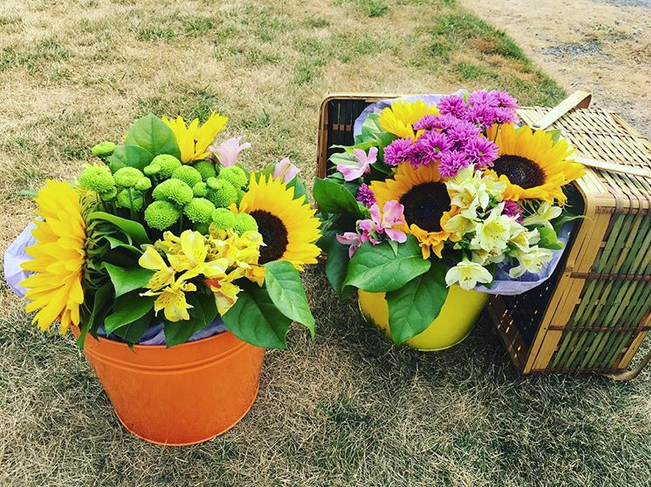 In August 2017, Five Corners Greenspace became the home of the 2017 Pop-Up in the Park events. Every Wednesday to Saturday from August 9-26, the park was transformed into a fun-filled family event from 10 am to 4 pm. The market popped up with a great selection of food vendors and community groups sharing information, interactive displays, engaging demonstrations, music and delicious foods. In the 12 days the market was open, hundreds of guests attended.
Fairfield Island Community Dance Under the Stars
This fun, family-friendly evening helped Fairfield Island neighbours of all ages build friendships and connections with each other while enjoying live music and dancing. Approximately 120 guests enjoyed live music by local band Orion, ambient lighting, face painting and dancing at this first-time evening event in Fairfield Island.
Quotes from a few of the guests:

"What an amazing night!!!!"

"Rad jams all night long"

"Thanks FFI, can't wait till next year!"

"Was so great! I hope they do it again. The band was amazing!!"