Pre-Schoolers: What Should I Teach Them About Fire?
WHAT ARE THE FACTS?
Children are vulnerable to burns and fire deaths.
Preschool children are capable of learning life saving fire safety behaviours. Teach your child how to stay safe around fire and what to do if there is a fire in your home.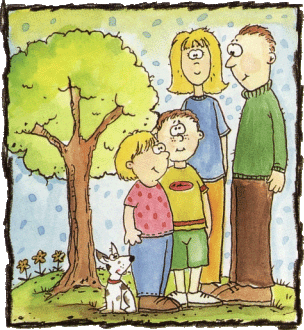 Arrange a family meeting place.
WHAT SHOULD I TEACH MY CHILD ABOUT SURVIVING A FIRE?
Develop a Home Fire Escape Plan
As a family, develop a home fire escape plan, which includes two ways out of every room.
If your child must escape from the second floor or higher, plan a safe way to the ground. Install escape ladders for quick and safe evacuation.
Make sure everyone in your family knows your family meeting place outside of your home.
Teach children that a smoke alarm warns them of fire or smoke. When they hear the alarm they must not hide, they should start their home escape plan.
Once safely outside, call 9-1-1 or your local emergency number from a neighbour's house.
Remind children never to go back inside the house until a parent or fire fighter says its "SAFE".
Conduct a Home Fire Drill
Crawl on your hands and kees
to stay below smoke.

Practice your plan by having a home fire drill at least twice a year. This will ensure that your family knows the quickest ways out. Begin the drill by sounding the smoke alarm then following your escape route to your outside meeting place.
Children must know two ways out of every room. If smoke blocks their first way out, they should use their second exit. Children must practice using both exits.
If they are caught in a smoke filled room they should get down on their hands and knees and crawl to the nearest exit. The cleanest air will be near the floor.
IS THERE ANYTHING ELSE I NEED TO KNOW?
Cool a Burn
Teach your children what to do if they get burned.
Cool the burn by placing it under cool water for 10-15 minutes. Immediately running cool water over a burn will reduce its severity.
Never use ice, ointments or butter on a burn.
Don't break blisters as this could cause infection.
If the burn injury is serious, seek emergency help immediately. Call 9-1-1 or your local emergency number.
Teach Your Children To Tell a Grown-up When They Find Matches and Lighters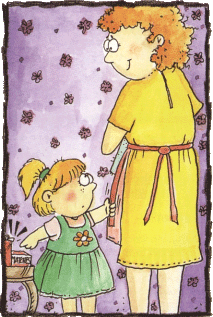 Teach children match and
lighter safety.
Misuse of matches and lighters are one of the leading causes of fires and deaths among young children.
Matches and lighters are tools for adult use. They are not for children to play with.
Keep matches, lighters and other smoking materials high on a shelf or locked in a cupboard where children can't get to them.
Teach children to tell a grown-up when they find matches and lighters.
Continuous supervision of young children is the best prevention. Most children are fascinated with fire and try to imitate adult behaviour.
STOP DROP AND ROLL
If their clothes catch on fire teach children to STOP, DROP and ROLL.
STOP
-where you are, do not run.
DROP
-immediately to the ground and cover your face with your hands.
ROLL
-over and over to smother the flames.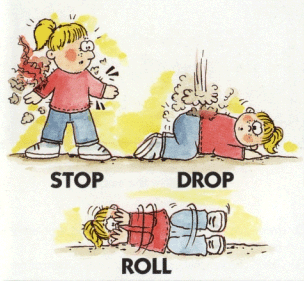 Sponsored By:
Insurance
Brokers
Association
Greater Vancouver Fire Chiefs Association Public Education Committee