Air Quality, Energy and Greenhouse Gas Action Plans
Energy consumption, air quality and greenhouse gas (GHG) emissions are inter-related issues with significant potential to affect our quality of life and the environment.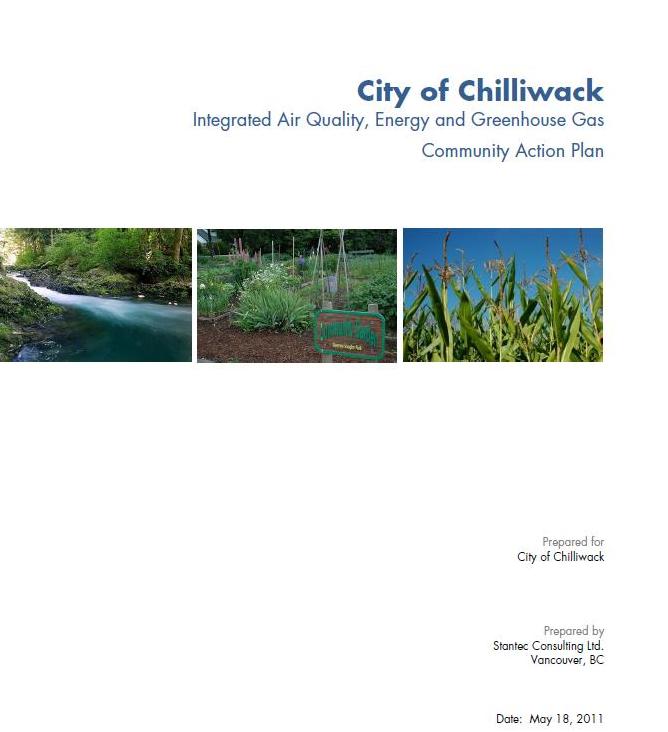 The City of Chilliwack worked with Stantec to develop Air Quality, Energy and Greenhouse Gas Action Plans for the community and the City's corporate operations in 2011/12.
A wide variety of GHG reduction activities have been completed since the plans were developed.
The City is hiring a consultant to carry out a comprehensive review and prepare new Air Quality and Climate Change Action Plans in 2020. This process will include extensive public and stakeholder consultation. Details will be added to this website as the project gets underway and the engagement and consultation process is finalized.
Community Action Plan
The Community Action Plan includes activities to reduce energy consumption, pollution and greenhouse gases associated with transportation, buildings, solid waste and agriculture.
Action is required at all levels, from individuals and businesses to local, provincial and senior government.
Check out the following useful tips and more to help you make energy conservation a part of your home and/or business.
Provincial legislation requires all communities to have GHG reduction targets and actions in their Official Community Plans. Based on the activities in the Action Plan and provincial/federal initiatives, the City has developed the following target:
Chilliwack will aim to reduce greenhouse gas emissions per capita to 20% below 2007 levels by 2020. Achieving this target will require a joint effort by the federal and provincial governments, City of Chilliwack, and community members. The City of Chilliwack will initiate programs that fall within our legislative jurisdiction by implementing the activities and policies in the City's Air Quality, Energy and Greenhouse Gas Action Plan.
Corporate Action Plan
The Corporate Action Plan outlines activities that the City of Chilliwack can undertake to reduce air emissions and conserve energy. The actions involve the City's buildings, fleets, utilities and lighting.