Back
Major Parks
Home to a few of Chilliwack's recreational buildings, this 20 hectare site includes the Chilliwack Landing Leisure Centre, Chilliwack Coliseum, Chilliwack Cultural Centre, Landing Sports Complex, the curling rink, the grand stand with Exhibition field and Evergreen Hall. Also found on this site are several excellent outdoor facilities include a playground, spray park, basketball court, horseshoe pitches and a large skate park.
The Playground
This playground area offers unique play opportunities for all children of all ages. The intention of the playground is to assist children in physical and social development as they grow. The site features a central raised, shaded picnic area for caregivers to monitor several children from one vantage point. Benches are provided throughout the site to make the experience more enjoyable for children and adults alike.
The Spray Park
The Landing Spray Park is popular with toddlers and children on a hot summer day. The spray park has 16 above ground features and 24 ground sprays. One of the highlights is the "Big Top Soaker" which fills up a big, translucent bucket with 170 litres of water, builds anticipation and then releases it!
To complement a visitor's experience, this spray park is located near washrooms, playgrounds and picnic facilities.
To help conserve water, this spray park is on a manually activated switch and generally operates from 10:00 am to 7:00 pm from the end of May until Labour Day weekend.
The Skate Park (All Wheel Park)
The Landing Skate Park is one of three skate parks in the City of Chilliwack and offers a safe place off the street for youth of all skill levels to ride, scooter and skate. The community enjoyed 15 years in the existing facility, and the park was upgraded in 2017.
Updates to the Landing Skate Park saw the repair or replacement of concrete ramps and the removal of hazards, as well as the addition of several new exciting features. These new features include a pump hump and rainbow ledge, a volcano feature, a set of steps and several quarter pipes.
The Chilliwack Pump Track
The Chilliwack Pump Track is a bike park outside the Chilliwack Curling and Community Centre where people can ride up and down over hills and dips.
As of 2021, the pump track is the longest of its kind in North America. It's 300 metres long and contains slopes for biking, skateboarding and more.
Pump tracks are a fairly new phenomenon (as of the early 2000s), or at least they are a relatively new craze. They are kind of like regular bike parks, but instead of having hard-packed dirt terrain they are made of concrete or pavement. The Chilliwack Pump Track's surface is asphalt, and at the sides all around is artificial turf.
Pump tracks are designed with dips and banked turns so that riders can pump themselves around the circuit instead of peddling. As you ride your bike, skateboard or scooter around the pump track you go up and down over the dips. As you go you sort of "pump" your body up and down. This helps propel you forward. It's good exercise and a lot of fun.
At the Chilliwack Pump Track there are a couple of different coloured routes. One is more challenging than the other. Admission is free. Helmets are mandatory.
Amenities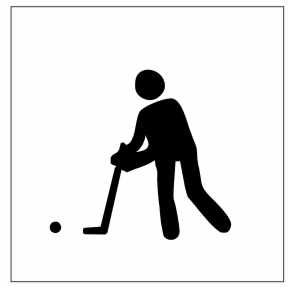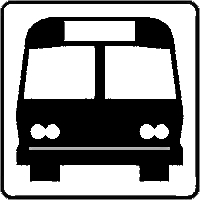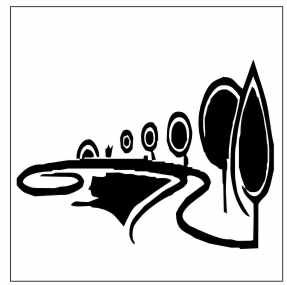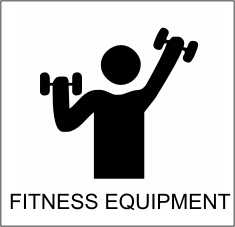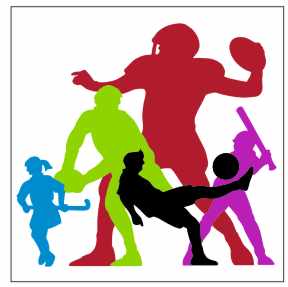 Ball Hockey: sports court on north end
Ice Hockey: in Chilliwack Coliseum
Ice Skating: in Chilliwack Coliseum
Outdoor Table Tennis: near Chilliwack Landing Leisure Centre
Sports Field: Exhibition Field
Stairs: outside Chilliwack Coliseum
Washrooms: in the surrounding buildings.
Map - 9145 CORBOULD ST
Directions

Field Status

User groups are asked to use good judgment when determining whether to access a field or not. If the field status says open but the weather has changed and caused unfavorable conditions please do not access. Charges will be placed accordingly if any damage is caused.

Field
Type
Status
Notes
Updated
 
Exhibition Game Field
CLOSED
Closed Due To Weather

14-Jan-22
 
Exhibition Practice Field
CLOSED
Closed Due To Weather

14-Jan-22
Back
The City of Chilliwack has partnered with a number of local organizations and non-profit groups to develop an Adopt-a-Park and Adopt-a-Trail program. Groups volunteer their time to cleanup parks and trails in Chilliwack, to keep the community looking its best!
Created as a supporting document to Chilliwack's Official Community Plan (OCP) the Greenspace Plan and supplementary Trail Network Plan sets out the City's goals and visions for developing new parks and trails over the coming decades.
The City of Chilliwack has over 100 parks and natural areas which together make up over 400 hectares of green space.
Information about the areas in Vedder Park where responsible alcohol consumption will be permitted June 1, 2021 until October 31, 2021.
A listing of cycling / hiking trails in Chilliwack and vicinity.
With the changing weather these days, it's easy to check the status of Sports Fields online.