Responsible Drinking in City Parks
Responsible alcohol consumption in designated areas of Vedder Park between 12 pm – 9 pm will be permitted from May 1 - October 31, 2022.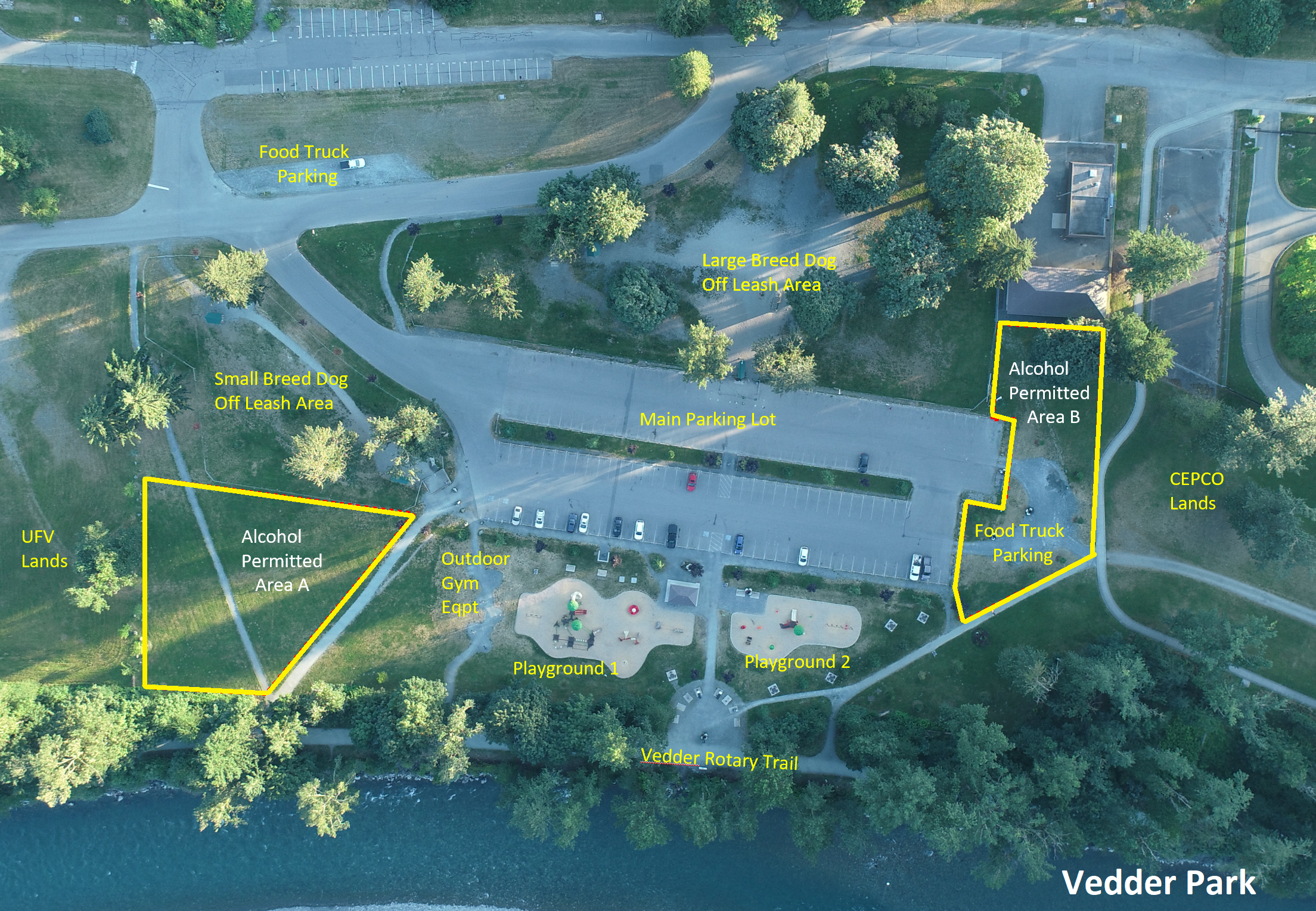 Community Feedback from 2020 Pilot Project
We conducted a pilot project to allow responsible drinking in designated areas in 2020. Three surveys were released to the public. The surveys were available at a pop-up booth in Vedder Park and were advertised on social media, the City's e-newsletter, and on the radio. In total for all three surveys, the City received 733 responses.
The results of these surveys were presented to Council for information on January 19, 2021. Read the full Community Engagement Summary Report here.