Seniors' Housing Study

Housing Needs of Aging Adults
As the number of older adults (55+) in Chilliwack is expected to grow by around 66% by 2041, the provision of a diverse and adequate supply of safe, affordable and appropriate seniors' housing has come to the forefront. In order to ensure that seniors' housing needs are met as the community grows, the City has launched a Seniors' Housing Study.
By engaging in a Seniors' Housing Study the City hopes to open the door for all interested and affected people and organizations to come together and work towards a joint solution. Only by gathering as much input as possible from the people working on the ground or experiencing the challenges first hand, be it seniors in the community, housing developers, service providers, healthcare professional or the younger generation providing support for aging family members, can we gain the perspective necessary to create effective tools to address seniors needs in Chilliwack.
As a part of the study, we'll evaluate what's working well and what is needed. Once the study is complete, we can use the information we gathered through this process to advocate for assistance from higher levels of government and to encourage private citizens and organizations to pursue projects geared towards seniors' needs.
A copy of the completed study is available here.
Key findings....
The seniors' population is the fastest growing age group within Chilliwack.
The seniors' population (65+) is expected to rise from 17,633 in 2016 to 32,142 in 2041

Owners income is generally higher than renters
Renters are more likely to be living alone, so the income gap between renters and owners is likely higher
355, or 2.55% of adults 65+ fall below the low income cut-off


60% of owners 65+ live in
single family homes

63% of renters 65+ live in
low-rise apartments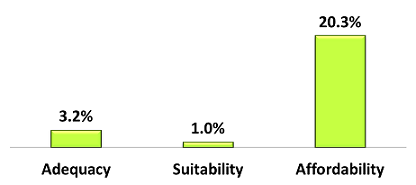 Affordability is the most significant issue facing seniors, followed by housing adequacy (state of repair)
Community Engagement Process
Online and paper survey
Community Café held on February 2, 2019.

We received a great response from the community regarding what challenges local seniors are facing, what Chilliwack is doing right in terms of seniors' housing and suggestions to improve seniors' housing in the City.

One-on-one interviews and small group discussions held through March and into early April 2019.
For further information, please contact the Planning and Strategic Initiatives Department at 604.793.2906 or planning@chilliwack.com.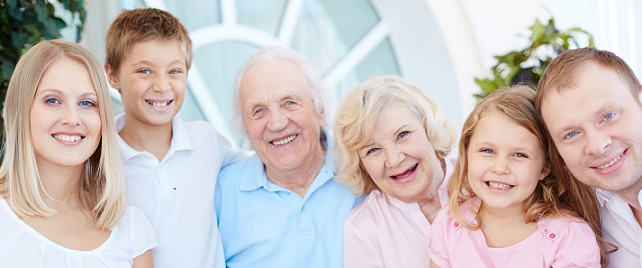 On June 21, 2011 Council received a report on Adaptable Housing for information and directed staff to develop bylaw changes to require 50% of all new apartment units be built to the Adaptable Housing Standards of the B.C. Building Code, effective January 1, 2012. A report outlining the applicable bylaw changes is expected to go to Council in September.