Elk View Road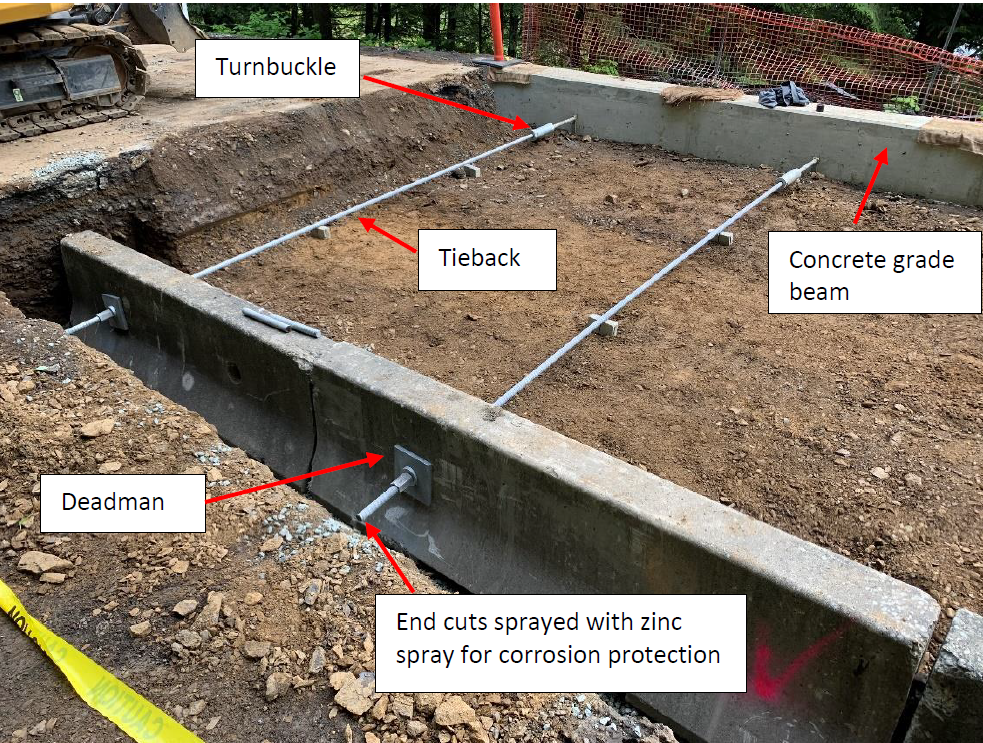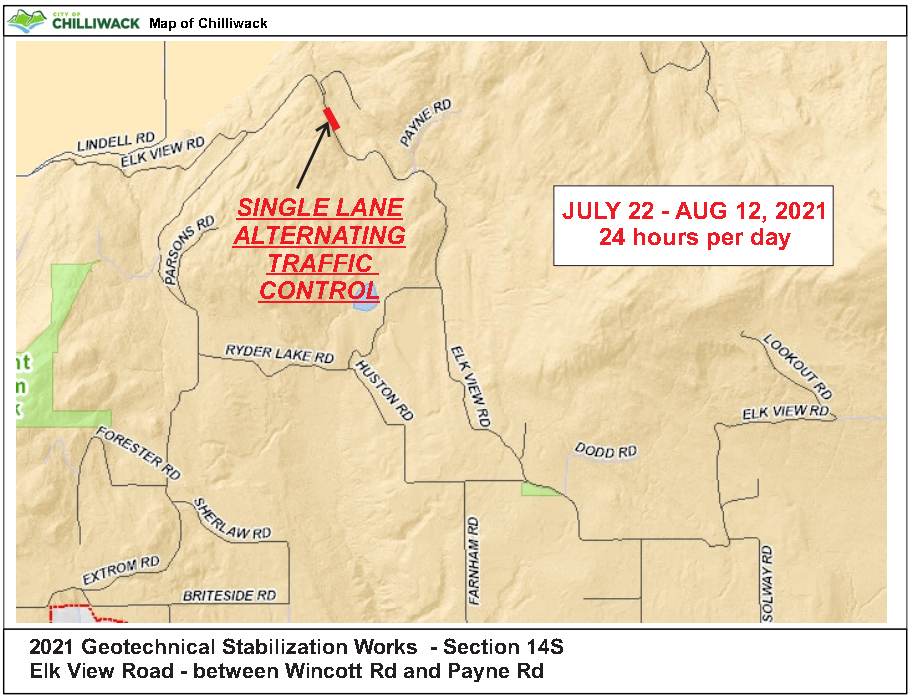 Project Update:
Elk View Road Section 14 of the geotechnical stabilization work is commencing on July 22, 2021 with the installation of micro piles, grade beam, dead-man with tiebacks, base materials and pavement.
This work is anticipated to have 3-weeks of single lane alternating traffic control followed by a 1-week full road closure (July 22 to August 12, 2021).
Background
Areas of Ryder Lake including Elk View Road, Ryder Lake Road, and Thorton Road have been subject to roadway settlement. For a number of years, the City has engaged geotechnical engineers to prioritize, design and review hillside stabilization measures in order to repair and reduce the risk of further damage to these roadways. This work is coordinated with the asphalt rehabilitation program and can consist of sierrascape walls, micropiles, grade beams, deadmen, rock scaling, shotcrete, riprap and drainage improvements followed by re-paving.
Project Details
Elk View Road (between Wincott Road to Payne Road)
Road reinforcement followed by paving
For monthly updates on transportation construction projects, subscribe to our e-newsletter.