Updates from Chilliwack City Council
For more updates on City news, sign up for our monthly e-newsletter.
July 15, 2021 – Summer Fire Safety
This summer is forecasted to be dry, and hot. We have already had record-breaking heat waves, and a wildfire has devastated communities in Lytton, Nlaka'pamux Nation and Thompson-Nicola Regional District. Our thoughts are with everyone affected by the wildfires and we will continue to work with Emergency Management BC to provide support as needed. Chilliwack residents have stepped up to support evacuees as they are able and we are grateful to have such a generous community.
Now, we all need to do our part to reduce fire risk this summer. Whether you are staying close to home this summer, or travelling around the province, please remember the following, and have a safe summer:
Dispose of your smoking materials responsibly.
Fireworks are not permitted in Chilliwack.
There is campfire ban throughout BC. Please do not have a campfire.
Report wildfires at 1-800-663-5555 or *5555 on your cell.
One of the ways we can each help reduce the risk of fires is to make sure our properties are FireSmart. Learn about some of the steps you can take to make your home FireSmart at firesmartbc.ca. Together, let's do our part to have a safe summer.
- Mayor Popove and Councillors Kloot, Knott, Lum, Mercer, Shields, and Westeringh
---
May 20, 2021 - Preparing for Spring Freshet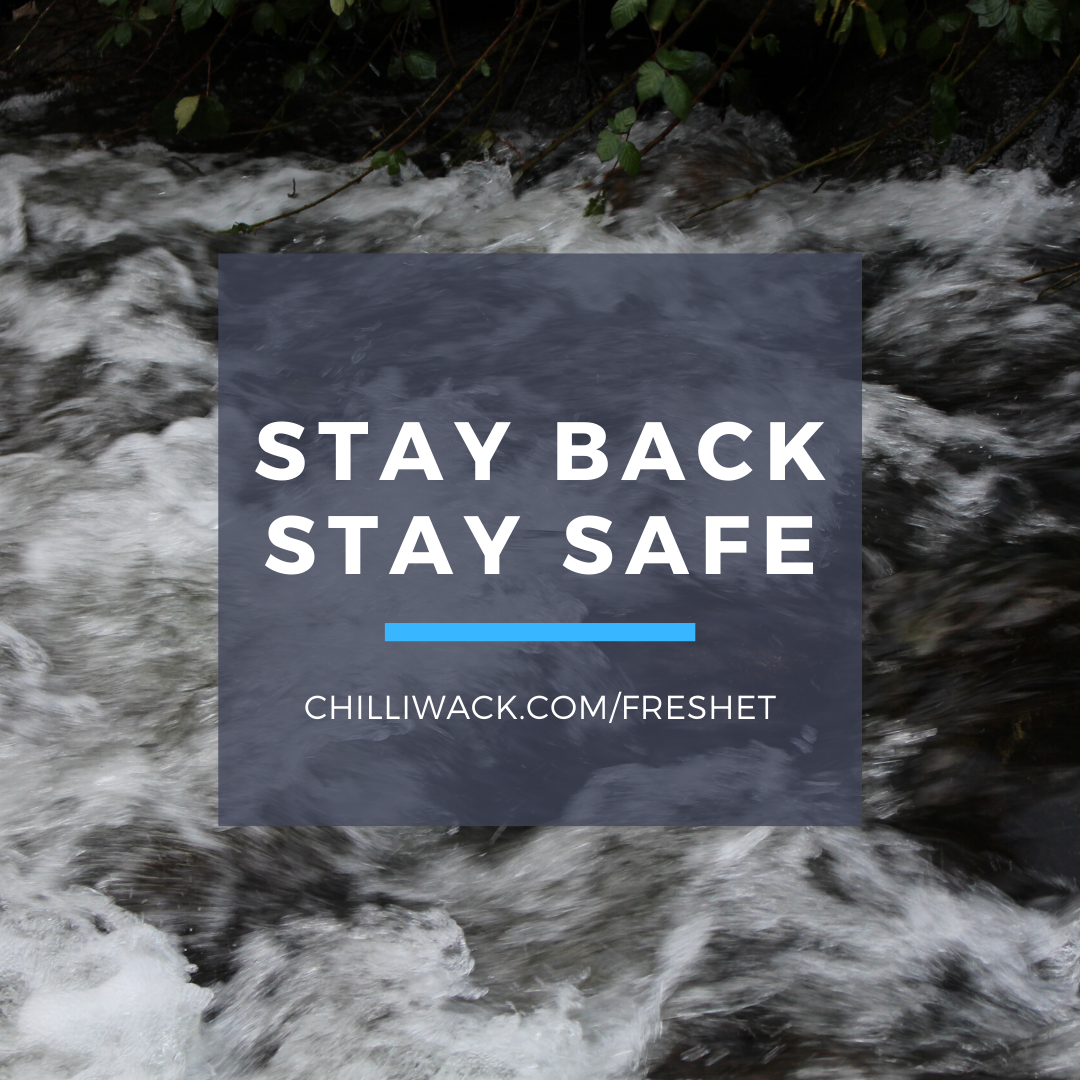 "Freshet is the term we use to describe when melting snow and heavy rain make our waterways rise and move faster. Every year, spring freshet brings the possibility of flooding many communities, including Chilliwack. There are things that the City does annually to make sure we are ready, and there are things you can do to keep your family and property safe, too.
"To prepare for freshet, we invest in dyke infrastructure to keep our community safe. City staff inspect all our dykes and pump stations, and confirm that we have the equipment and materials necessary to carry out the items in our Flood Response Plan, if needed. From there, staff monitor provincial river forecasts, and we issue advisories or alerts as necessary, based on that data.
"To prepare your family and home for an emergency, there are a few things everyone should do. Know the risks associated with your area, make an emergency plan and emergency kit, and have grab and go bags ready for every member of the house – including your pets. When you are out for a walk along one of our many waterways, please remember to stay back from the edge – the water levels are high and fast during freshet.
"If you are in an area that is prone to flooding, there are a few additional things you can do to prepare:
Test your sump pumps each spring,
Move items off the basement floor, and
Store valuables and important items or documents in water-tight containers, or in higher places, like on a tall shelf or upper floor of the house.
"For more information on the City's flood preparations or how you can prepare, visit chilliwack.com/floodprotection."
- Mayor Popove and Councillors Kloot, Knott, Lum, Mercer, Shields, and Westeringh
---
April 15, 2021 – National Volunteer Week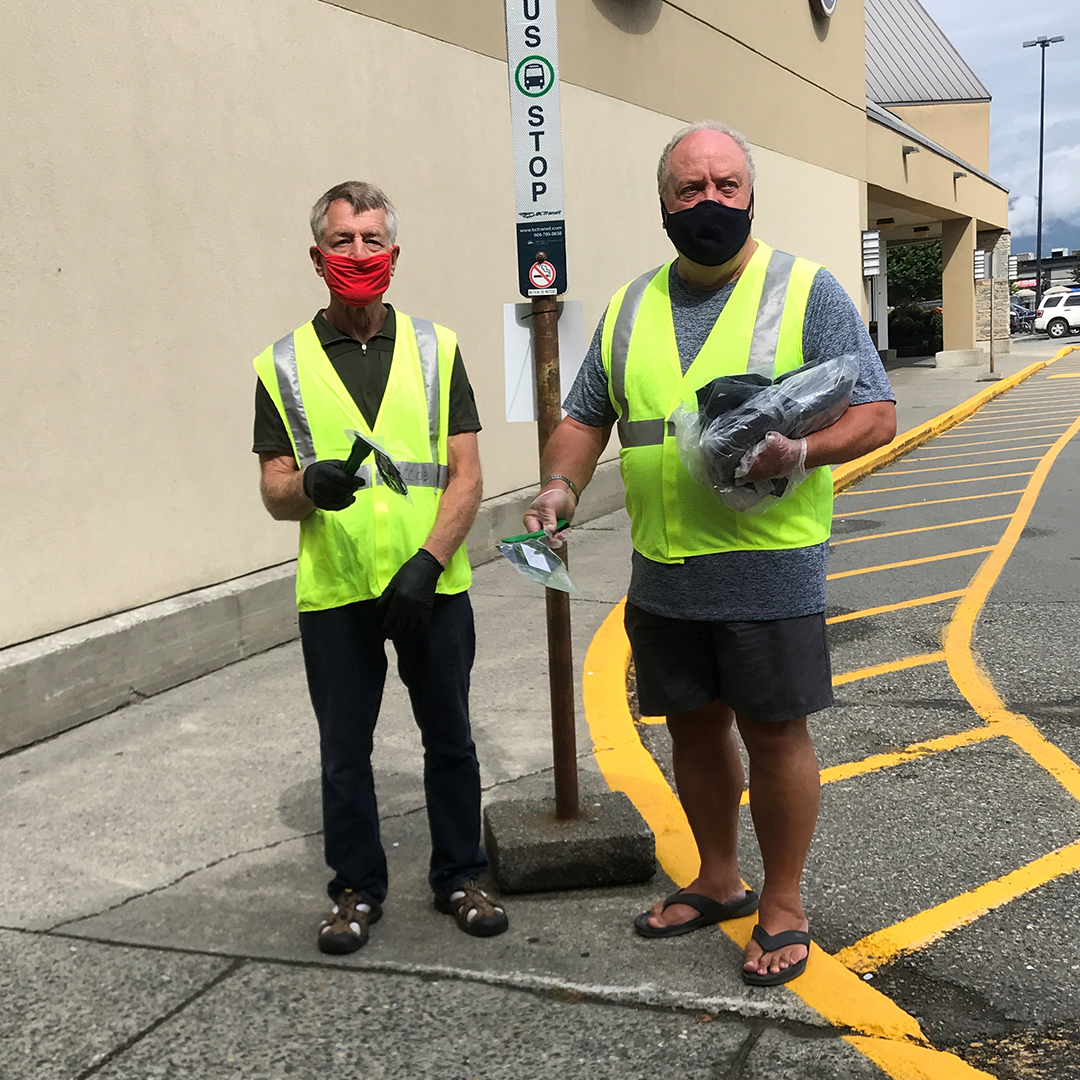 "National Volunteer Week is next week, and the theme for this year is the very fitting, "The Value of One, The Power of Many". At the City of Chilliwack, we are fortunate to work with hundreds of volunteers on everything from affordable housing and public safety, to tree planting and river cleanups.
"Our city is filled with beautiful, natural spaces, and it takes the efforts of a huge number of volunteers to help us keep it that way. One recent example of this is the new fishing line recycling containers installed along the Vedder River. The idea for this program was brought to us by volunteers from Chilliwack/Vedder River Cleanup Society and the Freshwater Fisheries Society of BC. Staff built and installed the containers, but the concept and the success of the program depend on volunteers.
"In addition to keeping our rivers clean, we have more than 90 groups volunteering in our Adopt a Road program, along more than 170 kilometres of road. These dedicated groups commit to quarterly cleanups of their adopted road, but so many of them go above and beyond even that.
"We also have volunteers sit on each of our advisory committees. Each of these committees has a different mandate and focus, but every committee provides valuable information to Council to help guide our decision-making process. The time these individuals take from their busy schedules helps us make choices on City programs and initiatives that will better serve more members of our community.
"Volunteers drive so many of the important services in our community, and we want to extend our appreciation to every volunteer in the city. Your individual contributions are invaluable and together, you have the power to make Chilliwack a better place."
- Mayor Popove and Councillors Kloot, Knott, Lum, Mercer, Shields, and Westeringh
---
March 18, 2021 – Regulating the Sale of Pepper Spray and Bear Spray
"Community safety is a goal of Council, and supporting the RCMP is one of the ways we work towards this goal. Our Public Safety Advisory Committee (PSAC) is made up of representatives from various groups and agencies who share that focus, and together they provide recommendations to Council on current and emerging public safety issues.
"Recently, PSAC and the RCMP brought to our attention that the use of bear spray for criminal purposes is becoming more frequent. While there are legitimate uses for bear spray in outdoor recreation, the table below outlines the year over year increase in criminal incidents involving bear spray, demonstrating a need for bylaw changes in our community.

"In order to deter the criminal use of bear spray while still offering outdoor recreation enthusiasts that protection from wildlife, we adopted the new "Sale of Pepper Spray and Bear Spray Regulation Bylaw" on March 16.
"This bylaw will restrict the sale of bear spray to outdoor and sporting goods type stores and will require purchasers to produce identification, and complete and sign a "notice to purchaser", explaining the proper use of bear spray and limitations surrounding bear-spray products. By restricting the sale of bear spray to outdoor and sporting goods type stores and requiring a transaction record be maintained, we intend to impede purchasers with ill intentions.
"This bylaw is a great example of how our committees can work together to bring information forward for Council's attention and action. We'd like to thank the members of PSAC for their commitment to enhancing public safety."
- Mayor Popove and Councillors Kloot, Knott, Lum, Mercer, Shields and Westeringh
---
February 18, 2021 – LED Streetlight Conversion Program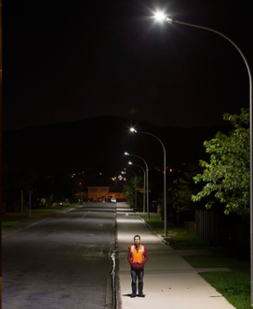 "As a Council, we know how important well-lit streets are to our community and we are excited to be in the process of converting approximately 2,800 existing, City-owned streetlights with LED fixtures this year.
"Converting the existing high-pressure sodium (HPS) lights to LED will save approximately 50% on Hydro, reduce light pollution, and the new lights will be adaptable for 'smart city' features in the future. LED streetlights have a 20-year lifespan, four times longer than the existing HPS lights. Not only will converting our streetlights to LED make our streetlights more energy efficient, it will reduce our maintenance costs, too.
"In addition to saving on Hydro costs, we were also recently given the opportunity to join other BC governments on a bulk LED light purchase arranged by the Province. At our January 19, 2021 Council meeting, we approved a $1 million budget for the purchase of all the streetlight fixtures needed to complete the LED streetlight conversion program. This means the City was able to participate in the Province's bulk LED purchase to get the best price possible and save the time and staff resources it would normally take to run our own procurement process.
"At this time, design works for areas north of Highway 1 are complete. We look forward to seeing the whole city in a bright, new light soon!"
- Mayor Popove and Councillors Kloot, Knott, Lum, Mercer, Shields, and Westeringh
---
December 17, 2020 - Year in Review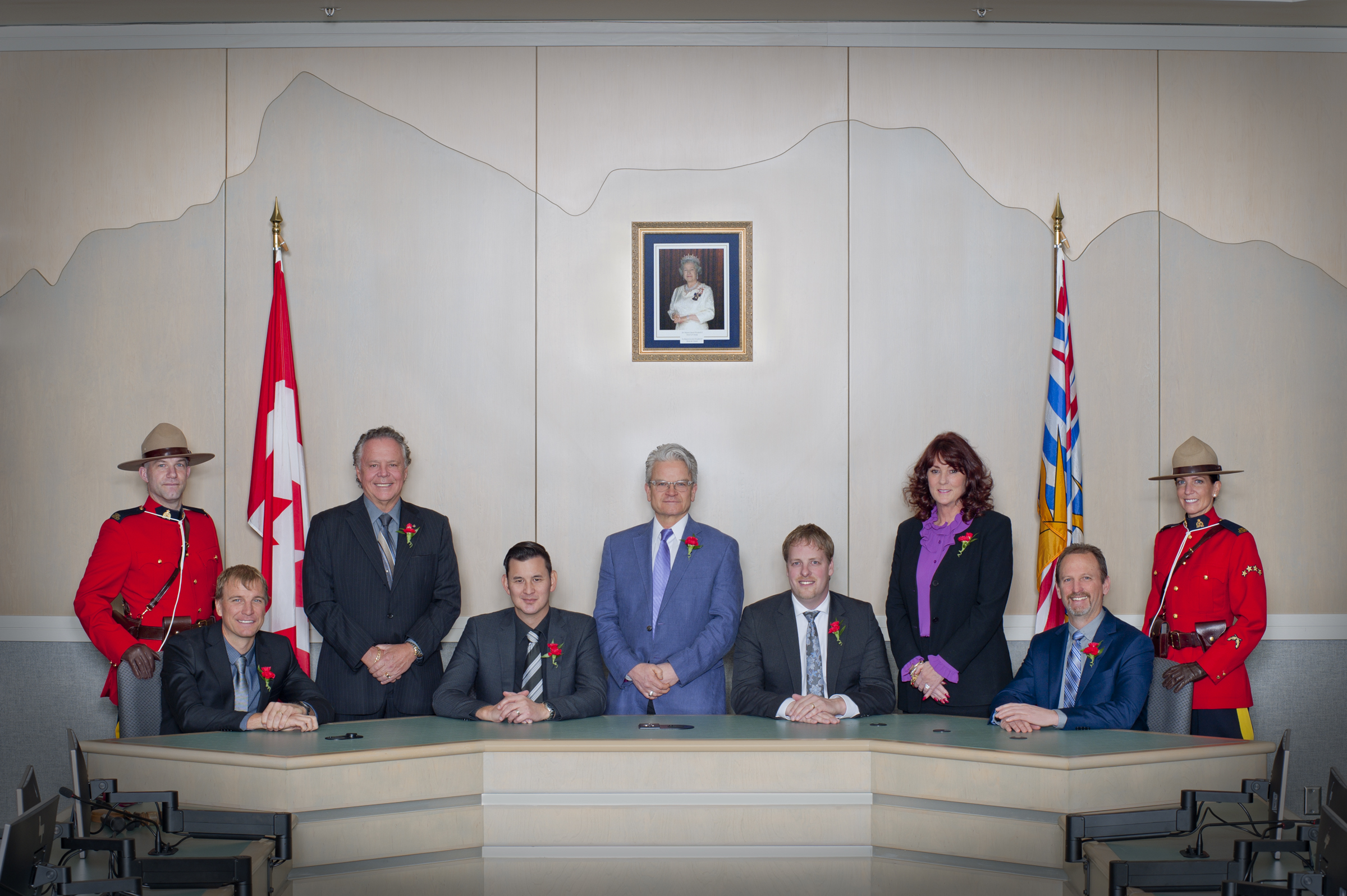 "This year, our community has displayed unbelievable creativity and resilience in the face of a difficult situation. In March, as the COVID-19 pandemic began to heavily impact BC, we temporarily closed leisure centres, rinks, playgrounds, sports courts, and more. However, with new guidance from the provincial health officer, we all found new ways to connect and conduct business.
"Many of us learned to use new technology to stay in touch. As our public hearing process moved online and we launched a new reporting app for residents, Chilliwack was adjusting, too. To support this shift, we developed the Together Apart Grant, a small grants program to support and promote ideas that bring people together at heart, while physically apart, and we joined other community partners to form the Chilliwack Economic Recovery Network (CERN).
"The economic impacts of this year are already tangible, and we wanted to help ease the burden on Chilliwack. The CERN team developed a Shop Local campaign to support local businesses, and at the City, we offered utility bill relief to residents with lost income and pushed late property tax payment penalties for everyone.
"While some buildings were closed and activities on hold, other City projects continued. Two projects we are extremely proud to see completed in our community are the Coast Salish artwork in the Vedder Roundabout, and the addition of a Halq'eméylem welcome on our highway signs. As we continue to build relationships and understanding with the Indigenous communities around us, we acknowledge that we have much more to learn, and we established another way of doing so this year, through a library of Indigenous authors for City staff.
"As the importance of outdoor recreation grew this year, we completed a number of park improvements throughout the City. We installed new playgrounds at more than five parks, including the accessible playground at Promontory West Park, and upgraded sports courts at Mountview Park and Kinsmen Park on Portage. At the Landing, we added a play street around the playground, and started construction on a new pump track facility. This facility will have about 500 linear metres of paved, looping circuit for bikes, scooters, skateboards and more, and will make a great addition to our community.
"2020 was also a big year for transportation upgrades in the city. For cyclists and pedestrians, we extended the Valley Rail Trail, added bicycle lane upgrades to the Airport-Broadway and Britton-Spruce corridors, and approved 23 locations for rectangular rapid flashing beacon crosswalks. For drivers, the roundabout at Prest and Chilliwack Central was completed, work to widen Promontory and Vedder Roads continued, and the Five Corners intersection project was finished as some of the new businesses downtown opened their doors.
"This year, we heard from you through surveys, emails, phone calls, virtual meetings, and we had more than 130 people volunteer to sit on our Committees of Council. We appreciate your time and your feedback as we work together to move Chilliwack forward. There is so much more on the horizon for our community in 2021. We look forward to working with you all in the new year.
"Happy New Year, Chilliwack!
- Mayor Popove and Councillors Kloot, Knott, Lum, Mercer, Shields and Westeringh
November 20, 2020 - COVID-19 Update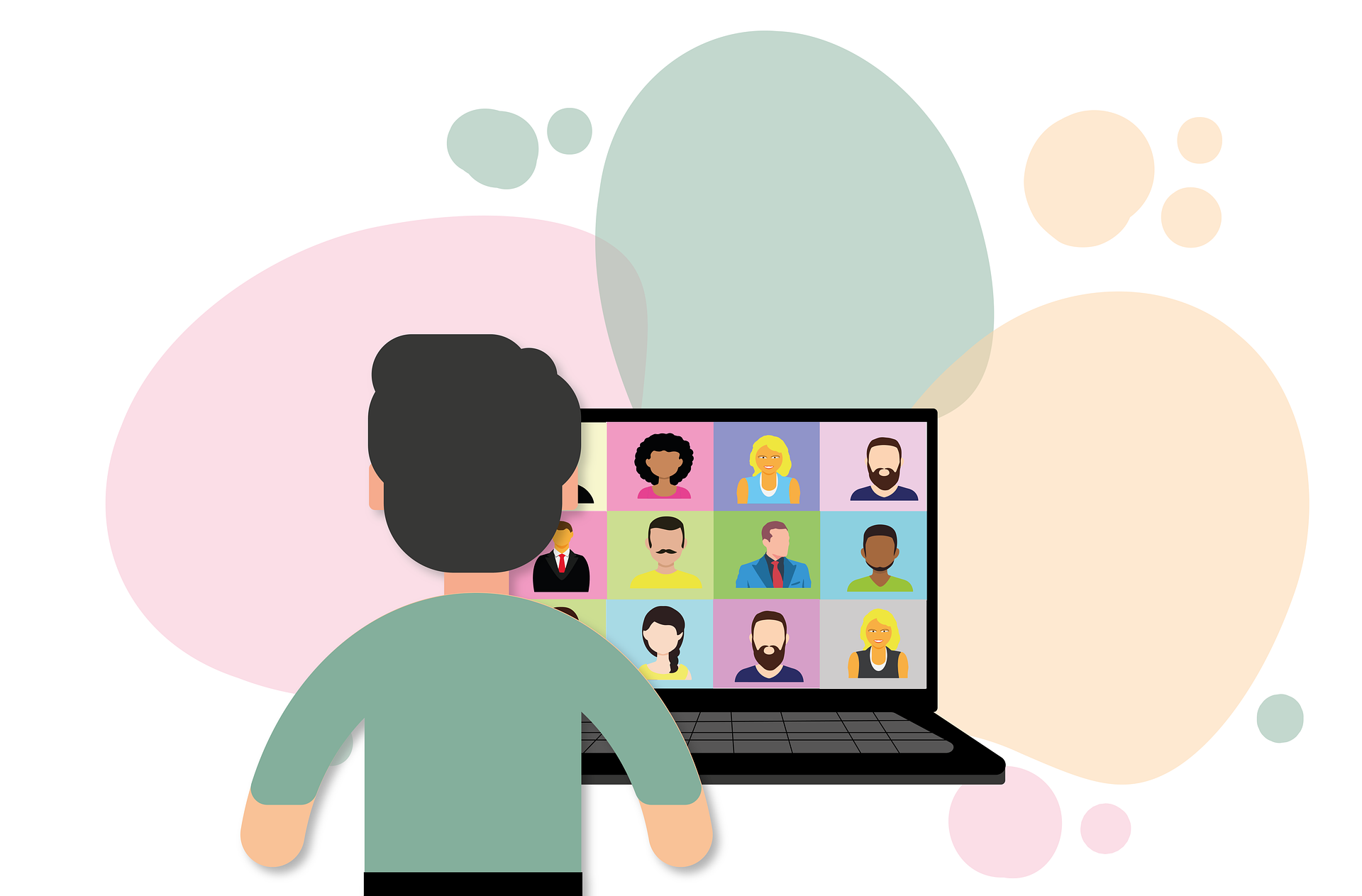 "Our parents, grandparents, friends and family are at risk right now. In order to protect our communities, the provincial health officer has extended the order limiting social interactions to the entire province, until at least midnight on December 7.
"This order prohibits gatherings of any size outside of your immediate household. This means that we all need to spend time with only the people we live with. Do not invite others into your home, to restaurants, or to outdoor gatherings. Instead, connect through the phone, email, or video chat.
"Further, masks are now mandatory in all indoor, public and retail spaces under the provincial Emergency Program Act. While we know some find masks uncomfortable, masks protect the people around you. Unless you have a pre-existing medical condition, you must wear a mask in any indoor, public or retail space.
"In addition, wearing a mask in indoor public spaces, we need to continue to utilize all the layers of protection available to us. Wash your hands with soap and water, stay six feet apart from others in public spaces, get tested when you have symptoms, even mild ones, and isolate from others.
"We all need to do our part to bend BC's curve back down. This also means we all need to stay local right now. It is the expectation that we all limit our non-essential travel. Chilliwack is fortunate to have many excellent parks, trails and local businesses to explore. Consider spending some time with your household at a park or local business near you.
"These are all small actions, but when used together, they make a large impact. If we are all consistent with our behaviour and follow these health guidelines, we can reduce the spread of COVID-19."
- Mayor Ken Popove and Councillors Kloot, Knott, Lum, Mercer, Shields and Westeringh
October 15, 2020 – New Rectangular Rapid Flashing Beacon Crosswalks
Since their initial installation in our community, we have received numerous requests from all corners of the community for more rectangular rapid flashing beacon (RRFB) crosswalks. Last week, we approved funding and a contractor to install RRFBs at 20 new locations throughout Chilliwack.
Our 2016 Pedestrian Plan recommended RRFB signals at various sites in Chilliwack, and the City has been installing three to four RRFBs per year since. Because of the positive response from the community and high volume of requests for additional RRFBS, we have increased the 2020 capital budget to provide funding for 20 locations. These 20 sites have been reviewed and prioritized to include location recommendations from the 2016 Pedestrian Plan, as well as public requests as warranted. A list of locations is below.
| | | |
| --- | --- | --- |
| Item | Road | Location |
| 1 | Watson Road | Watson Elementary |
| 2 | Tyson Road | Cumberland Avenue |
| 3 | Yale Road | Carleton Street |
| 4 | Wellington Avenue | Hamilton Street |
| 5 | Stevenson Road | Higginson Road (W) |
| 6 | Wolfe Road | Townsend Park |
| 7 | Knight Road | Luckakuck Creek |
| 8 | First Avenue | Charles Street |
| 9 | Chilliwack Central Road | Charles Street |
| 10 | South Sumas Road | Dover Street |
| 11 | Brooks Avenue | Elm Drive |
| 12 | Yale Road | Veterans Memorial Park |
| 13 | Main Street | Veterans Memorial Park |
| 14 | Manuel Road | Sheffield Way |
| 15 | Yarrow Central Road | Community Street |
| 16 | Meadowbrook Road | East of Midtown Way |
| 17 | Young Road | Hope River Bridge |
| 18 | Teskey Way | Jinkerson Road |
| 19 | Thomas Road | Clover Drive |
| 20 | Bernard Avenue | Edward Street |
Where RRFBs are installed, minor curb, gutter and sidewalk improvements will be made as required. Yale and Carleton will also receive additional delineators to help guide motorists and improve road safety at this crosswalk leading to Little Mountain Elementary.
Improving pedestrian safety is important to Council. To learn more about current transportation projects in Chilliwack, visit chilliwack.com/transportationprojects. To request a location be considered for a RRFB signal, please contact [email protected].
-Mayor Popove and Councillors Kloot, Knott, Lum, Mercer, Shields and Westeringh
September 16, 2020 – 2020 Park Projects
| | |
| --- | --- |
| | |
| Fern Park | Watson Park |

Few faces in bigger spaces has been the mantra for 2020. As outdoor recreational opportunities have become even more important, the City has invested heavily in improvements to our community parks, trails and blueways.
This year, we worked hard to install new playground equipment at a number of different parks, including Fern, Hazel, Hill, Jinkerson, Laurelwood, Maple, McCutcheon, Sunset View, and Watson Parks.
In early 2000, the City put in place an annual program to reinstall up to date equipment in all parks that had equipment removed at that time due to new CSA safety standards. The plan was to balance timeliness and cost to the community. With the installation of several of the playgrounds listed above, this replacement program is officially complete, and parks will be evaluated for new equipment based on play structure age, condition, and neighbourhood needs.
In addition to these playgrounds, downtown Chilliwack received a new park at the corner of Reece and Mellard, outdoor fitness equipment was added to Jinkerson Park, Kensington Park received an outdoor sport court for hockey and pickleball, Yarrow Pioneer Park saw safety and parking improvements near the skate park, and construction on the new pump track facility at the Landing is scheduled to begin in October.
Partnerships have also played a large role in our parks projects this year. Thanks to a community partnership with the City, Promontory Heights Elementary School PAC, School District #33 and the Rotary Club of Chilliwack Fraser, the playground at Promontory West Park has been expanded and now features an inclusive play area for children of all ages and abilities. Working with the Fraser Valley Regional District, eight locations along the Experience the Fraser trail section in Chilliwack received maps, information kiosks, and benches.
Alongside our park upgrades, we have completed a number of new blueway access points along the Camp-Hope Slough. Blueway access points are locations where local waterways are easily accessible, which helps provide additional recreational opportunities in the community.
While summer may be ending, there is still lots of time to get outside and enjoy our green spaces. We hope you'll take some time this fall to explore a new park near you.
-Mayor Popove and Councillors Kloot, Knott, Lum, Mercer, Shields and Westeringh
August 20, 2020 – Pilot Project for Responsible Liquor Consumption in City Parks

As we move through a unique summer, we have all seen the importance of finding ways to enjoy social connections safely. We know from Dr. Bonnie Henry that outside is safer than inside, and we want to help foster these opportunities for safe social connections.
At our August 4, 2020 meeting, we initiated a pilot project for responsible drinking in designated spaces at two City parks: Vedder Park and Crossing Park. This pilot project will run until October 31, and will allow adults to responsibly enjoy an alcoholic beverage in these areas from noon to 9 pm each day.
We know there are concerns about sharing these parks between different users. The boundaries of each area will be marked by fencing and signage will clearly display the hours of operation, boundaries and rules of use. No glass bottles or containers will be allowed. Signage to remind residents of the importance of physical distancing will also be installed, and staff will monitor use of these designated areas as part of their regular patrols.
Feedback from the community is a vital part of any pilot project. As we initiated this project, we launched a preliminary survey to hear your initial thoughts and concerns. That survey is available online until August 23 at chilliwack.com/engage. Later this year, we will be seeking further feedback from you about your experiences in these parks during the pilot.
We hope that anyone using these spaces enjoys them responsibly and we look forward to hearing from our community about this project.
-Mayor Popove and Councillors Kloot, Knott, Lum, Mercer, Shields and Westeringh
July 16, 2020 – Chilliwack Pump Track Facility
Canada currently has 13 paved pump tracks, and the City of Chilliwack is about to add to that list. At our July 7, 2020 Council meeting, we awarded the contract for a pump track facility at the Landing to Velosolutions Bike Parks Canada, and planning is already underway. In 2019, we received additional one-time gas tax revenues and selected this exciting project to fund.
A pump track is a paved, looping circuit designed for bikes, scooters, skateboards, and more. The rollers along the track allow riders to build and carry momentum, rather than pedaling. With around 500 linear metres of track and a tunnel crossover, this facility will put Chilliwack on the map as it allows us to host both national and international level events. Once completed, our proposed pump track will be the largest in North America.
The customized design of this facility will lend itself to riders of all ages and experience levels. The design will feature a main starting platform and seven additional starting points. This will allow riders to make seven different travel patterns and help us attract major competitions to our city.
We also made the decision to incorporate artificial turf into this design in order to create an all-weather, year-round outdoor reactional facility, increasing durability and reducing maintenance costs and water consumption.
Site surveying and design work will be carried out through July and August, with construction in September and an anticipated opening in early November. Staff on this project team will be supported by design and construction personnel from Velosolutions Italy and Switzerland.
We look forward to watching this project unfold and seeing how it benefits Chilliwack!
- Mayor Popove, Councillors Kloot, Knott, Lum, Mercer, Shields, and Westeringh