Lickman Interchange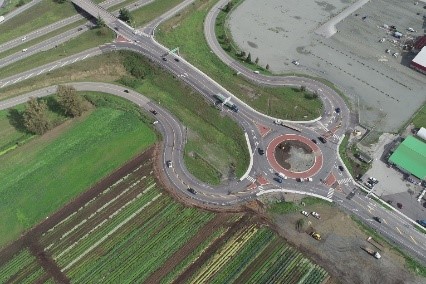 Construction Timeline:
Project Details:
This work includes improvements to the north and south portions of the Lickman Interchange. Key improvements on the north side include additional turning lanes at the Yale Road /Industrial Way intersection, and additional southbound climbing lane to the westbound on-ramp.
Key improvements on the south side include an additional northbound lane, and additional southbound lane, removal of eastbound off-ramp / on-ramp signal to allow right-turn only at off-ramp, and construction of a two-lane roundabout at the Yale Road / Luckakuck Way intersection.
Improvements also include extension of the northbound left turn lane on the suspended portion over Highway 1 as well as bike lanes in both directions on Lickman Road.
This project was completed in Fall 2019.