Urban Beekeeping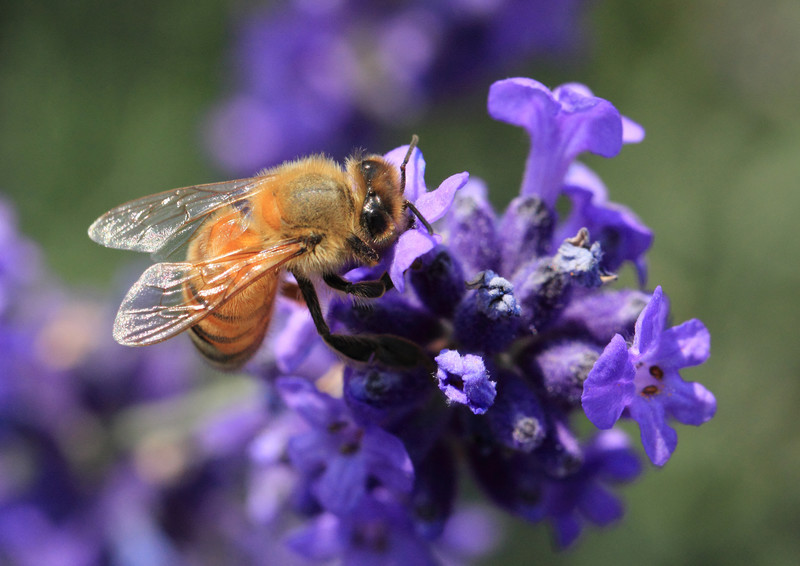 To promote beekeeping and support the local agricultural industry, the City of Chilliwack has recently adopted text amendments to the Zoning Bylaw and an Urban Beekeeping Bylaw to allow for residents of Chilliwack to keep bees in urban areas. The Urban Beekeeping Bylaw includes regulations regarding the location and number of beehives permitted on a property and will serve to ensure healthy beekeeping practices are followed in order to manage the spread of disease through colonies and prevent aggressive behaviours.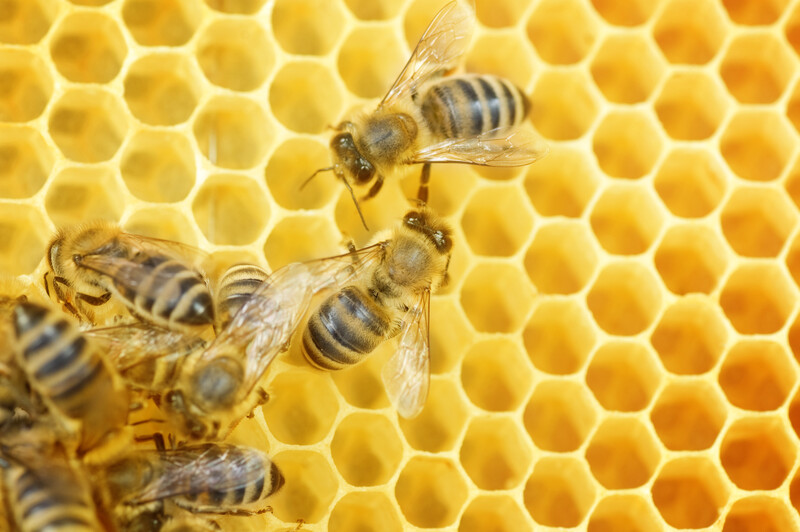 Why is Beekeeping important?
Bees play a key role in the production of most fruit and forage crops through pollination.
Honey bee pollination in BC is responsible for over $250 million per year in agricultural production and approximately 1.5 billion per year in Canada.
Urban Beekeeping Bylaw Regulations
Bees are allowed in the following locations:
Any residential property that allows for a single family home or duplex , if the lot is 300m2 or greater
Institutional property in the P1 (Civic Assembly) or P6 (University Village) Zones in association with an educational program
Community gardens
General Requirements: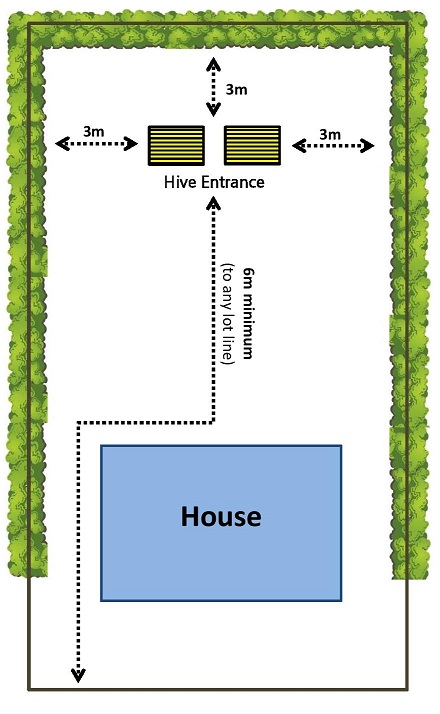 Beekeepers must be registered with the Ministry of Agriculture
Beekeepers must complete a recognized Beekeeping course and seek membership in a local Bee club
Siting of beehives:
The entrance to the beehive must be 6m away from any property line.
The side and rear of the hives must be 3m away from any property line.
A hedge or fence with a minimum height of 1.8m is required to separate the hive from the neighbouring properties.
| | |
| --- | --- |
| | The flight path behaviours of bees can be directed away from neighbouring properties by placing obstacles (such as a fence or hedge) in a colony's flight path. |
Number of beehives:

| | |
| --- | --- |
| Minimum Lot Size | Number of Hives |
| 300m2 to 500m2 | 2 beehives and 2 nucleus colonies |
| 500m2 to 2000m2 | 4 beehives and 4 nucleus colonies |
| 2000m2 or larger | 6 beehives and 6 nucleus colonies |
| Agricultural land | unlimited |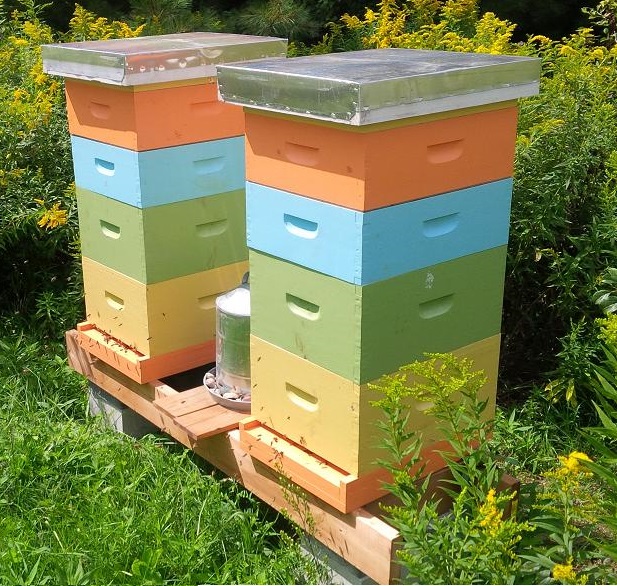 Source: GreenUp Association
Provincial Regulations:
Beekeeping is regulated by the Provincial government under the Bee Regulation.
The Province requires all beekeepers and hive locations to be registered with the Ministry of Agriculture.
A copy of the Bee Regulation and a description of the registration process are available on the Ministry of Agriculture website (www.agf.gov.bc.ca/apiculture).
Reporting a complaint:
A complaint can be made with the City's Development and Regulatory Enforcement Department via phone at 604.793.2908 or in person at City Hall.
Resources: