Residential Parking Study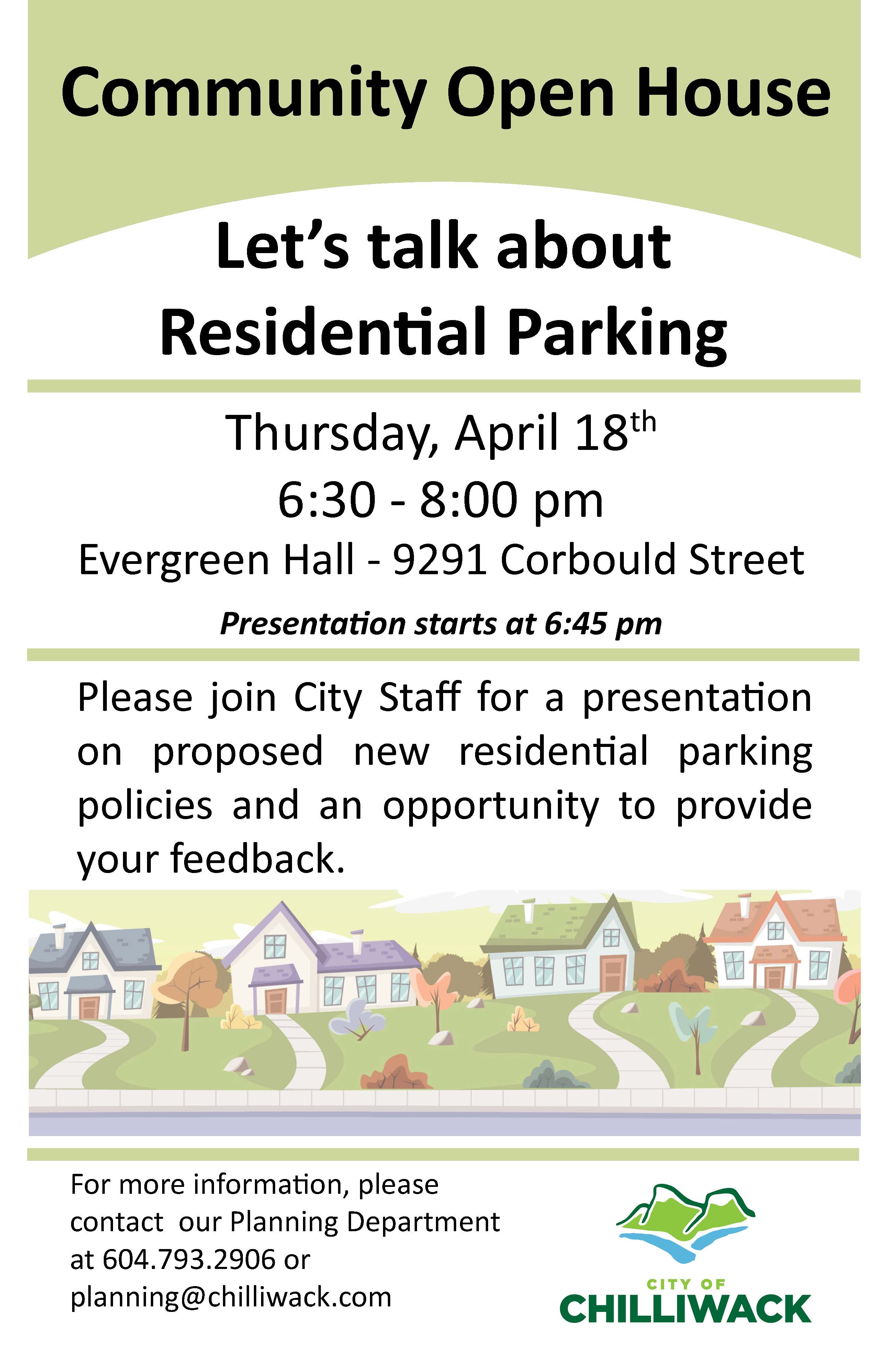 In Chilliwack, parking in residential neighbourhoods is often a primary neighbourhood concern. This study was initiated to consider alternative parking solutions to support the new Zoning Bylaw to meet anticipated future parking demands while also fulfilling Council's long term vision to promote densification to support a more compact, sustainable, healthy and complete community as established within the 2040 Official Community Plan (OCP).
The City is currently engaging the community for feedback on residential parking and will be providing information on proposed parking policies as well as an opportunity for feedback at two events:
Information Booth – Saturday, April 6 from 9:30AM – 2:00PM (Cottonwood Mall)
Open House – Thursday, April 18 from 6:30 – 8:00PM (Evergreen Hall)
Please click here to view the residential parking presentation and story boards.
We would like to hear from you. Please take a moment to print and complete this quick survey on residential parking. Completed surveys can be submitted to City Hall at 8550 Young Road, fax 604.793.2285 or email to planning@chilliwack.com.
For more information on the proposed parking policies, please refer to this staff report provided for Council's consideration on February 5, 2019 or contact the Planning Department at 604.793.2906.