Eastern Hillsides Comprehensive Area Plan
The Eastern Hillsides Comprehensive Area Plan was finally passed and adopted by Council July 3, 2012 replacing Appendix B in its entirety and substituting with a new Appedix B of the Official Community Plan.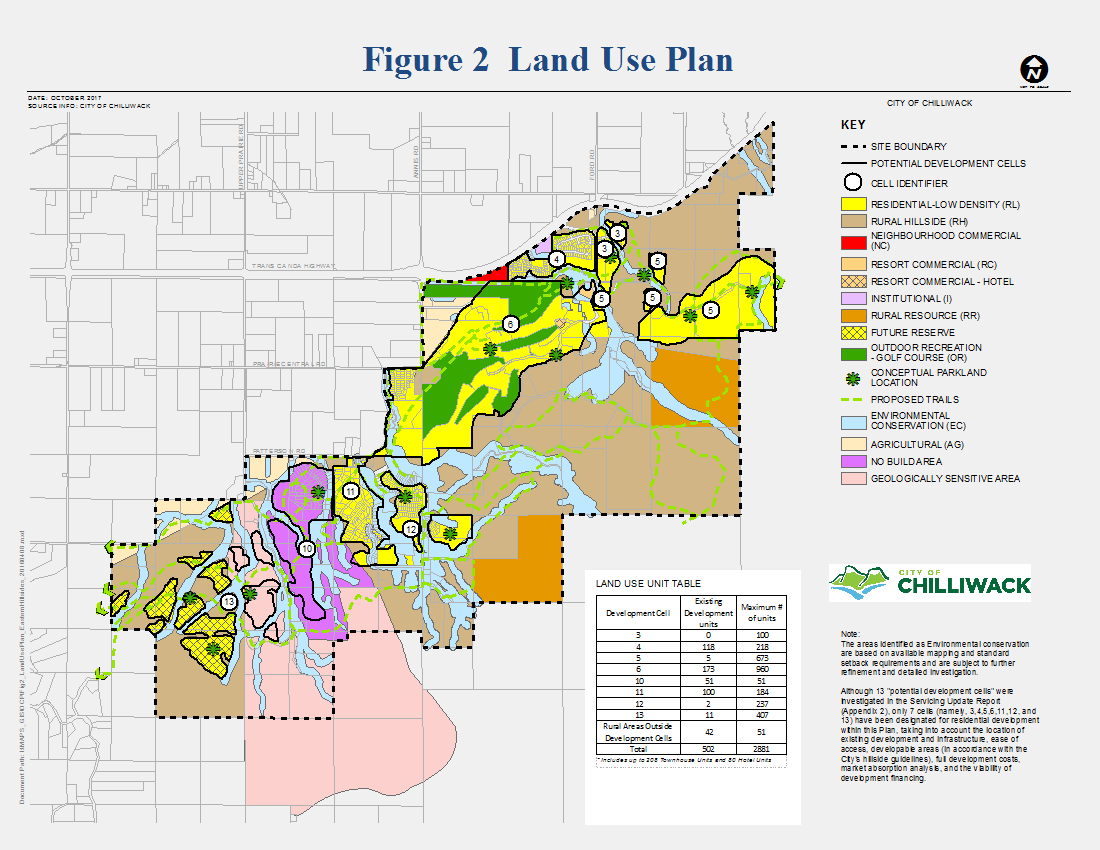 Plan Objectives
The Plan balances a reasonable scale of development with appropriate amenities that meet community expectations for a liveable rural / suburban hillside area, one that is characterized primarily by single family homes, significant open space, and neighbourhood amenitites that include parks, trails and a small commercial centre. There are also provisions within the Plan for up to 200 townhomes, a hotel, and resort businesses clustered around the existing golf course.
If you have any questions or require additional information, please contact the Planning Department at planning@chilliwack.com, or by phone at 604.793.2906.
Eastern Hillsides Comprehensive Area Plan Video Player