Accessibility Advisory Panel
In January 2021, an Accessibility Advisory Panel (AAP) was developed by the City of Chilliwack, under the Mayor's Task Force on Inclusiveness, Diversity and Accessibility (MFIDA). Since its inception, the AAP has met with most City departments, including Communications, Planning, Engineering, Parks Planning, Human Resources, and Recreation and Culture to provide department specific feedback. The group has also participated in engagement for a number of municipal plans and projects, including the Active Transportation Plan, and the Parks, Recreation and Culture Master Plan. The AAP, chaired by local resident Julia Lamb, met quarterly in 2021 and 2022 to to provide feedback on accessibility to all areas of municipal operations, with Communications Department staff serving as the City staff liaison.
Under part 3 of the Accessible BC Act, local governments must establish accessibility committees. Although the AAP meets this requirement, the panel transitioned to an advisory committee (Accessibility and Inclusion Advisory Committee) in March 2023, and will adjust their purpose to include meeting the requirements under the Act, including the development of an accessibility plan and a mechanism for providing feedback on accessibility.
---
Accessibility Advisory Panel Accomplishments
Goal: Improve the City's facilities, services, parks and public spaces for persons with disabilities
Updated: June 2023
December 2020 – Updated Neighbourhood Grant documents to improve accessibility
February 2021 – Added alt text descriptions to images on social media
March 2021 – A new accessible staff entrance was created, with a ramp, wave sensors, and two additional accessible parking spots for staff to utilize.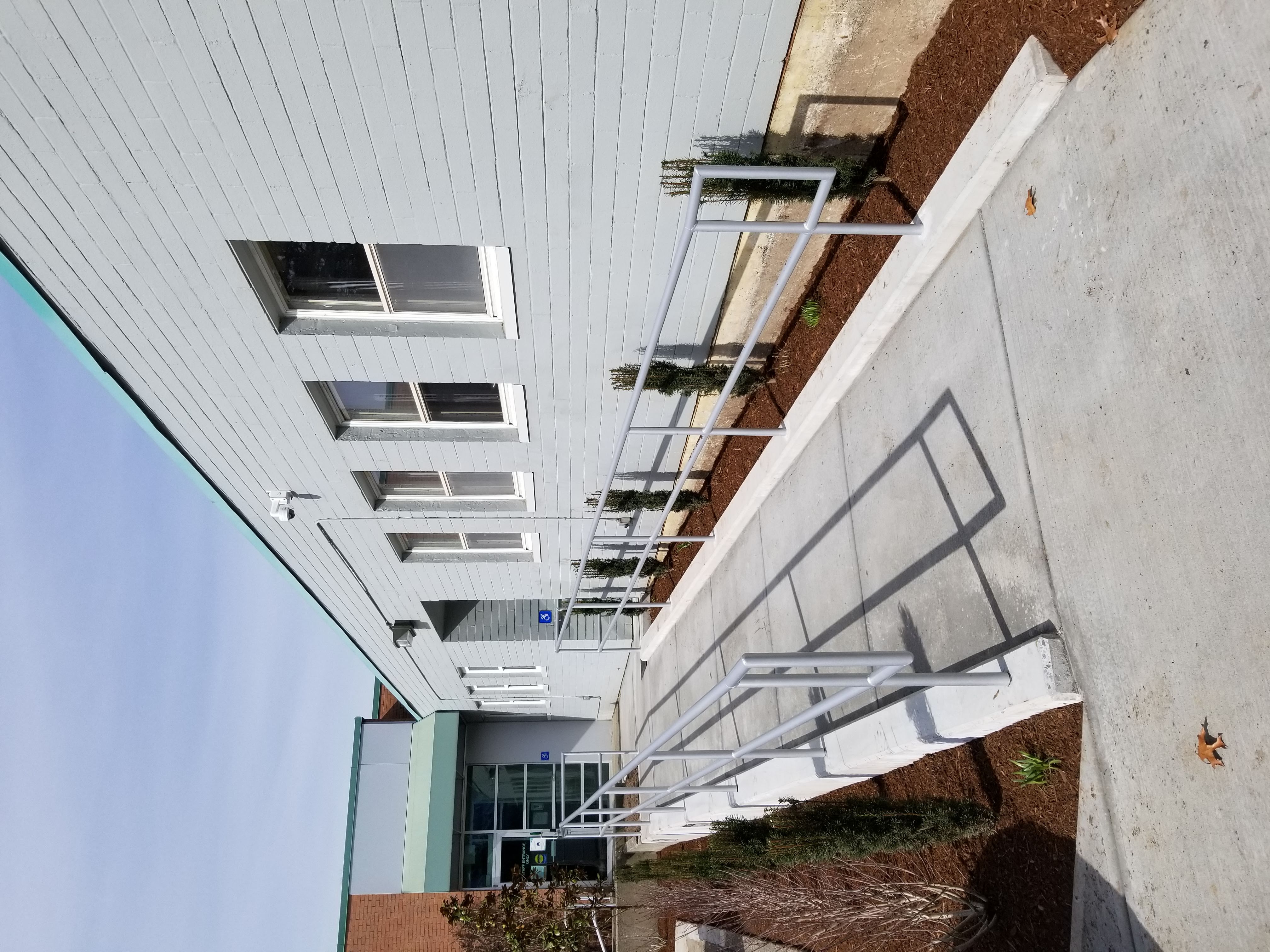 April 2021 – Implemented the AccessiBe interface to provide increased access for a variety of accessibility and adaptive technologies
April 2021 – Provide closed captions for archived City Council meeting videos
April 2021 – Manager of Parks Planning met with the AAP to discuss parks, trails and playgrounds and brought feedback back to the Parks and Trails Advisory Committee for consideration.
June 2021 – The Accessible Advisory Panel (AAP) consulted on the development of the City's Active Transportation Plan.
September 2021 – Diversifying committee guidelines were sent to staff liaisons for them to share with committee chairs/vice-chairs to evaluate current committee membership in terms of diversity
November 2021 – The AAP consulted on the development of the City's Parks, Recreation and Culture Master Plan.
December 2021 – The Cheam Leisure Centre achieved a Rick Hansen Foundation Accessibility Certified Gold rating under the Rick Hansen Foundation Accessibility Certification™ (RHFAC) program.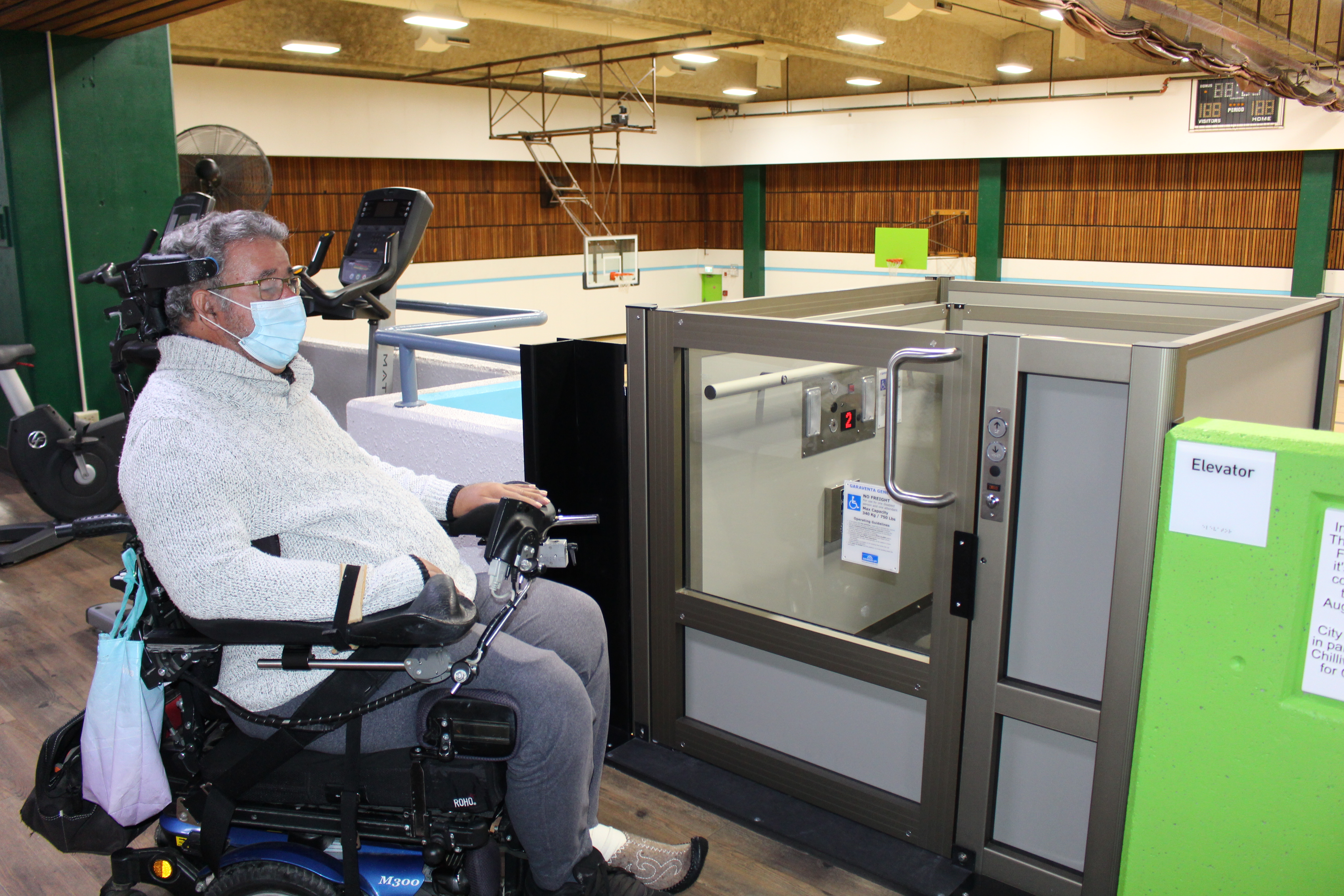 December 2021 - Chilliwack Healthier Community (CHC) initiated an Accessible and Adaptable Housing Community Collaborative, as a result of a need identified by the AAP and these meetings are ongoing.
March 2022 - A new play structure for children ages 2-5, with accessible play features, was installed at Webster Park. It features wide ramps with safety rails leading up to each deck on the structure, musical scales and "Simon Says" inclusive play panels, and it is surrounded by rubber tile playground surfacing.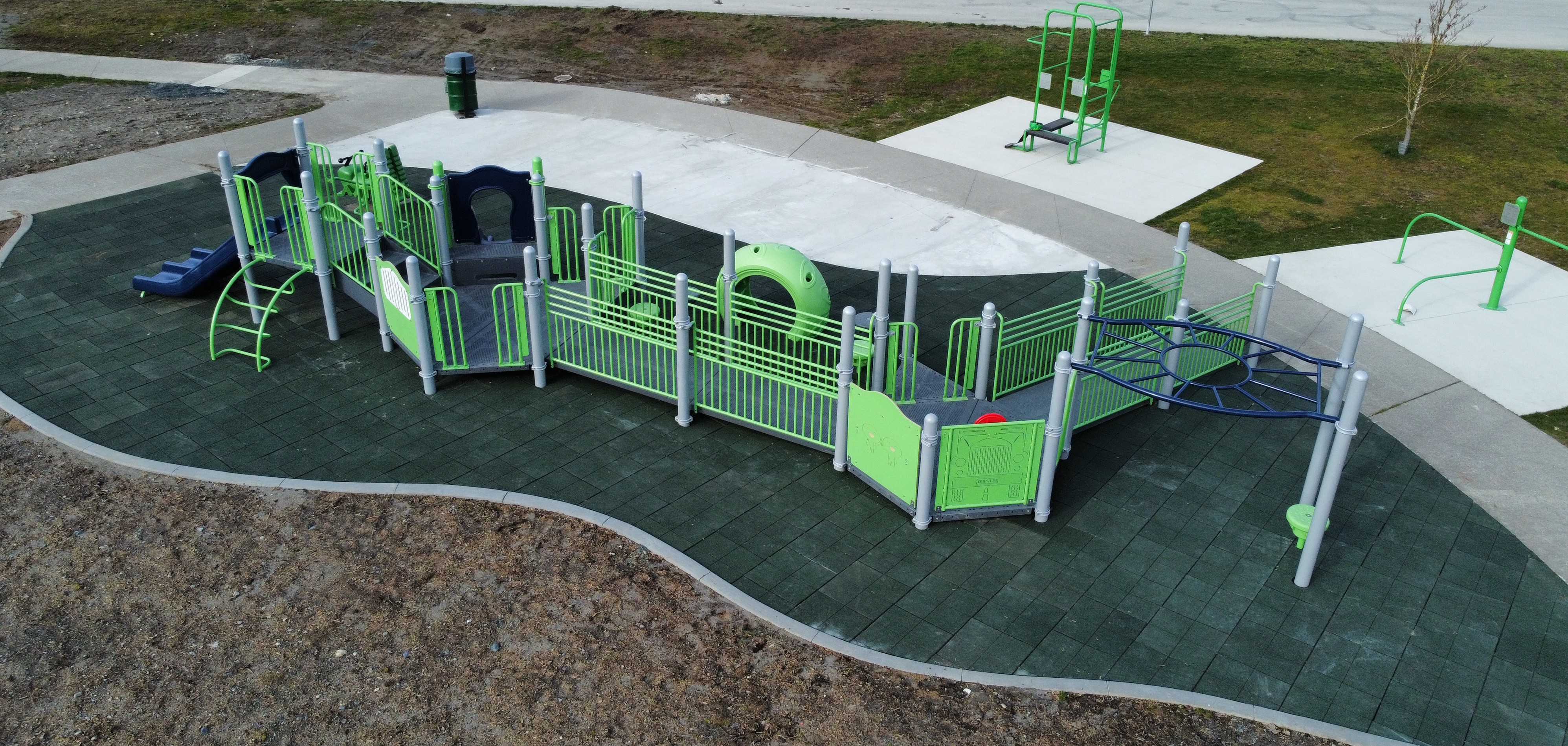 2022 - The Accessible and Adaptable Housing Community Collaborative worked with the Chilliwack & District Real Estate Board (CADREB) to include accessibility features on their website.
2022 – Engineering installed three new audible pedestrian crossings.
2022 – Engineering installed 10 new Bulldog "Beeping" style push buttons at intersections.
2023 – In partnership with Tzeachten First Nation, completed a Multi-Use Path on Chilliwack River Road from Chilliwack River Road to Bailey Road
2022 and 2023 - Replacing over 1200 orange HPS lights with new, more visible LED lights throughout the City.
January 2023 – Accessible playground installed at the Chilliwack Landing, which is one of the City's anchoring community park facilities. The new playground was designed to offer unique play value and experiences for children of all ages and abilities through Universal Design principles.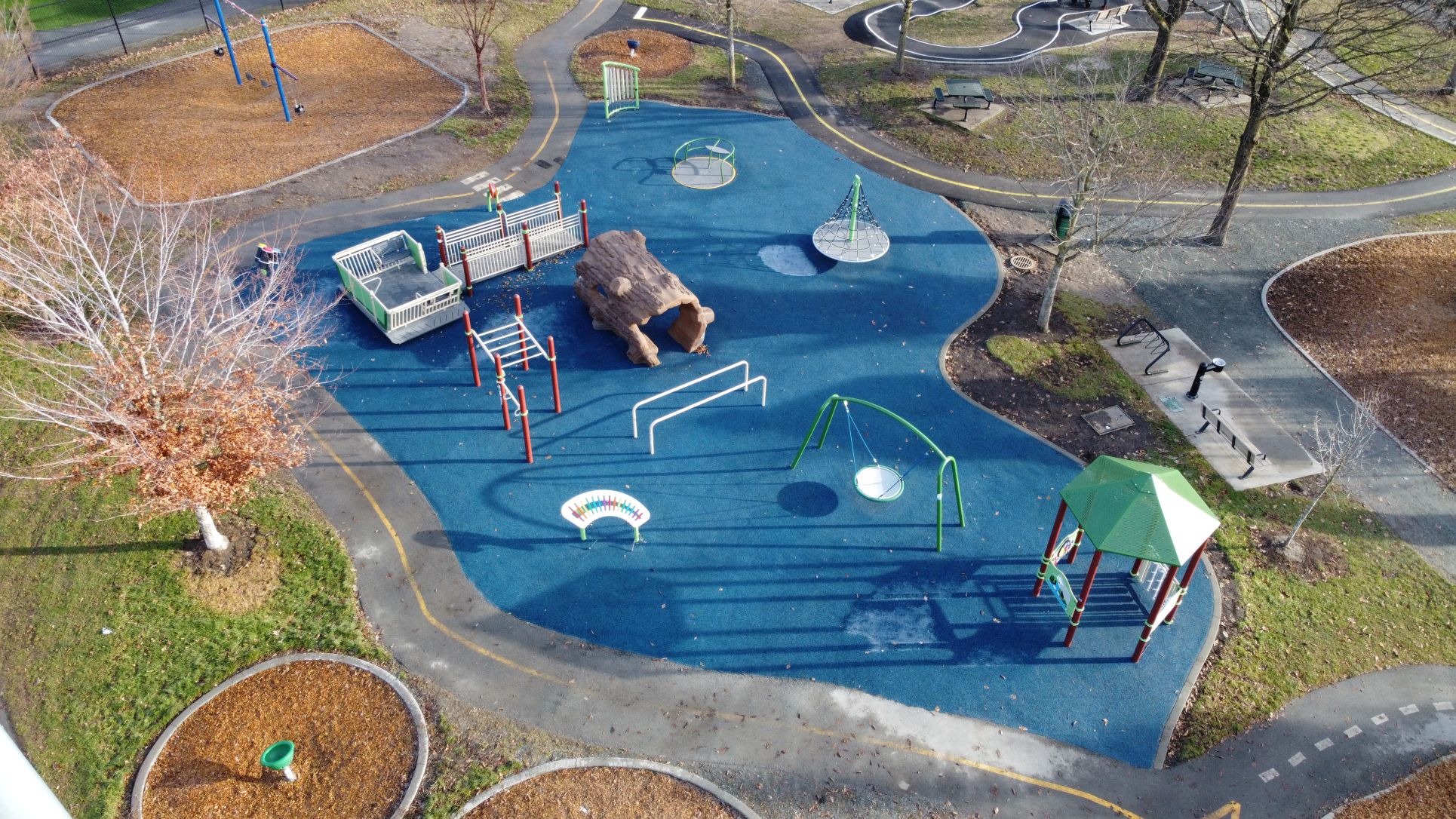 In Progress - Accessibility improvements are being planned for the Vedder Rotary Trail, south-side, in partnership with the Rotary Club of Chilliwack.
Ongoing - Continue to update accessible signage, including parking signs, with a new symbol of access from the Accessible Icon Project, as recommended by the AAP.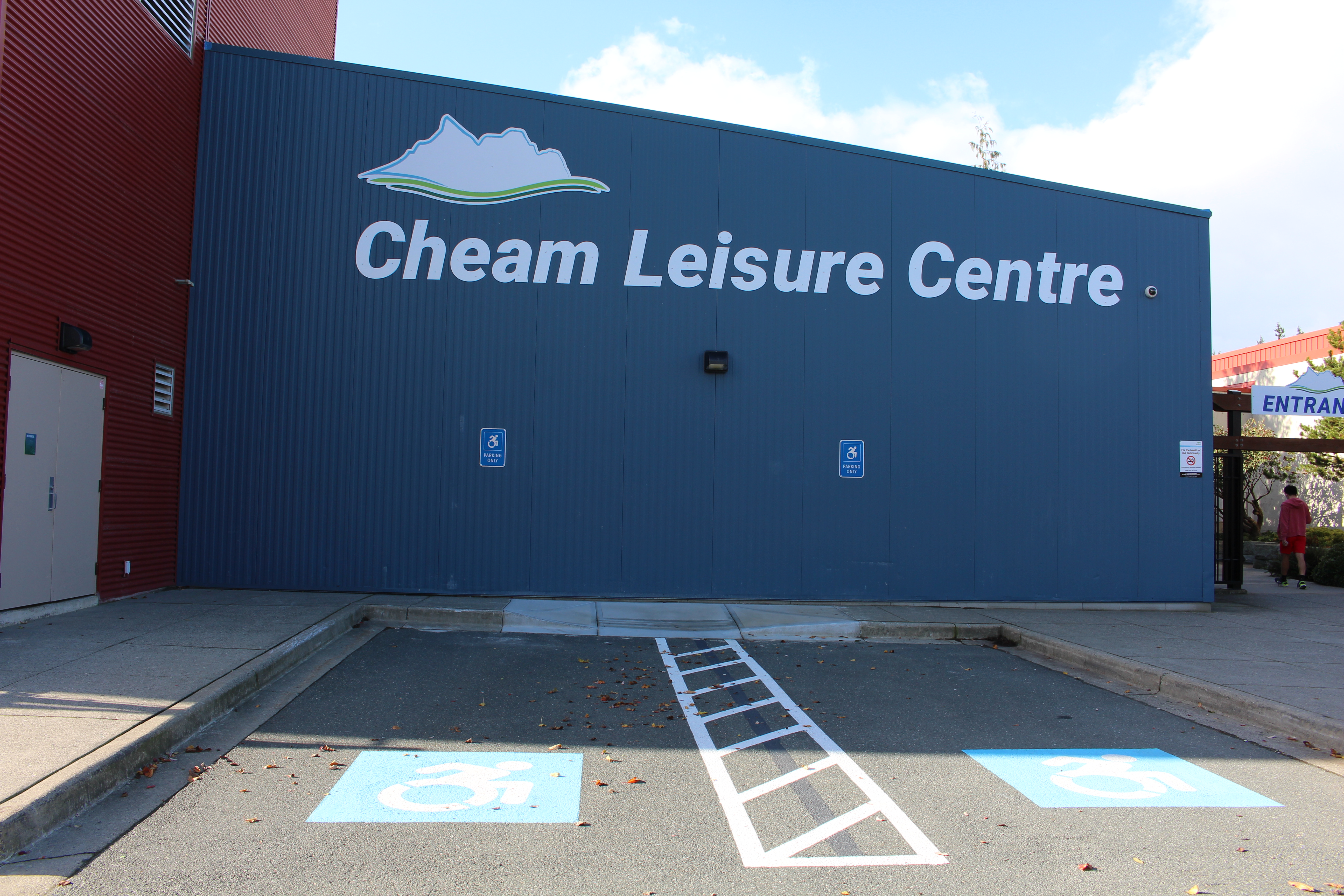 Ongoing - Disability Justice Training – Staff and directors from Human Resources, Recreation and Culture, Fire Department, Communications and Operations took training. Ongoing training opportunities will be explored for City staff and are being offered to the community through Chilliwack Healthier Community.