Yarrow StoryWalk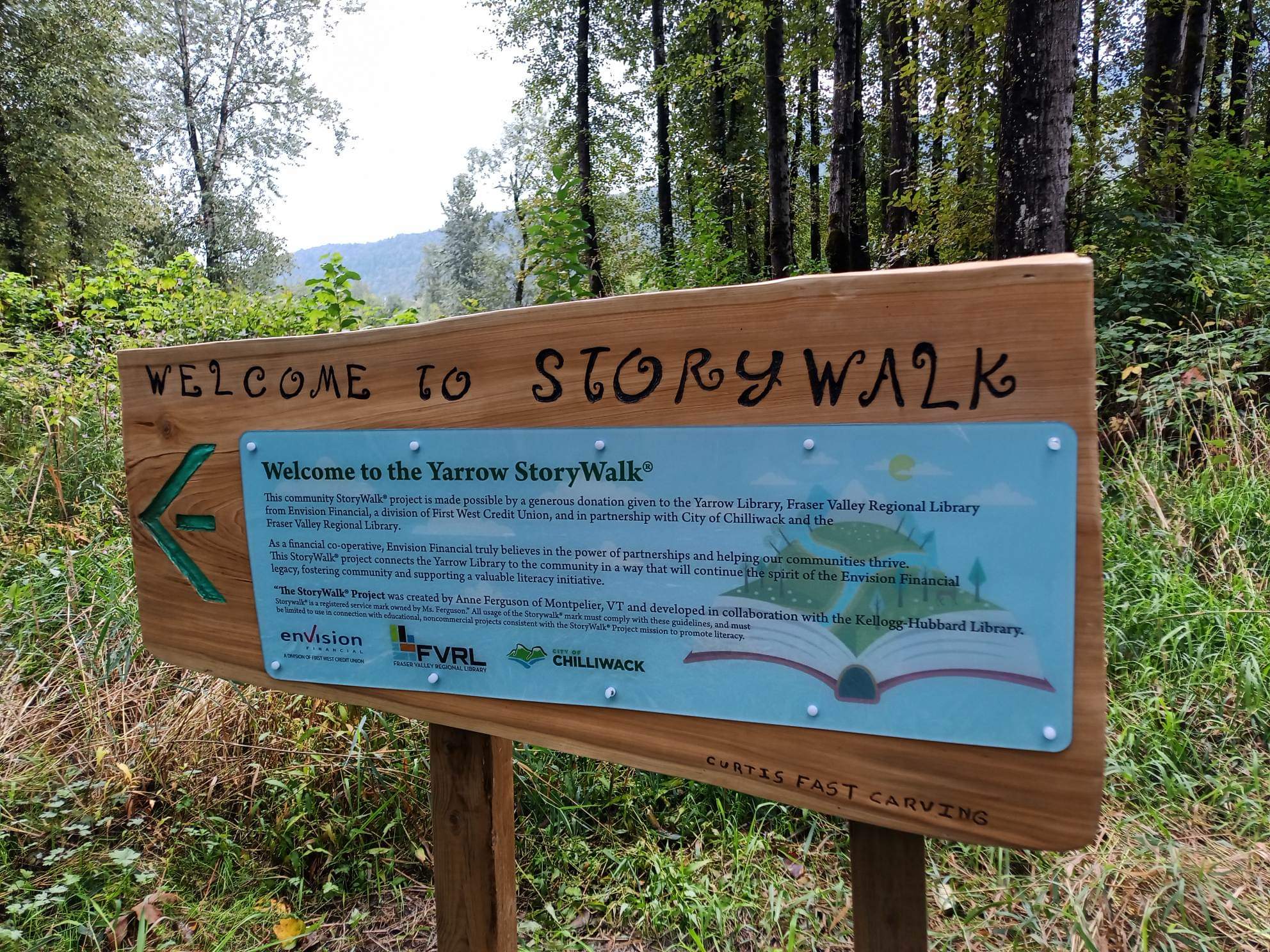 FVRL's Yarrow Library is excited to announce the opening of the Yarrow StoryWalk, as of October 7, 2021. This wonderful project was made possible by a generous donation from Envision Financial, division of First West Credit Union.
The 1km StoryWalk begins at the Browne Creek Wetlands on the Beaver Loop and Kingfisher Trails. The path indicator begins with a cover of the featured picture book for the StoryWalk.
The seventeen StoryWalk signs are distanced between each other featuring a two-page spread of the story. The StoryWalk books will be changed approximately once a month, occasionally more often depending on the season. The Yarrow StoryWalk may also display active reading tips or critical thinking questions on each storyboard and picture book pages.
The StoryWalk is an innovative and creative way to engage children and adults to enjoy reading and the outdoors at the same time.