Skate Schedule
Twin Rinks Arena: 5725 Tyson Road, Chilliwack
Prospera Centre: 45323 Hodgins Avenue, Chilliwack
March 2019 Skate Schedule - Twin Rinks
March 2019 Skate Schedule - Prospera Centre
April 2019 Skate Schedule - Twin Rinks
Drop-In Admissions for City of Chilliwack Public Programs are by Cash and Debit
(Cash Only at Prospera Centre) and do not include skate rentals. See prices listed below.
| | |
| --- | --- |
| Tot (2-5 yrs) | $2.60 |
| Child (6-12 yrs) | $3.10 |
| Youth (13-18 yrs) | $4.10 |
| Adult (19+) | $5.70 |
| Senior (60+) | $4.10 |
| Family (4 members) | $10.80 |
| Adult Drop-In Hockey | $8.20 |
| Senior Drop-In Hockey | $6.70 |
| Family Drop-In Hockey | Reg Admission |
| SKATE RENTALS - Prospera | $5.00/pair |
| SKATE RENTALS - Twin Rinks | $4.00/pair cash |
Passes for Public Skating and Drop-in Hockey are available at the Arenas or the Recreation and Culture Office. All passes are 10 for the price of 9.
NOTE: If purchasing a pass at Prospera, you must use cash for the purchase. Passes bought at the Recreation & Culture Dept. at City Hall can be purchased using debit, Visa, Mastercard, cheque or cash.
Public Skating (September - March)
Sessions are open to all ages. For more information regarding public skating please phone the Recreation and Culture Department at 604-793-2904 during office hours from 8:30 am - 4:30 pm from Monday to Friday.
Drop-In Hockey
For adults who play hockey already or who are interested in learning the game. Full gear is required and good sportsmanship is a must. Come and check it out or ask Staff about the best session for you. Sign-in time begins 30-minutes prior to the start time of the program with only 20 players and 2 goalies permitted.
Family Drop-in Hockey
Children must wear a CSA approved helmet complete with faceguard, gloves and neck guard. Children must also be accompanied by a parent and/or guardian. Lastly, and although it may be tempting, no body checking is allowed.
Parent & Tot
Parents & children under five years of age. A special time for parents and tots. There are always toys on the ice to add to the fun and kids can bring their own hockey sticks. Helmets and gloves are strongly recommended. Please note that skate rentals are not available at Prospera Centre during this program. Please contact Prospera Centre at 604-702-0062 for more information.
Adult/Senior Social Skate
Open to everyone over the age of 19 years who are just looking for a relaxing way to socialize and stay active. We even make coffee and tea if you want to donate to the treat table.
Prospera Centre (April - August)
Be sure to check out the public programming put on by Prospera Centre from April to August at http://www.prosperacentre.com/public-skatingdrop-in/.
Birthday Parties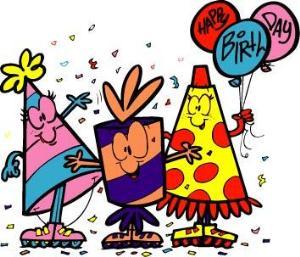 The City of Chilliwack has a number of options available for you to host a unique birthday party.
ICE SKATING PARTY - Have your Birthday Party at one of our Public Skating sessions at Twin Rinks Arena. The Birthday Party Package (child 4-12 yrs) includes admission for 10 kids for the price of 9, a decorated change room, balloon and birthday card for the birthday child. Staff will make an announcement over the P.A. system about the birthday, all this for $64.14. Please phone us at 604-793-2904 to book your party.
INLINE/ROLLER SKATING PARTY - Why not a skating birthday party but with wheels instead of blades? Booking a roller/inline skating package at Twin Rinks comes with all the same great perks as a ice skating party and hosted during one of the City's drop-in public programs. We apologize but rental skates are not available.
PRIVATE PARTY - While the ice skating party package is only available from September to March, a sheet of ice can be booked privately during the months of April, May, June and August. Call the Recreation and Culture Department at 604-793-2904 for more information.
Helmets are recommended for everyone participating in these activities.