BizPaL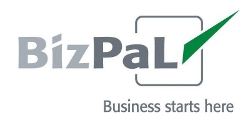 BizPaL is an online service that assists businesses with the permits and licences they require and how to obtain them. Through a series of 8 questions, BizPal walks entrepreneurs through the type of business they want to start or operate and the activities they plan to undertake. BizPaL then automatically generates a list of all required permits and licences from all levels of government, along with basic information on each, and links to government sites where the entrepreneur can learn more and, in some cases, apply online.
BizPaL also benefits governments by making it easier for them to provide accurate information on permits and licences to business. Although the service is offered online, it can also be used through other service channels (i.e., telephone and in-person centres) to improve services to clients.
To date, 8 provinces and territories are participating in BizPaL, with more than 125 municipalities offering the service (visit bizpal.ca for a complete list of participating jurisdictions). Within the province of British Columbia, Chilliwack joins a growing list of participating municipalities.
Learn more about how BizPal got started.
BizPaL was a commitment of the Government of Canada in Budget 2006