2020 Asphalt Rehabilitation Program

Background
Each year the City of Chilliwack tenders asphalt rehabilitation work for various roads to maintain the driving surface and reduce maintenance costs.
Typically the Engineering Department recommends rehabilitation of roads in the worst condition in each classification based on a condition survey which is updated every five years. A comprehensive survey was done by Stantec in the late summer of 2017.
Minor drainage and curb and gutter improvements will be made adjacent to rehabilitation projects where significant deterioration has occurred or upgrades are required. The following Table A provides locations included in the program for 2020.
Project Details
TABLE A: Location and Work Description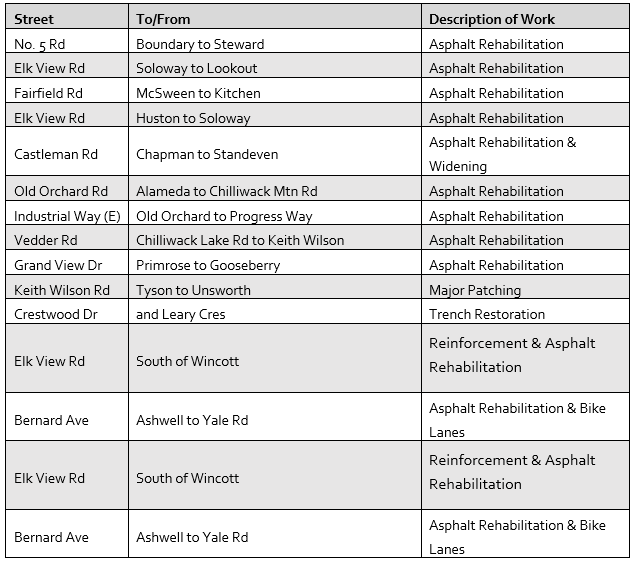 For monthly updates on transportation construction projects, subscribe to our e-newsletter.