Federal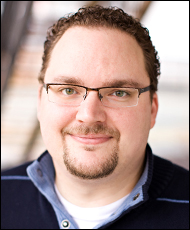 Mark Strahl was born and raised in Chilliwack, BC. He and his wife Lisa have been married for 12 years and have one son.
Now 33, Mark has spent most of his adult life working for lower taxes, smaller government, a tougher criminal justice system and fighting against the long gun registry. For the last seven years, he has managed the office of Randy Kamp, MP (Pitt Meadows—Maple Ridge—Mission), helping constituents access government services and cut through bureaucratic red tape. He has served as the President of the local Conservative constituency association for the last 2 years and also enjoys being involved in his local community through his church and school connections.

Mark felt compelled to run for public office because he felt the call to serve his country, just as his grandfathers did when they joined the Air Force and Navy in the 1940s and 50s, and his father did as a Member of Parliament for the last 17 years.

Having seen how the system works both in Ottawa and at the constituency level, Mark knows how to get things done both in the riding and in the House of Commons. He is committed to taking the common sense of the common people to the House of Commons as our voice in Ottawa, as a part of a strong, stable, national Conservative government.
Riding Map