Safer City
---
Distracted Driving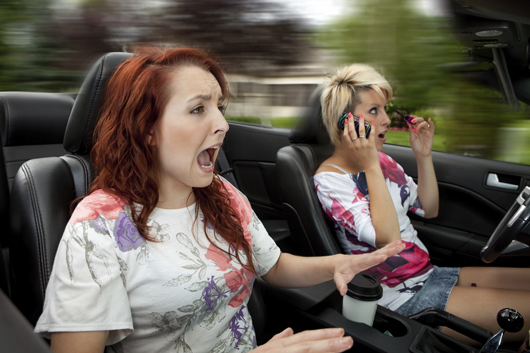 There Is No Excuse For Distracted Driving...
According to section 214.2 of the Motor Vehicle Act, a driver cannot use a hand-held electronic communication device (including hand-held cellphones, PDAs and other electronic hand-held devices such as music players, GPS Navigation Systems, etc.) Also, a driver cannot send or receive text messages or electronic email on any type of electronic device.
Drivers in the Graduated Licensing Program (GLP) are restricted from using hands-free cellphones while driving. Drivers with a regular licence are permitted to use hands-free cellphones and devices that can be operated with one touch or voice command.
Any violations of the law will cost drivers a $167 fine. Drivers in the GLP also get three driver penalty points added to their license. Any drivers caught texting or emailing are fined $167 and receive three driver penalty points.
Click Definitions and Violation Finesfor more information
Visit ICBC for FREE ringtones, driver tips and common misconceptions
---
AUTO CRIME
Protect Yourself Against Auto Crime
Use an anti-theft device and remove any packages or personal property from sight.
Electronic immobilizers are the best protection.
Steering wheel locks are a good visual deterrent or auto thieves, but offer a lower form of protection.
Park in well-lit areas near pedestrian traffic.
Remove possessions from your vehicle; shopping bags, spare change, electronics, brief cases, etc.
Don't keep spare keys to your vehicle in the vehicle. Remove valet keys.
Keep your garage door opener out of sight. If parking on the street outside your residence, take the garage door opener with you.
Wait for the garage door gate to close behind you. Thieves could take this opportunity to slip inside the parkade.
Top 10 Stolen Vehicles in B.C. in 2011
'04, '06 Ford F series pickups
'93, '00 Honda Civics
'91, '92 Honda Accords
'96, '01 Dodge/Chrysler/Plymouth Rams
'92, '94 Chev/GMC Silverado Sierra pickups
'92,'94 Dodge/Plymouth/Chrysler Caravan Voyageurs
'93,'95 Jeep Cherokees & Grand Cherokees
'89, '90 Toyota Camry/Solaras
'90, '92 Acura Integras
'03, '10 Toyota Corollas
BAIT CARS are EVERYWHERE....Steal a BAIT CAR and go to jail! Visit BaitCar.com to obtian additional prevention tips and to view videos.
Car Thieves …they are unpredictable. DO NOT try and apprehend them yourself; DIAL 911
---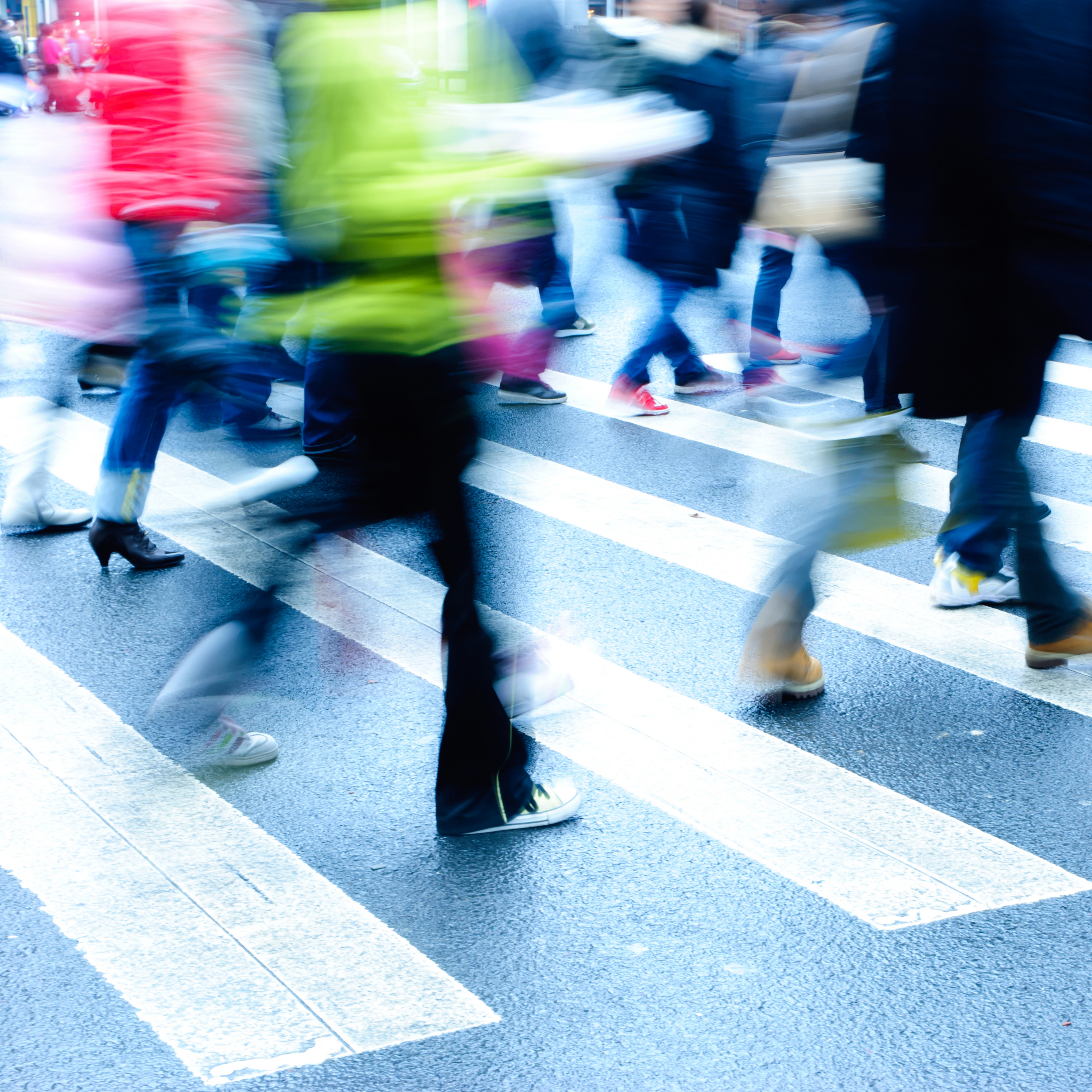 PEDESTRIAN SAFETY
Steps to Crossing Safely
LOOK in all directions; left, right, left again and over your shoulder for vehicles that may be turning. Keep looking for approaching vehicles as you cross.
FOCUSyour full attention on what's happening on the roadway. By removing your headphones, earbuds and putting away your cellphone can make a difference.
MAKE EYE CONTACT with drivers so you both see each other; don't assume drivers can see you.
USE designated crossing points and follow pedestrian traffic signs and signals
WEARbright or light-coloured clothing and reflective material on your clothes (sleeves, shoes, cap or jacket). Dress to be seen!
To learn how pedestrian signals work click here
Driver Tips
YIELD to pedestrians in an intersection or crosswalk (marked or unmarked) if the pedestrian is on the same side of the roadway that the vehicle is travelling or close enough to the middle that the pedestrian would be in danger.
STOP well in advance of the stop bar or crosswalk line.
DO NOT pass or overtake a vehicle stopped in front or in the lane next to you; they may be yielding for a pedestrian
WATCH for and yield to pedestrians and cyclists when making a turn; signal well in advance of turning. Obey directions from school crossing guards.
BE AWARE of pedestrians who seem unsure or who may not be paying attention
---
Report Impaired Drivers - Call 911
The City of Chilliwack joined forces with the Chilliwack RCMP and MADD (Mothers Against Drunk Drivers) in a program aimed at encouraging the public to call 911 and report suspected impaired drivers.
Impaired driving is the number one cause of criminal death in Canada. By calling 911 and reporting suspected impaired drivers, each of us can help make our roads safe this holiday season and all year-round.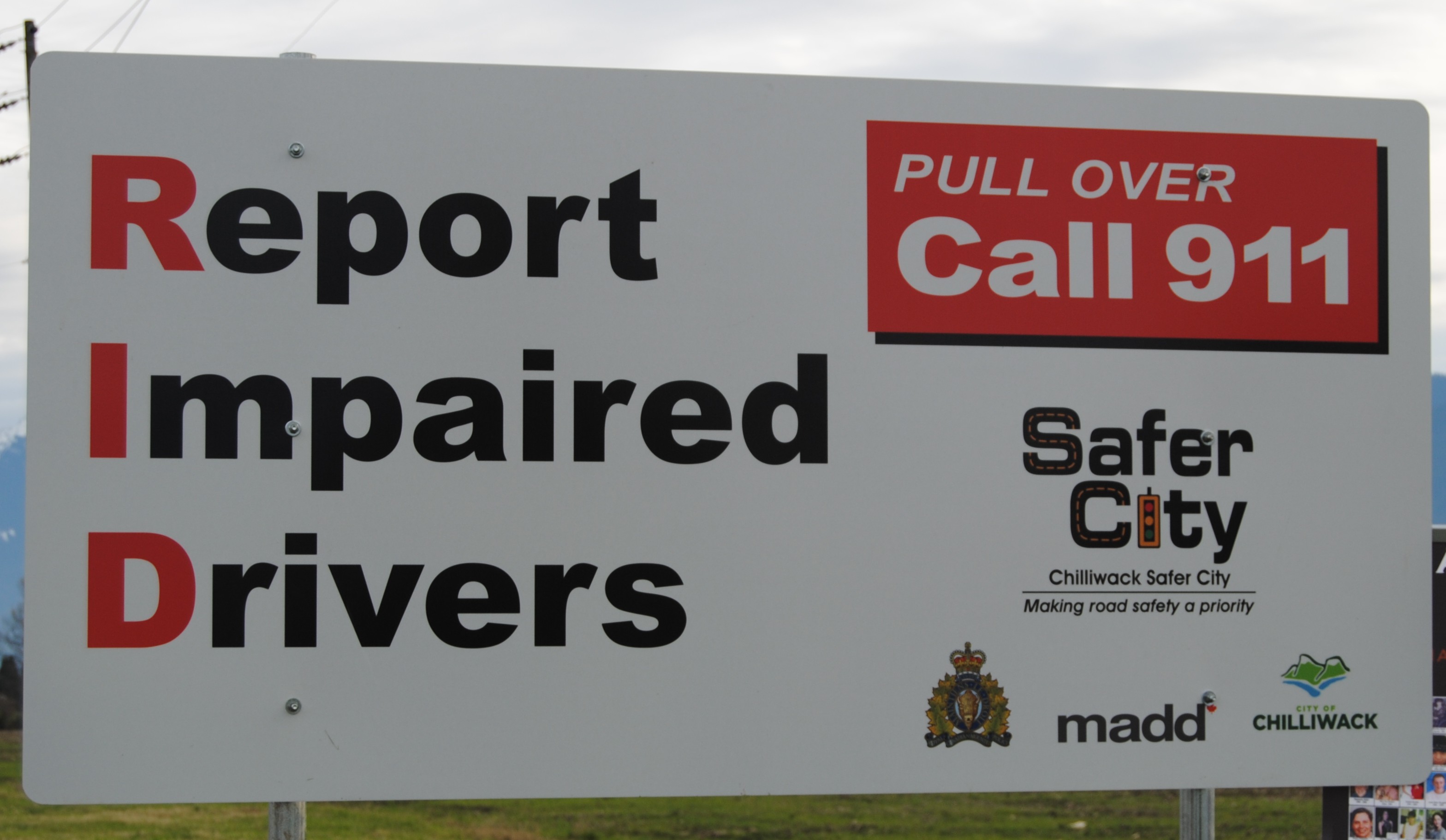 Visit MADD for more information on impaired driving; victim support; and how to donate
Click hereto learn the signs of an impaired driver and what you need to know when you phone 911
---
"Slow Down and Move Over" Law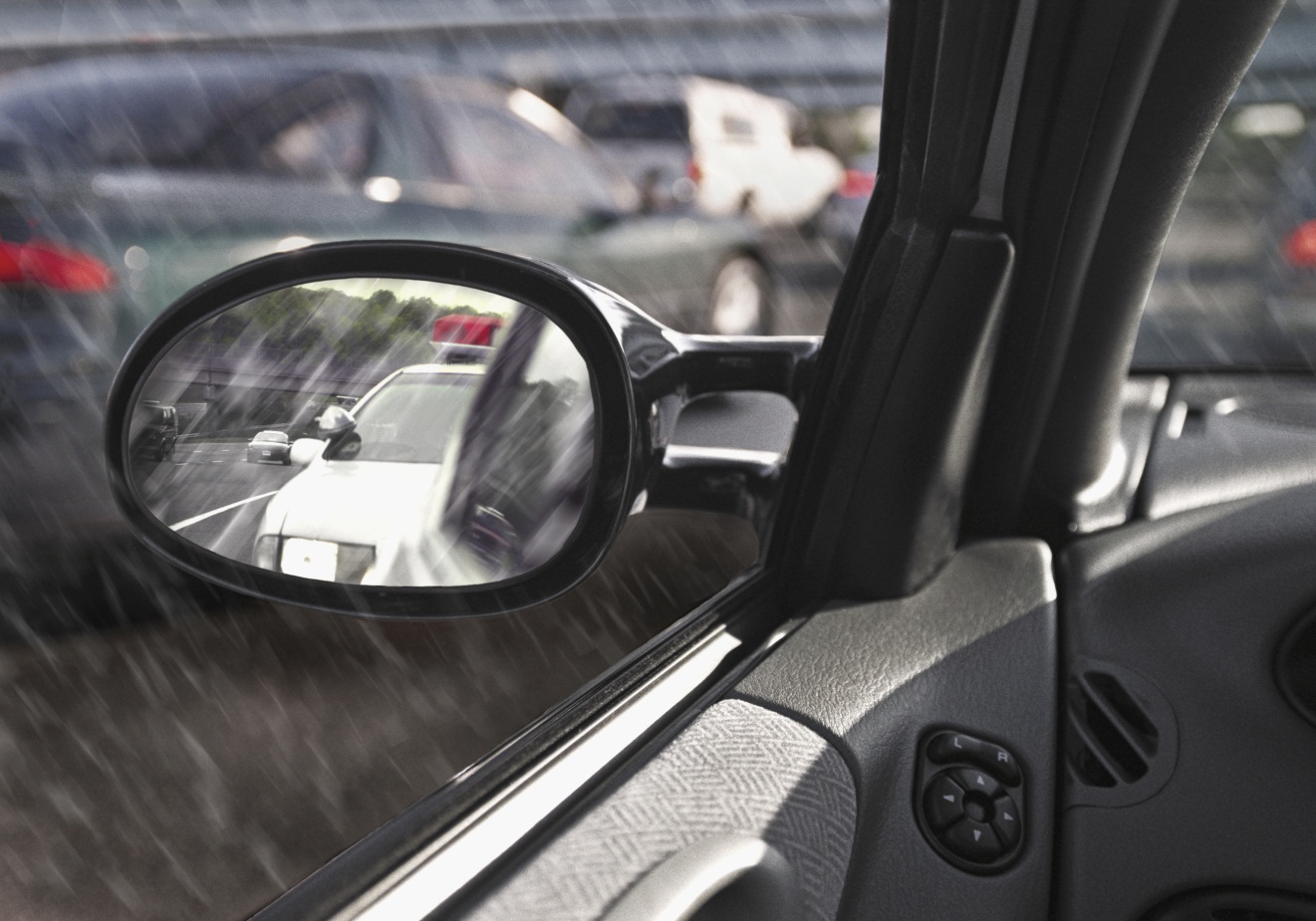 The Motor Vehicle Act Regulations were amended to include a "Slow Down and Move Over" law back in June of 2009. Drivers are reminded that when they approach stopped emergency vehicles that display flashing lights (red, blue, or yellow) that they are to slow down and if safe to do so, move over into the adjacent lane in order to pass by. This provides a safe working area for emergency workers and the motorist.
How slow do you have to go?
On roadways with posted speed limits of 80 km/h and above drivers must slow to 70 km/h; on roadways with posted speed limits below 80 km/h drivers must slow to 40 km/h.
Did you know these requirements apply to drivers passing:
Police
Fire
Ambulance
Towing vehicles
Commercial vehicle safety and enforcement personnel
Passenger vehicle inspectors
Conservation officers
Park Rangers
Special Provincial Constables employed in the Ministry of Forests and Range
Drivers who fail to obey this law may face a ticketed amount of $173 plus 3 penalty points that will be assessed on conviction.
Please remember for your safety and the safety of the emergency workers...
Slow Down and Move Over!
By working together we can make road safety a priority.
Pages in this Section...
The 3'E's- Engineering, Enforcement and Education
Safer City integrates and leverages a 3'E' approach, engineering, enforcement and education into one framework to maximize key resources.
Hey Neighbour, Please Slow Down! Campaign
A neighbourhood traffic safety toolkit for residents to remind motorists that driving fast is unacceptable on their local street.
About Safer City
Safer City is a joint program between the City of Chilliwack, The Chilliwack R.C.M.P. and ICBC, aimed at improving road safety for all users. The program incorporates road safety into all city initiatives and aims to make road safety a priority in Chilliwack.
Driver Distractions
As of January 1, 2010, B.C.'s new law makes it illegal for drivers to use hand-held cellphones and other portable electronic devices while driving.
ICBC
I.C.B.C. Loss Prevention Calendar Fraser Valley Region (Chilliwack, Agassiz/Harrison, Hope & Boston Bar)
Low-Powered Vehicles
Low-powered vehicles; where can you ride scooters and bicycles with an electric motor; what are the rules for motorized wheelchairs for on road usage.
Pedestrian Signals
How do pedestrian signals work? Although there are only two lights for pedestrian signals there are three distinct phases; the walk, flashing hand and steady hand.
Rail Safety
It is a shared responsibility to stay safe around tracks and trains
RCMP Traffic Section - Chilliwack
The Traffic section is made up of six members and is responsible for targeting and enforcing driver behaviour at high crash locations.
Road Safety Brochures
Brochures on road safety topics
Roadway Signs
A description on roadway signage; examples of signs; type of enforcement; explanations for drivers
Roundabouts
Driving Tips for Modern Roundabouts, Frequently Asked Roundabout Questions
Safer School Travel Program
The Safer School Travel Program is an electronic web-based tool developed to assist Parent Advisory Committees (PAC's) in developing school road safety plans.
School Bus Safety
School Bus Safety Rules
Speed Watch
Speed Watch is an educational program aimed at reducing incidents of speeding. It is designed to raise public awareness of the actual speeds drivers are traveling.
Truck Routes
Find out the details of the Approved Municipal Truck Routes in Chilliwack
Integrated Corridor Projects
The goal of these projects is to see a reduction in the number and severity of crashes by changes in driver behavior.