ICBC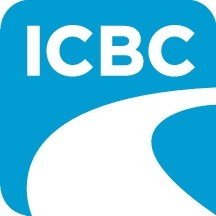 Current Road Safety Campaigns 2018
---
Holiday CounterAttack roadchecks start this weekend
November 27, 2018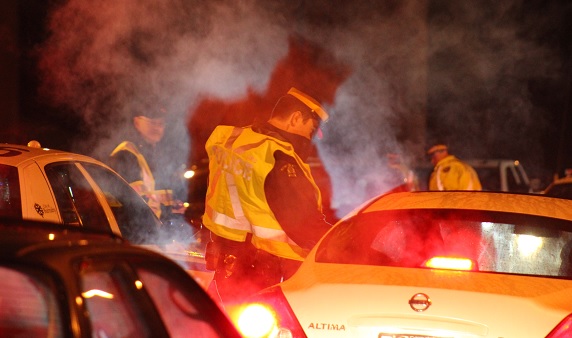 The annual holiday CounterAttack campaign is kicking off this weekend with roadchecks set up across the province.
The B.C. government, police and ICBC are urging drivers to plan ahead and make smart decisions to get home safely this holiday season.
Impaired driving remains a leading cause of fatal car crashes, with an average of 68 lives lost every year in B.C. Police across the province will be setting up roadchecks to keep impaired drivers off our roads throughout December.
For more than 40 years, ICBC has supported impaired driving education campaigns and funded CounterAttack enhanced police enforcement. ICBC also provides free special event permit kits for businesses, sports facilities and community groups to promote the get home safe message.
ICBC is a sponsor of Operation Red Nose, a volunteer service in 19 B.C. communities that provides safe rides to drivers who feel unfit to drive, no matter the reason. This service is available November 30 until December 31 on Friday and Saturday nights, including New Year's Eve.
Next fiscal year, ICBC will be directing additional funding to police traffic enforcement throughout the province without increasing the operating budget. The funding will come from ICBC's annual advertising budget. This shift in focus will help get more police officers on the road to crack down on risky driving behaviors and help prevent crashes.
Learn more by visiting ICBC
---
Mall parking lot crashes peak in December
As the holiday shopping season officially kicks off this week for Black Friday, ICBC is asking drivers to prioritize safety over finding the perfect parking spot. About 150,000 crashes happened in parking lots last year resulting in 5,400 injuries*.
While most parking lot crashes happen at low speeds and only result in vehicle damage, dealing with the aftermath of a crash is the quickest way to turn anyone into a Grinch. ICBC receives hundreds of thousands of vehicle damage claims every year, with costs exceeding $1.5 billion.
Based on a sample of mall parking lots in B.C.***:
An average of 200 crashes occurred at mall parking lots in 2017.
Most crashes occur in December.
Most crashes occur between 12 p.m. and 3 p.m.
Most crashes occur on a Friday or Saturday.
Although some mistakenly believe that driving in parking lots is 'safer' due to lower travel speeds, drivers need to continue practicing their safe driving habits, even while travelling in parking lots. Parking lots present drivers with unique challenges such as increased congestion and heavy pedestrian activity. The holiday season could add a layer of distraction with people more apt to be preoccupied with their shopping list or finding a parking spot.
Drivers are encouraged to apply a bit of holiday cheer, be courteous and have a bit more patience during this time of year with these Drive Smart tips from ICBC:
The rules of the road still apply, even on private property: Drivers should know that the law still applies, even in mall parking lots. Avoid cutting diagonally through a lot - travel only in the appropriate lanes. Don't use your phone while driving, instead, program your navigation or holiday tunes before you start your car.
Have your car facing out in your parking spot: This position is safest for drivers because it helps you avoid the risk of reversing into a lane with potential blind spots when leaving.
Park further away, if you can: Instead of circling endlessly to get a spot that's closest to the mall entrance, pick a spot that's further away. You'll avoid a high-traffic area where you're more likely to crash with another vehicle or hit a pedestrian.
Slow down and be on alert: Drivers should drive slowly in parking lots to have enough time to react to an unexpected vehicle backing out of their parking spot or an unanticipated pedestrian, especially young children, who may be harder to see.
Pay attention to the arrows and stop signs: Many parking lots are quite narrow, restricting certain lanes to a single direction. Pay attention to the signs and markings on the road to avoid getting into a crash.
Don't block traffic: Deciding to follow a shopper, then waiting for them to load their car, buckle up and leave, jams up traffic behind you and likely takes you much longer than if you had just found a spot further away. Sitting idle in a lane can leave you vulnerable to a collision, and you could be blocking other drivers who are trying to leave.
Let it go: No sense in having a showdown with another driver for a parking spot. Move along, and maybe that good karma will net you something really nice this season.
The number of crashes in B.C. peaked in 2017, with 350,000 crashes happening in the year, or 960 a day. The total cost of claims in 2017 was $4.8 billion, or $13 million a day.
Drivers are encouraged to take the Drive Smart Refresher test at icbc.com/drivesmart. Other resources to help improve driving knowledge, such as driving guides, and a road signs practice test, are available on icbc.com.
---
ICBC asking drivers to take a break from your phone when you're behind the wheel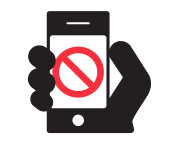 Every day, there are now approximately 875 crashes on B.C. roads, nearly two per minute, many of these due to distracted driving. In fact, distracted driving accounts for more fatalities on B.C. roads than impaired driving. Approximately 78 people are killed as a result of distracted driving and driver inattention every year.
Everyone has a part to play in keeping our roads safe.
Visit ICBC for more information
---