Where to Enter City Hall During Construction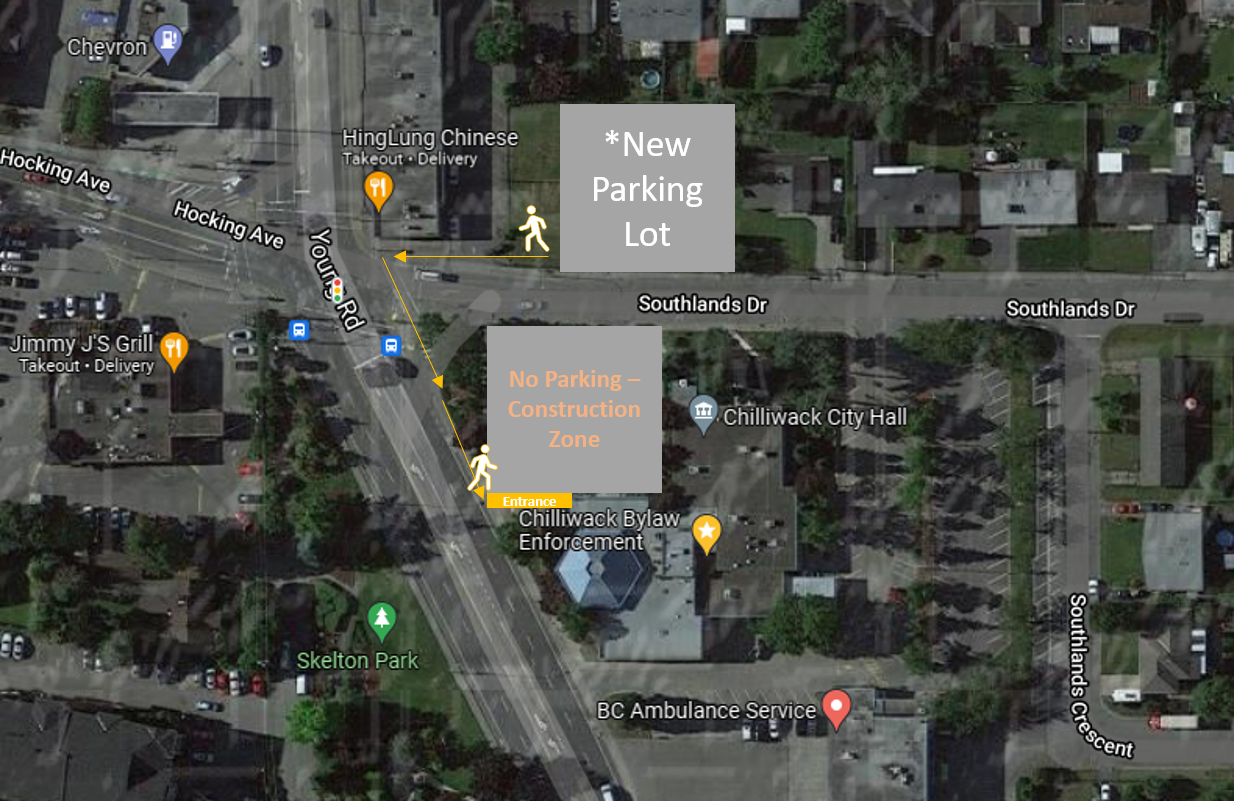 Image: A map showing the location of construction, parking, and the entrance of City Hall.
While construction on the addition to City Hall is now happening in our former parking lot, we are still open! Indoor, in-person customer service is available to the public on a limited basis, and two of our outdoor ticket windows remain available for general inquiries and finance.
Getting to City Hall:
Park in the new parking lot on the north side of Southlands Drive
Follow signage west on Southlands and south on Young Road, to the City Hall entrance facing Young Road (see map)
Learn more:
Rendering of the future City Hall addition: